Sports Betting Tips Weekly: Hot and Cold Wagering Options
by Victor Ryan - 1/6/2016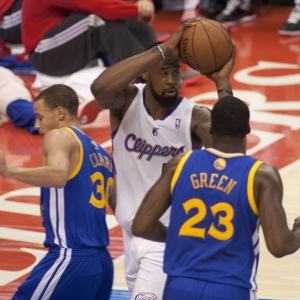 The New Year brings increased focus on the NBA and college basketball for most sports bettors. Fewer football wagering options typically means more attention on the hardwood.
Overall, college basketball has had a very good start to the season. There are competitive conference races, and the teams at the top are generally both talented and experienced, which hasn't always been the case in recent years. Featured in this week's look at the hottest and coldest bets in sports is a perennial college basketball doormat that's been a boon to bettors, a reeling squad from the Atlantic 10 and that "other" NBA team from Los Angeles. Let's get started.
College Basketball
Texas Tech (11-1 SU, 8-2 ATS, seven straight wins)
After a decade of absolute futility in Lubbock, coaching icon Tubby Smith has resurrected the Red Raiders. Texas Tech's only straight up loss this year came back on Nov. 19 to then-No. 16 Utah in the second game of the season Subsequently, the Red Raiders have reeled off 10 consecutive straight up wins while padding bettors' pockets to the tune of seven straight covers.
Texas Tech is prototypical of a Smith-coached team. There's adequate talent on the roster, but it's the superior hustle and effort that tends to prove the difference. Senior guard Devaugntah Williams drives the Red Raiders' offense with a team-high 15.2 points per game.
Texas Tech continued its roll by beating Texas 82-74 as a 3.5-point favorite to open Big 12 play on Saturday. Next up for the Red Raiders is a tough trip to No. 13 Iowa State on Wednesday and at home against No. 1 Kansas on Saturday. That's a brutal slate, but Texas Tech was way underrated entering the season. Continuing to take the points with the Red Raiders may not be a bad idea.
Saint Louis (5-8, 2-8, eight straight losses)
The Billikens, who finished last in the Atlantic 10 last year, were projected for improvement this year. But rather than taking a step forward, Saint Louis has instead produced a string of ugly losses, the latest being an 85-57 rout by Rhode Island on Saturday.
The Billikens rank near the bottom of Division I in scoring and have a minus-4.5 average scoring margin (68.5 to 64.0). Saint Louis has been particularly bad against the number at home (1-5) and as an underdog (0-4).
The Billikens will have to find a way to get more offense, or it's going to be a tough-go in a competitive A-10 conference. The key could be Milik Yarbrough. He looked like a rising star as a freshman last year when shooting 47 percent from the field. He's played well enough this season while averaging 10.1 points and 6.2 rebounds per game, but there seems room for further growth, and it's likely needed.
Next up for Saint Louis is a home game against George Washington on Wednesday and at home against Virginia Commonwealth on Sunday.
Other hot college basketball bets: St. Mary's (13-1, 11-0, 11 straight wins), Texas-Arlington (11-2, 10-1, nine straight wins), Marshall (5-9, 7-6, six straight wins), South Carolina (14-0, 10-1, five straight wins), Harvard (6-8, 5-4, five straight wins), California (12-3, 8-7 five straight wins), Idaho (10-5, 8-3, five straight wins), South Dakota State (13-3, 7-5, five straight losses), Michigan (12-3, 9-5, four straight wins).
Cold college basketball bets: La Salle (4-7, 1-7, six straight losses), St. John's (7-8, 4-11 five straight losses), Cal State Fullerton (7-6, 4-6, five straight losses), Nevada (9-5, 4-8 five straight losses), VMI (5-8, 1-5, five straight losses).
NBA
Los Angeles Clippers (22-13 SU, 15-18-2, five straight wins)
The Clippers have somewhat flown under the radar, which seems strange when you consider they've been one of the most discussed teams in the NBA the past few seasons. Things were looking bad before Christmas when Los Angeles lost three straight and more reports surfaced of internal turmoil. But since then, the Clippers have played some of the best basketball in the Association. They have six consecutive straight up wins and have beaten the number in all but a 94-84 win against the Lakers as a 12.5-point favorite on Christmas Day.
Los Angeles is shooting well as a team, Blake Griffin is again among the league's leading scorers and J.J. Redick has looked rejuvenated on the offensive end. The Clippers have long had elite talent, of course, and if Doc Rivers has finally got this team to pull together they could be tough to beat moving forward. At least until the playoffs (zing!).
Next up for Los Angeles is at Portland on Wednesday, home vs. Charlotte on Saturday, home vs. New Orleans on Sunday.
Other hot NBA bets: Houston Rockets (17-19, 13-23, five straight losses)
Other cold NBA bets: Orlando Magic (19-16, 22-13, four straight losses)
Doc's Sports has a great offer for new clients. You can get $60 worth of picks from any Advisory Board handicapper for any sport he handicaps. All with no obligation and no credit card needed. Claim your free picks today .