Sports Betting Tips Weekly: Hot and Cold Wagering Options
by Victor Ryan - 1/15/2016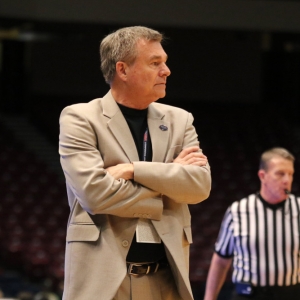 For bettors, one of the best aspects of college basketball is the sheer number of teams and games on the daily slate. Opportunities abound for handicappers. This week's look at the hottest and coldest bets in sports features a couple of streaking mid-majors that have largely flown under the radar of the general public.
A look will also be taken at a couple of NBA teams that have been frigid against the spread the last seven days. Let's get started.
College Basketball
Marshall (8-9 SU, 10-6 ATS, nine straight wins)
The Thundering Herd have continued to be a gold mine for bettors. Marshall has opened Conference USA play with four consecutive straight up wins while extending its overall ATS winning streak to nine games.
The Thundering Herd boast an experienced group (four returning starters) that has coach Dan D'Antoni's up-tempo offense firing on all cylinders. Marshall has averaged 81.5 points per game, which ranks near the top of Division I. Forward James Kelly has led the charge. The senior has shot an excellent 54.9 percent from the field while averaging 18.6 points and 9.8 rebounds per game, both of which are team highs.
Despite the four returning starters, not much was expected of the Thundering Herd entering the season, and the lines have largely reflected that perception. Obviously, the current streak can't continue forever, but Marshall is not a fluke. The veteran leadership of this group is a huge asset that can't be underestimated, especially at the mid-major level.
Next up for the Thundering Herd is at Rice on Saturday and at Charlotte next Thursday.
VMI (5-10, 1-7, seven straight losses)
VMI's 22-win season in 2014 sure seems like a distant memory. The Keydets plummeted to 11-19 last season, and the free-fall has continued this season under new coach Dan Earl. VMI, whose last straight up win was to Division III Bridgewater College, has opened Southern Conference play 0-4 straight up while running their losing streak against the number to seven games. In four conference games, the Keydets have been outscored by an average of 19.5 points per game.
VMI ranks 307th in Division I in scoring with just 66.5 points per game, while opponents have posted an average of 72.4 points per game. Their minus-5.9 average scoring margin also ranks near the bottom of Division I. The Keydets struggle shooting the ball (40.8 percent from the field) and have a hard time stopping teams. There is little sign of a turnaround at VMI.
Next up for the Keydets is at UNC-Greenboro on Sunday and Samford at home on Thursday.
Other hot college basketball bets: Indiana State (10-7, 12-4, seven straight wins), Tennessee-Martin (10-8, 7-5, six straight wins), St. Bonaventure (12-3, 8-3, five straight wins), VCU (12-5, 9-5, five straight wins), Clemson (11-6, 8-5, five straight wins), Kansas State (11-5, 10-2-1, five straight wins)
Other cold college basketball bets: Rutgers (6-12, 6-8, four straight losses), Connecticut (11-5, 5-7-1, four straight losses), Gonzaga (13-4, 4-11-1, four straight losses), UC Riverside (9-10, 4-7, four straight losses)
NBA
Chicago Bulls (23-15, 15-23, four straight losses)
The Bulls have been a streaky unit under first-year coach Fred Hoiberg. Chicago finally looked like it had gotten things in order around the new year when it ripped off six consecutive straight up wins, but since then they have gone 1-3 SU and 0-4 ATS.
Jimmy Butler has been an all-NBA performer, but the rest of the veteran Bulls roster has largely underachieved. Derrick Rose still can't stay on the court, and Joakim Noah has struggled in a reserve role. One of the biggest frustrations of the Bulls has been its team defense. Under previous coach Tom Thibodeau, Chicago featured one of the stoutest defenses in the NBA. Under Hoiberg, Chicago has allowed 101.1 point per game, which ranks 16th in the NBA.
The Bulls still have the talent to get things in order, but there seems to be an underlying turmoil with this team that continues to fester. It seems the veterans simply haven't bought into Hoiberg to this point. You may want to tread lightly with Chicago moving forward.
Other cold NBA bets: Golden State Warriors (37-3, 22-16-2, three straight losses)
Get free picks from any Doc's Sports handicapper - there is no obligation for this offer and no credit card required. Just sign up for an account, and you can use the $60 in free picks for any Doc's Sports Advisory Board handicapper and any sport. Click here to get started now.