This Week in Sports Betting, A-Z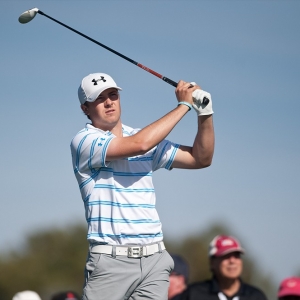 A. ACL . This may not put a damper on lofty expectations, but Cubs' left fielder Kyle Schwarber suffered a torn ACL and LCL in a collision with center fielder Dexter Fowler during last Thursday's win at Arizona. Schwarber belted 16 home runs in just 232 at-bats last season. The Cubs (Lackey) are -230 home favorites over Cincinnati (Simon) on Wednesday, as indicated by Bovada Sportsbook.

B. Boston Bruins . Needing a win last Saturday against Ottawa to reach the playoffs, Boston collapsed on its home ice. It led 1-0 after one period but gave up a crippling four second-period goals on the way to a 6-1 loss. Thus the Flyers got in by winning their last two contests and the Red Wings also bagged a postseason spot despite a closing setback against the Rangers. Detroit is a +137 underdog at Tampa Bay on Wednesday, according to BetOnline Sportsbook.

C. Clemson . Dabo will be dabbing after what transpired earlier this week. Tigers' head coach Dabo Swinney agreed to a new six-year, $31.75 million contract that was announced on Tuesday. Clemson reached the National Championship Game last season and returns Heisman Trophy contender Deshaun Watson at quarterback.
D. Danny Willett . The 2016 Masters will surely be remembered for Jordan Spieth's collapse as opposed to Willett's comeback, but make no mistake about it: the Englishman was awesome on Sunday. Willett fired a bogey-free 67 to win-shockingly-by three shots and put on the coveted green jacket.
E. Eliminated . The Chicago Bulls will almost inevitably no longer have-or even share-the NBA's best all-time single-season record after tonight. But that should be the least of Chicago's worries right now. The current team will not be participating the playoffs as it got officially eliminated from contention by virtue of Indiana's victory over Brooklyn on Sunday. At 41-40, the Bulls will see their streak of seven consecutive postseason appearances (currently third most in the league) come to an end.
F. Federer, Roger . Federer played his first match since the Australian Open on Tuesday and beat Guillermo Garcia-Lopez 6-3, 6-4 in Monte-Carlo. The 34-year-old Swiss has been out for more than two months after sustaining a knee injury while…wait for it…putting his kids in the bath. His tennis may not show it, but apparently the guy really does age. Federer is +2500 at BookMaker to win the French Open.
G. Gordon, Josh . How dumb can you be? The Browns' receiver was suspended from the NFL for all of last season and has now reportedly failed another drug test. But what might be dumber than failing another drug test? Word on the street is that Gordon is living with Johnny Manziel. GT Bets has Cleveland at +10000 to win the AFC Championship.

H. Howard, Dwight . Howard has not done much good on the basketball court this season (13.7 ppg, 11.8 rpg, and Houston is on the brink of missing the playoffs). But the big man is scoring points off the court by working with his D12 Foundation to organize a blood drive on Wednesday in honor of cancer-stricken TNT announcer Craig Sager. WagerWeb has the Rockets as -15 home favorites over Sacramento on Wednesday.

I. Iggy Azalea . Nick Young better not cheat on Azalea again. "I'm not cool with it," she told TMZ. "Like, you'll have half a penis. I already said one more video, just one more thing and you will lose a quarter of your meat." Sounds like things could really go from bad to worse from Young. Look what you started, D'Angelo Russell!
J. Jerk-off fans . During last week's Golden State-San Antonio showdown, hands and a thunderstick were waved in front of the camera to distract the broadcast. Warriors' announcer Bob Fitzgerald quipped, "we even have some jerk-off fans trying to screw up the telecast." Welp.

K. Kyle Busch . Busch may not have had the best car during last weekend's Sprint Cup race at Texas Motor Speedway. That benefit went to Martin Truex Jr., but Truex's decision to take only two new tires instead of four during a caution with 45 laps remaining ended up costing him. With four new tires on his Toyota, Busch sped past Truex following a restart with 33 laps left and held on for a second consecutive victory. MyBookie.ag has Busch at +550 to win the Sprint Cup title.
L. Le'Veon Bell . The Steelers' running back said in a recent interview posted by TMZ that he wants to do some rapping with Snoop Dogg in the near future. Given how big of a Steelers' fan he is, though, Snoop may be more interested in seeing Bell recover from MCL and PCL injuries and get on the field ASAP this upcoming season.
M. Manchester United . Man United's bid for the 2015-16 English Premier League title has long since gone up in smoke. But it still has a 2016-17 Champions League berth on its mind. Those aspirations took a hit this past Sunday, when the Red Devils gave up three goals in the span of six minutes and lost to Tottenham Hotspur 3-0. United is now four points back of rival Manchester City for the all-important fourth spot on the EPL table.

N. New York Rangers . The Rangers will be without captain Ryan McDonagh when their first-round series against Pittsburgh begins on Wednesday. McDonagh had nine goals and 25 assists during the regular season to go along with a plus-25 rating. The Rangers are +1600 at Bovada Sportsbook to win the Stanley Cup.
O. Oklahoma City Thunder . Russell Westbrook had a triple-double by halftime in Oklahoma City's win over the Lakers on Monday. He produced 11 points, 10 rebounds, and 10 assists before seeing little playing time in the second half of the Thunder's 112-79 rout. It was Westbrook's league-leading 18th triple-double of the season.

P. Pastner, Josh . Georgia Tech is already paying a pair of coaches to not coach. That would be Paul Hewitt and Brian Gregory. Now they are paying Pastner to coach after luring the 38-year-old away from Memphis. It's probably not a good sign for the Yellow Jackets that Memphis fans seem overjoyed by this news.

Q. Quadruple bogey . Spieth was ahead by five at Augusta National heading into the back nine. Bogeys at 10 and 11 did little harm…. But then 12 happened. The defending champion plunked two straight shots in the water and carded a quadruple-bogey 7 to see his Masters chances disappear as fast as his golf balls in Rae's Creek. Spieth is a +550 favorite at BetOnline Sportsbook to win the U.S. Open in June.

R. Record . The Golden State Warriors picked up tough wins last week at Memphis and San Antonio to extend their amazing mark to 72-9 (currently a half-game better than the 72-10 standard set by the 1995-96 Bulls). Golden State can break the record tonight. The Warriors are -18 home favorites over the Grizzlies, per GT Bets.

S. Story, Trevor . What a story Trevor was during the first week of the baseball season. The Rockies' rookie homered a record seven times in his first six games, including in each of his first four starts. Is that good? It's not bad!

T. Twins . If there's any good news in Minnesota, it's that the Twins have a twin in the standings. Minnesota and Atlanta are not alone at 0-7. They at least have each other. Whereas the Braves have been outscored by 24 runs, the Twins' run differential is a relatively modest minus-17 with five of their setbacks coming by two runs or fewer.

U. Unanimous decision . Manny Pacquiao took care of Timothy Bradley via unanimous decision last weekend. It was, supposedly, the last fight of the 37-year-old's career. If that spares us from another Pacquiao vs. Floyd Mayweather, thank goodness!

V. Von Miller . Manziel said he is living with Miller. Then Miller said Manziel isn't living with him. Then Manziel said he isn't living with him. Then someone said Manziel is living with Gordon. Who really knows anything that is going on with Manziel these days?

W. Will Smith . The former Saints' defensive end was shot and killed last Saturday in New Orleans following an apparent hit-and-run incident. He was 34. R.I.P.

X. Denotes clinched playoff berth . Dallas secured a postseason spot for the 15th time in the last 16 seasons when it beat Utah 101-92 in a crucial showdown on Monday in Salt Lake City. The Jazz are now in ninth place and need win over the Lakers combined with a Houston loss to visiting Sacramento to bag the eighth and final playoff seed in the Western Conference. 5Dimes Sportsbook has Utah as a -6 favorite at L.A. in Kobe Bryant's final game.

Y. Yaya Toure . Yaya replaced Kevin De Bruyne in the 84th minute of Manchester City's Champions League match against Paris Saint-German on Tuesday. It was eight minutes too late for PSG. De Bruyne's successful strike in the 76th minute gave the Sky Blues a 1-0 victory to beat PSG 3-2 in the aggregate score and send them into the UCL semifinals.

Z. Zika virus . The CDC said earlier this week that the Zika virus in the United States "is a bit scarier than we initially thought." And if it's getting bad around these parts, how bad must it have gotten in Brazil? Is is too late to move the Olympics?
Read more articles by Ricky Dimon