Weekly Q&A with Doc's Sports Expert Handicapper Raphael Esparza
by Doc's Sports - 9/13/2016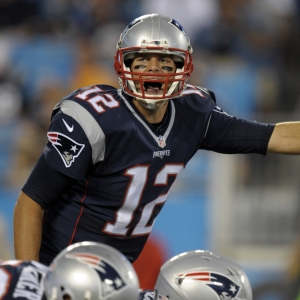 The new season of football in both the college ranks and the NFL has already featured some stunning upsets at both levels of play. In this week's discussion with Doc's Sports expert handicapper Raphael Esparza, we will get the inside scoop on who got the best of things this past week in the NFL; the betting public or the books.
Raphael rose through the ranks to become one of the top sports handicappers in the nation at the same time he rose through the ranks of the Las Vegas sportsbook industry to assume the role of Director of the Race and Sports Book for MGM Grand's Aria. He retired from that position in 2013 to devote all of his time to running a successful and diverse sports investment service in Las Vegas while also splitting time in New Orleans' Big Easy as a vibrant member of that city's sports betting community. The following is this week's Q&A with one of Doc's most interesting handicappers.
Doc's Sports: Underdogs had the clear edge in Week 1 of the NFL regular season, so what is the word on the street in Las Vegas as to who had the edge at the betting window; the bettors or the books?
RE: The difference between a profitable opening week for the books and an early loss hinged mainly on Sunday night's New England at Arizona game. With quite a bit of money tied up in parlays containing the Cardinals, it turned out to be a pretty big gain for Las Vegas books in Week 1. This was in spite of the fact that there was some serious sharp money bet on both Tampa Bay and Jacksonville.
Doc's Sports: Much was made about what New England's actual record would be through the first four games of the season with Tom Brady serving a league suspension. Now that the Patriots have successfully gotten past the biggest hurdle with a win on the road against Arizona, would you place money on a perfect 4-0 start with Jimmy Garoppolo at the helm?
RE: Week 1 overreactions are the probably the No. 1 reason why bettors lose so much money in Week 2. The Patriots did look good on Sunday night, but I actually thought that Arizona was a bit overrated coming into this season. Now if the Patriots go on to blowout Miami this week then I might start to take notice, but right now you have to take whatever happens in the next few weeks of the season at face value without reading too much into the previous results either good or bad.
Doc's Sports : With so many young NFL quarterbacks taking their place as starters all across the league this season, do you make any kind of handicapping adjustments to allow for this unique phenomenon?
RE: Most of the top young starting quarterbacks in the NFL have been groomed to take over this role at a very early point in their football careers, so I tend to handicap their teams in the same fashion as I would if a team had a veteran under center. What does catch my eye is when a young backup is forced into a starting role due to injury. This is when you would have to make some kind of adjustment in your approach to handicapping that particular team.
Doc's Sports : One of the biggest matchups on this Saturday's college football slate sends No. 3 Ohio State on the road to face No. 14 Oklahoma in a very important game for each team's chances to make it back into the College Football Playoff this year. The Sooners are definitely the more desperate of the two having already lost to Houston in Week 1, so do you have them pinning a straight up loss on the Buckeyes this Saturday as slight underdogs at home?
RE: I have been following Big Ten football my whole life, and I can remember the top teams in this conference losing more big games than they have won when it comes to these types of showdowns against the top teams from other major conferences. When you add in the fact that Oklahoma is getting two points at home with some of the books in town, it makes me even more inclined to lean towards the Sooners in this inter-conference showdown.
Doc's Sports: The AL East continues to be one of the most exciting MLB division races in recent memory with four of five teams all within five games of one another as of Monday's results. With the regular season winding down, which of the four teams (Boston, Toronto, Baltimore or New York) do you have laying claim to the top spot heading into the postseason?
RE : Even though there are four teams still in this race, it all boils down to a battle between Boston and Toronto for the AL East title in my book. They both have the depth in pitching that is needed to win this time of year. And while I would probably lean towards the Red Sox winning the division from a betting standpoint, I am actually rooting for Toronto as the slight underdog.
Click here to visit Raphael Esparza's Insider's Page at Doc's Sports for more information on his amazingly-profitable sports handicapping picks. Also, get $60 worth of Esparza's member's picks absolutely free - no obligation, no sales people - you don't even have to enter credit card information. You can use this $60 credit for any sport Esparza handicaps. Click here for $60 worth of free picks from Raphael Esparza .