Case of the Mondays: South Region Loaded, Syracuse Left Out of Big Dance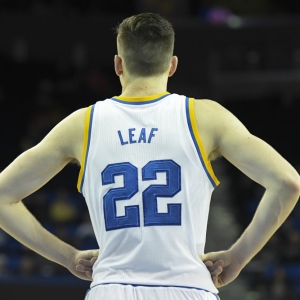 Every year-past, present, and future-without fail, at least a few teams have their NCAA Tournament bubble burst. Syracuse was one such team this season as it got left out of the Big Dance on Selection Sunday. A better problem to have, of course, is a tough draw. Just about every participant in the South Region can claim to have such a draw as top-seeded North Carolina is joined by the likes of Kentucky, UCLA, Cincinnati, and Wichita State.

Odds provided by BetOnline Sportsbook unless otherwise indicated.

Syracuse . A 10-8 record on its ACC regular-season schedule was not enough to get Syracuse in the field of 68. A 62-57 loss to Miami (FL) in round two of the ACC Tournament must have sealed the Orange's fate."When you're on the bubble you can miss, for whatever reason," head coach Jim Boeheim explained. "It's heartbreaking because everything today is about the NCAA Tournament. It's not just us; there's 20 brokenhearted teams out there that wish they had done one thing better." Ironically, the NIT has pitted Syracuse against UNC-Greensboro in the first round of that event. Following the Orange's conference tournament ouster last week, Boeheim quipped that there is "no value" to holding the ACC festivities in Greensboro. Conference rival North Carolina is a +600 favorite to win it all.

UCLA . Arizona won the Pac-12 Tournament and earned the No. 2 seed in Gonzaga's region, the West. It stands the reason that if UCLA had defeated the Wildcats in the conference semifinals and gone on to capture the title, it would have secured that favorable spot in the bracket. Instead, the Bruins' road to the Final Four is far more difficult. On the heels of their 86-75 Pac-12 semifinal setback against Arizona, Lonzo Ball and company bagged the No. 3 seed in what looks like a brutally difficult South Region. UCLA could face Cincinnati in the second round, Kentucky in the Sweet 16, and North Carolina in the Elite Eight. UCLA is a +475 third choice to win the South Region.

Chicago Bulls . Not one, not two, not three not four…. No, the Bulls have lost five games in a row to plunge out of Eastern Conference playoff positioning. Following setbacks against the Clippers, Pistons, Magic, Rockets, and Celtics, Chicago finds itself in 10th place in the East-1.5 games back of eighth-place Milwaukee. The Bulls have suffered four of their five recent losses by double-digits, including the last two by a combined 41 points (21 to Houston and 20 to Boston). Chicago is a +7 underdog at Charlotte on Monday night .

Henrik Lundqvist . The Rangers' veteran goaltender will miss the next two to three weeks because of lower-body injury, it was announced this past Saturday. Lundqvist, 35, recently became the first goalie in NHL history to earn at least 30 wins in 11 of his first 12 seasons. He is 30-17-2 during the 2016-17 campaign with a 2.65 goals-against average and .913 save percentage. New York is in fourth place in the Eastern Conference with 90 points but also in fourth place in the loaded Metropolitan Division. It is +650 to reach the Stanley Cup Finals.

Kyle Busch . Busch stole all of the headlines at Sunday's, but he did so for all the wrong reasons. A victory, of course, this was not (that belonged to Martin Truex Jr.). It was, on the other hand, an full-fledged fight with Joey Logano. Busch placed 22nd at Las Vegas Motor Speedway after getting bumped by Logano on the final lap while both cars were running in the top five. Logano got a fourth-place finish-and a punch from Busch afterward. That touched off a melee in which Logano's entire crew pounced on Busch, leaving his face bloodied. "I got dumped," Busch explained. "(He) flat-out just drove straight into the corner and wrecked us. That's how Joey races, so he's gonna get it."

Patrick Cantlay . Cantlay missed the last years due to a back injury, so just being out on the course and contending is a virtual victory of sorts. He also trailed Adam Hadwin by four strokes heading into the final round last week's Valspar Championship, so he was not expected to lift the trophy on Sunday. But the 24-year-old American played his way into a tie going into the 72 nd hole, only to miss a 15-foot par putt that he needed to force a playoff. Cantlay's bogey and Hadwin's par allowed Hadwin to hang on for victory. "It doesn't really feel like much consolation at the moment,'' Cantlay said of securing full status on the PGA Tour for the rest of 2017 by virtue of this result. "I didn't finish the deal…. I was just trying to catch him. And I caught him [but] gave it to him in the end.'' Hadwin is +5000 to win this week's Arnold Palmer Invitational; Rory McIlroy is a +650 favorite.

Paris Saint-Germain . Even the Atlanta Falcons are impressed by the collapse of Paris Saint-Germain last week. Enjoying a seemingly insurmountable 4-0 lead after one leg of its Champions League round of 16 showdown against FC Barcelona, Les Parisiens fell 6-1 at Camp Nou this past Wednesday to lose 6-5 on aggregate. It was a stunning reversal of fortunate that still seemed impossible into the 88th minute, when PSG found itself with a comfortable 6-4 lead an aggregate. Needing three goals in the waning moments because the French club would have advanced in a 5-5 draw as a result of away goals, Barcelona delivered a miracle. Neymar found the back of the net in the 88th minute and again one minute into stoppage time. Sergi Roberto then redirected the game-winning goal more than five minutes into stoppage time to send Barca into the quarterfinals in simply unbelievable fashion. Barcelona is a +300 co-favorite with Bayern Munich to win the title.
Read more articles by Ricky Dimon