Sports Betting Futures Odds: Time for Other Sports to Shine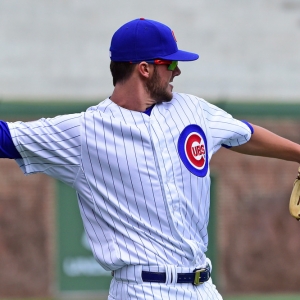 Football season has come and gone, but plenty remains to whet the appetite of sports fans. Basketball and hockey are in full swing, and spring training is soon to begin. Who will win a competitive NBA MVP race between James Harden and Russell Westbrook? Can the Washington Capitals parlay regular-season momentum into an eventual playoff run? Those questions, and more, will be answered in the not-too-distant future.

All odds provided by BetOnline Sportsbook .

NBA MVP

James Harden (-125) -Harden has the Rockets in third place in the Western Conference and with the fourth-best record overall (38-17), trailing only powerhouses Golden State, San Antonio, and Cleveland. He is averaging an NBA-best 11.4 assists per game to go along with 28.9 points per contest.

Russell Westbrook (+145) - It's hard to imagine someone who averages a triple-double not being the runaway favorite for MVP and not even starting in the All-Star Game, but that's just how good Harden (and Stephen Curry) has been this season. Westbrook currently stands at 30.9 ppg, 10.5 rpg, and 10.2 apg.

LeBron James (+800) - There's Harden and Westbrook, and then there's everyone else. LeBron and Kevin Durant, though, appear to be within striking distance. Arguably the best regular-season game of this 2016-17 campaign was on Monday, when LeBron nailed a three to force OT in Cleveland's win over red-hot Washington.

Kevin Durant (+850) - LeBron's numbers (25.9 ppg, 8.8 apg, 7.9 rpg) are good but not spectacular compared to to those of Harden and Westbrook, and Durant's are similar (25.7 ppg, 4.9 apg, 8.4 rpg). Whereas Harden and Westbrook are almost single-handedly keeping their teams afloat, James and Durant are part of loaded rosters.

Stanley Cup

Washington Capitals (+450) -As usual, the Capitals are rolling along nicely during the regular season. They are 37-11-6 at the moment, good for an NHL-best 80 points and an Eastern Conference lead of seven points. Washington, though, has been in the playoffs eight of the last nine seasons and has not yet even reached the East finals.

Chicago Blackhawks (+750) - Unlike the Capitals, Chicago generally plays its best hockey in the postseason. The Blackhawks, who are comfortably in playoff position in the Western Conference at 33-17-15, have won three of the last seven Stanley Cups. They are looking to make amends for a 2015-16 first-round loss to St. Louis.

Minnesota Wild (+750) -In a potential Western Conference Finals preview between the top two teams in the Central Division, the Wild lost an entertaining 4-3 overtime battle against Chicago on Wednesday. Still, they are five points clear of all other teams in the conference and have taken at least a point in 27 of their last 31 games.

Pittsburgh Penguins (+750) -Pittsburgh won it all last year for its second Stanley Cup triumph in the past eight seasons (third finals appearance in the last nine). They are the third-best team in the Eastern Conference at the moment but also the third best team in the Metropolitan Division behind Washington and Columbus.

World Series

Chicago Cubs (+425) - The Cubs won the World Series for the first time in 108 years when they triumphed last fall. Now the lovable losers are favored to win twice in the span of just two seasons. Dexter Fowler and Aroldis Chapman are gone, but Chicago is still loaded with reigning NL MVP Kris Bryant and a whole host of others.

Cleveland Indians (+600) - Whereas their NBA brethren came back from a 3-1 deficit to capture a championship, the Indians blew a 3-1 lead over the Cubs while losing the last two games of the 2016 World Series at home. Mike Napoli just left for Texas, but former Toronto slugger Edwin Encarnacion was signed as a free agent.

Boston Red Sox (+600) -Boston came out on top of the AL East, but it was promptly drop-kicked out of the playoffs in three straight games. Although David Ortiz has retired, the Red Sox look like a team built for the postseason. After all, Chris Sale has joined a rotation already led by Cy Young Award winners David Price and Rick Porcello.

Los Angeles Dodgers (+900) -The Dodgers have not won it all since Kirk Gibson touched 'em all in 1988. They just have not been able to get the job done in the playoffs and most recently let a 2-1 NLCS lead over Chicago slip away. Clayton Kershaw at least managed to take a step in the right direction in terms of his postseason pitching.

National Championship

Gonzaga (+750) -The Zags are No. 1 in the nation, which is something new for them. So would finishing the season as National Champions. Head coach Mark Few's team is 24-0 while mostly beating up on uninspiring West Coast Conference competition, but it boasts good wins over St. Mary's, Florida, Arizona, and Iowa State.

North Carolina (+750) - It's gameday on Tobacco Road, where UNC will visit Duke on Thursday night . Whereas the Blue Devils have underwhelmed, the Tar Heels are just about where they expected to be at 21-4 overall and 9-2 in the ACC-good for first place in the conference. North Carolina has won nine of its last 10 games.

Villanova (+900) - Villanova's title defense is off to a nice 22-2 start. The Wildcats are in line for a No. 1 seed, with a resume that includes losses only to respectable opponents in Butler and Marquette-both on the road. Josh Hart is averaging almost 20 points per game, and 2015-16 hero Kris Jenkins remains in fine form.

UCLA (+900) -The Bruins have cooled off since a 13-0 start to the season. They have lost three of their last 11 games and two of their last four. Still, UCLA is loaded with youth and talent-led by freshmen Lonzo Ball and T.J. Leaf in addition to senior Bryce Alford. Kansas is also tied as a +900 fourth choice.
Read more articles by Ricky Dimon