Sports Betting Futures Odds: Super Bowl Sunday is Almost Here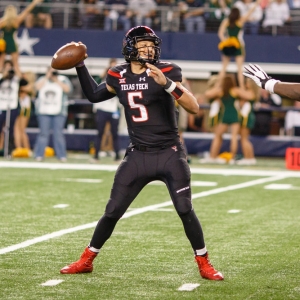 Super Bowl Sunday is just a few days away, and after more than a week of analysis the football world can mostly agree on just one thing: it will be an offensive shootout between the Falcons and the Patriots. Supporting casts that include Julio Jones, Julian Edelman, Devonta Freeman, and LeGarrette Blount should help Matt Ryan and Tom Brady put on a show.

All odds provided by BetOnline Sportsbook .

Most Receiving Yards in Super Bowl LI

Julio Jones, Falcons (+175) - Jones endured another injury-plagued season but still finished with 1,409 yards and six touchdowns on 83 receptions while playing in 14 of 16 games. The former Alabama star may not be 100 percent, but he also wasn't 100 percent against Green Bay, and we all saw how that turned out.

Julian Edelman, Patriots (+225) - In Super Bowl XLIX, Edelman made nine catches for 109 yards and one score in New England's 28-24 over Seattle. So this is not his first rodeo in the biggest game in sports. More success can be expected for Edelman, who has caught eight passes and gone over 100 yards in each of his last three games.

Chris Hogan, Patriots (+400) -Interestingly, Hogan and Jones put up the exact same numbers in their respective conference championship games: nine receptions for 180 yards and two touchdowns. Both are officially questionable for the Super Bowl, but that is simply a formality. Hogan (thigh) is definitely good to go.

Field (any other player (+250) - Ryan and Brady have plenty of other weapons in addition to the three aforementioned receivers. Ryan's two running backs, Freeman and Tevin Coleman, are threats to catch passes out of the backfield. With Rob Gronkowski out, Patriots' tight end Martellus Bennett has been a huge factor in the passing game.

To Score a Touchdown in Super Bowl LI

LeGarrette Blount, Patriots (-180) -Blount did almost nothing in Super Bowl XLIX, rushing just 14 times for 40 yards. He should be more of a factor this time around. The 6-foot-0, 250-pounder led the NFL in rushing touchdowns during the regular season with 16, and he also scored once against Pittsburgh in the AFC Championship.

Devonta Freeman, Falcons (-130) - Freeman has scored touchdowns, either rushing or receiving, in three straight contests. He has 10 TDs in his last eight outings, including a four-score performance against San Francisco on Dec. 18. Freeman finished the regular season with 13 touchdowns (11 rushing, two receiving).

Julio Jones, Falcons (-125) -Jones was not exactly a touchdown machine during the regular season, but he also dealt with a foot problem much of the way. Arguably the most talented receiver in football, Jones has found the endzone four times in the last three games, and his confidence should be sky-high after torching Green Bay.

Tevin Coleman, Falcons (-110) - The best defense in this Super Bowl may be keeping the opposing offense off the field. New England can control the clock with Blount, while Atlanta may try to do the same with Coleman. The second-year back out of Indiana has 13 total touchdowns this season (11 in the regular season, two in the playoffs).

AP Offensive Player of the Year

Matt Ryan (-150) - Ryan was close to an afterthought for MVP and Offensive Player of the Year voting when the Falcons were a modest 7-5. But they won their last four games of the regular season-a span that saw Ryan throw 11 touchdowns and no interceptions. The 31-year-old finished 2016 with 38 TDs and seven INTs.

Tom Brady (+200) -Brady may have a better chance at MVP because his value-as if it wasn't already obvious-was on display when New England got shut out by Buffalo during his suspension. Missing four games will not help Brady's Offensive Player of the Year chances. Still, the four-time Super Bowl winner threw 28 TDs and only two INTs.

Ezekiel Elliott (+500) -After Tony Romo went down, a pair of rookies led Dallas to a 14-2 record and the No. 1 seed in the NFC playoffs. Taking some pressure off quarterback Dak Prescott, Elliott rushed 322 times for 1,631 yards and 15 touchdowns. He also caught 32 balls for 363 yards and a touchdown.

David Johnson (+1400) -Johnson's second season out of Northern Iowa was nothing short of awesome. Arizona's star running back gained 1,239 yards on 293 carries and scored 16 touchdowns. He was also a pass-catching force out of the backfield, with 879 yards and four more scores on 80 receptions.

NFL Draft, First QB Selected

Mitch Trubisky, North Carolina (+110) - Trubisky may not be the biggest name because North Carolina has not been a serious national contender, but he projects well to the next level. The junior from Mentor, Ohio, is a pro-style quarterback at 6-foot-3 and 220 pounds. He threw for 30 touchdowns compared to just six interceptions last season.

Deshaun Watson, Clemson (+175) -Much to Tigers' head coach Dabo Swinney's chagrin, Watson twice missed out on the Heisman Trophy as an invited finalist. But he won what mattered most, and that was last month's National Championship Game against Alabama. Watson (6-foot-3, 215 pounds) has the size and the speed to succeed.

DeShone Kizer, Notre Dame (+275) -What's not to like about Kizer? He stands at 6-foot-4 and 230 pounds and is an obvious dual-threat quarterback. He rushed for more than 50 yards in six games this past season for the Fighting Irish. In two years in South Bend, the junior tossed 47 touchdown passes but was picked off 19 times.

Pat Mahomes, Texas Tech (+1800) -After three seasons with the Red Raiders, Mahomes declared for the NFL Draft last month. He has good size at 6-foot-3 and 230 pounds and is a threat with both his arm and his feet. The Whitehouse, Tex., native passed for 41 touchdowns and rushed for 12 more as a junior.
Read more articles by Ricky Dimon