Sports Betting Futures Odds: And Then There Were Four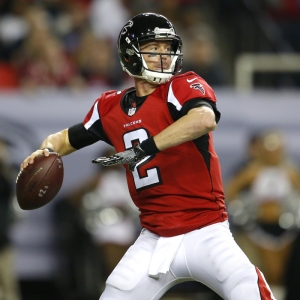 After home teams won the first six games of the NFL Playoffs, things started to get really interesting this past Sunday. Dallas and Kansas City tumbled out of the postseason, losing their respective openers to Green Bay and Pittsburgh. The Packers and Steelers will now travel to Atlanta and New England, respectively. Speaking of a final four, conference action is heating up on the hardwood with the NCAA Tournament almost exactly two months away.

All odds provided by MyBookie.ag .

Super Bowl

New England Patriots (+120) -The Patriots got a first-round bye and then took care of Houston in solid-but-unspectacular fashion. Now the road gets tougher in the form of Pittsburgh in the AFC Championship and either Atlanta or Green Bay in Super Bowl LI. But it's hard to bet against Tom Brady and Bill Belichick at this point.

Atlanta Falcons (+180) - Atlanta was tied for the fourth favorite prior to last weekend. But the bandwagon is now filling up because the Falcons looked mighty strong in a rout of Seattle and they watched Green Bay win at Dallas to give them home-field advantage in the NFC Championship. Matt Ryan is the favorite to win NFL MVP.

Green Bay Packers (+330) -Atlanta avoided Aaron Rodgers and company first because it got a bye and then because Seattle was the higher seed (No. 3) of the two wild-card winners. The Giants and Cowboys were not so lucky and they fell victim to the hottest quarterback in the business.

Pittsburgh Steelers (+330) -Not unlike the Packers, who have run the table since starting the season 4-6, Pittsburgh-once 4-5-is in the midst of nine-game winning streak. After easing past Miami, the Steelers won at Kansas City last weekend despite failing to score a single touchdown.

National Championship

Kentucky (+400) -Kentucky has a recent title (2012) but is looking to make amends for 2015, when it went undefeated before losing to Wisconsin in the Final Four. Perfect these Wildcats are not (losses to UCLA and Louisville), but they won arguably the best game of the season so far at the expense of North Carolina.

UCLA (+450) - The Bruins are trying to capture their first National Championship since 1995. They finally have the talent to do so, led by freshmen Lonzo Ball and T.J. Leaf. Currently 18-1 with only a last-second setback at Oregon, UCLA boasts a win at Rupp Arena on a resume that will likely earn a No. 1 seed in the Big Dance.

Villanova (+700) -The Wildcats are the champions until some other team takes them down in the NCAA Tournament. That may not happen; at least maybe not this season. Thanks to Baylor's first loss, Villanova is back to No. 1 in the rankings. Head coach Jay Wright's team is 18-1 with its lone setback having come at Butler.

Duke (+750) -The question is: will adversity make this Duke team stronger? It has dealt with all kinds of injuries, controversy (Grayson Allen), an absent head coach (Mke Krzyzewski is out due to back surgery), and surprising losses (the Blue Devils are 2-3 in their last five games). North Carolina is also +750.

NBA championship

Golden State Warriors (-170) -The Warriors and Cavaliers seem to be on an inevitable path to another NBA Finals showdown. If that is the case, we've already seen two previews during the regular season. Golden State squandered a huge fourth-quarter lead on Christmas Day but destroyed Cleveland 126-91 on Monday.

Cleveland Cavaliers (+250) - Whereas the Warriors are a borderline dominant 35-6, the Cavaliers look content-as usual-to do just enough throughout the 82-game slate to snag a top-two seed for the Eastern Conference playoffs. At 29-11 (1-3 in its last four), Cleveland is 1.5 games ahead of Toronto and 3.5 better than Boston.

San Antonio Spurs (+700) -There's Golden State and Cleveland, and then there's everyone else. But the good news for the Spurs is that there may be a big gap between them and the rest of the field, too. Although an era is over now that Tim Duncan has retired, Kawhi Leonard and LaMarcus Aldridge have San Antonio at 32-9.

Houston Rockets (+1500) -The red-hot Rockets are not far behind San Antonio at 32-12, but they obviously don't have the same kind of playoff experience. Houston would likely have to beat both the Spurs and the Warriors-and do so without home-court advantage-just to reach the NBA Finals. But with James Harden, who knows?

Career Builder Challenge

Patrick Reed (+1000) - Good news for the rest of the golf world: Justin Thomas is not in the field this week. Thomas won each of the two Hawaii tournaments, while Reed turned in a solid sixth-place showing in Kapalua. The recent Ryder Cup hero won the Career Builder Challenge in 2014.

Phil Mickelson (+1500) - Mickelson is a two-time champion of this event, having triumphed back in 2002 and 2004. He also finished third last season. Physical question marks surround the 46-year-old and he has not yet played in 2017, so he is a proverbial wild card heading into the California swing.

Francesco Molinari (+1500) -Molinari wrapped up the 2016 campaign with four consecutive top-10 performances, including one title. He is playing better than his No. 33 ranking suggests. The Italian finished in 10th place at this tournament in 2015, so there are plenty of reasons to like his chances this week.

Zach Johnson (+1800) -The two-time major winner is not showing any signs of slowing down at 40 years old. Johnson, who won the British Open in 2015, came in sixth at last week's Sony Open. Bill Haas, the Career Builder Challenge champion in 2010 and 2015, is also +1800.
Read more articles by Ricky Dimon