Sports Betting Futures Odds: Patriots Primed to Win Another Super Bowl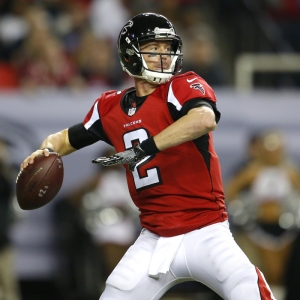 Division winners turned the tide after losing all four wild-card playoff games last season. Take Houston, for example. The Texans fell to Kansas City 30-0 at that stage in 2015-16 but hammered Oakland 27-14 last weekend. Pittsburgh, Seattle, and Green Bay also advanced. A blockbuster field of eight remains, with New England favored to lift the Lombardi Trophy.

Odds provided by MyBookie.ag unless otherwise indicated.

Super Bowl

New England Patriots (+130) -The road to another Super Bowl could not be set up more perfectly for New England. Following a first-round bye, it will now face a thoroughly underwhelming Houston squad. The Patriots destroyed the Texans 27-0 during the regular season-and that was without Tom Brady.

Dallas Cowboys (+375) - Dallas has a decidedly more difficult path through the playoffs, although it will never venture out of its home state (the Super Bowl is in Houston). If the Cowboys get past a red-hot Green Bay team, they will host either Atlanta or Seattle in the NFC Championship.

Green Bay Packers (+550) -No fellow playoff team wanted to see Aaron Rodgers and company in the postseason. It looked like they wouldn't be after they started the 2016 campaign 4-6. Green Bay has since reeled off seven straight wins, including a 38-13 drubbing of the Giants during wild-card weekend.

Pittsburgh Steelers (+550) -If anyone is as hot as the Packers, it's Pittsburgh. Once 4-5, the Steelers won seven games in row to capture the AFC North crown and they steamrolled Miami 30-12 last Sunday. If Ben Roethlisberger is healthy, Pittsburgh can contend. The Falcons are also +550.

NFL MVP

Matt Ryan (-500) -Ryan fell off the pace behind Brady and Rodgers-and some others-when it looked like the Falcons were going to throw away the NFC South to Tampa Bay. But Atlanta promptly went 4-0 in its last four games, during which Ryan threw 11 touchdowns and zero interceptions.

Aaron Rodgers (+380) - Rodgers finished the regular season with 40 touchdown passes and seven interceptions compared to Ryan's 38 TDs and seven picks. Like his ATL counterpart, Rodgers heated up with 18 TDs and zero INTs in the last seven contests-all Green Bay wins.

Tom Brady (+400) -On one hand, the fact that New England lost one game (and got shut out, no less) without Brady is indicative of his value. On the other hand, it's hard to justify giving the MVP to someone who missed four games due to suspension. Still, Brady returned to throw 28 touchdowns and only two interceptions.

Dak Prescott (+6000) -There's Ryan, Rodgers, and Brady, and then there's everyone else. Prescott did remarkably well filling in for Tony Romo as the Cowboys' starting quarterback, leading them to a 13-3 record. But his numbers cooled off down the stretch. Dallas running back Ezekiel Elliott is also +6000.

Australian Open

Serena Williams (+120) -Serena ended the offseason by getting engaged and she started this season with a second-round loss in Auckland to unheralded American Madison Brengle. Of course, a much different Serena can be counted on to show up at Grand Slams. She has won 22 of them, including six Australian Opens.

Angelique Kerber (+300) - Serena had a chance to make it seven Down Under last year, but she was stunned in the final 6-4, 3-6, 6-4 by Kerber. From there it was full speed ahead for the current world No. 1, who finished runner-up to Serena at Wimbledon and captured her second major title at the U.S. Open.

Simona Halep (+500) - Somewhat surprisingly, Halep has never won a major and has only reached one slam final (2014 French Open). The fourth-ranked Romanian did not get past the quarterfinals of any major this past season and she has never advanced farther than the quarters in Australia.

Garbine Muguruza (+650) -Halep has lost in the first round in three of the last five Aussie Opens and has lost prior to the third round in three of the last seven majors. Muguruza is similarly all-or-nothing. The seventh-ranked Spaniard won the 2016 French Open but fell prior to the fourth round at each of the other three slams.

The Oscars ( BetOnline Sportsbook )

La La Land to win Best Picture (-500) - As expected, La La Land prevailed in the Best Motion Picture - Musical or Comedy category at last weekend's Golden Globe Awards. Its stiffest competition could come from Moonlight, which won for Best Motion Picture - Drama. Manchester by the Sea could also be in the mix.

Casey Affleck to win Best Actor (-300) - If Manchester by the Sea loses out in the Best Picture category, it it still unlike to go home emptyhanded. Affleck, the film's star, is a considerable favorite to bag Best Actor honors. Denzel Washington of Fences is +400, while La La Land's Ryan Gosling is +800.

Emma Stone to win Best Actress (+110) -On paper this is the toughest one to call. Gosling's co-star Emma Stone is a slight favorite ahead of Natalie Portman (+130), who played Jacqueline Kennedy in Jackie. Elle's Isabelle Huppert (+400), however, edged Portman in the Best Actress - Drama category at the Golden Globes.

Damien Chezelle to win Best Director (-700) -La La Land won just about everything at the Globes, including Chezellein the Best Director category, Best Motion Picture - Musical or Comedy, and best actor and actress awards. Manchester by the Sea director Kenneth Logan is a +700 second choice.
Read more articles by Ricky Dimon