Thank God It's Friday: Blue Bloods UK and KU Crash Out in Elite Eight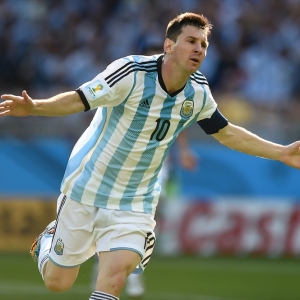 One of college basketball's elite program was guaranteed to exit the NCAA Tournament last week, as North Carolina and Kentucky had to face each other in the South Region final. Kansas made it two, as the Jayhawks preceded UK's heartbreaking loss to the Tar Heels by falling to underdog Oregon in the East Region championship game. With traditional powers and top teams such as Kentucky, Kansas, Duke, Villanova, Arizona, and UCLA on the sidelines, the Final Four features North Carolina vs. Oregon and Gonzaga vs. South Carolina.

Free $60 in Member Sports Picks No Obligation Click Here
Odds provided by BetOnline Sportsbook unless otherwise indicated.
Kentucky
. The bad news for Kentucky is that it is out of the tournament. The bad news for fans is that we don't get to see another Kentucky vs. North Carolina matchup in the Final Four. Let's be honest-how good were those two games? In the regular season, the Wildcats won a 103-100 thriller on Dec. 17 that arguably remains the best game of the entire 2016-17 college basketball campaign. In the much more important rematch last Sunday, the Tar Heels exacted revenge with a 75-73 victory. After UK stormed back from a seven-point deficit in the final minute with a trio of three-pointers that tied the score, UNC's Luke Maye drained the winning jumper with 0.3 seconds remaining. The Heels are +145 favorites to win the National Championship.
Kansas
. The Jayhawks were looking hard to beat through three NCAA Tournament games. They hammered UC-Davis by 38 points, took care of Michigan State by 20, and humiliated Big Ten regular-season champion Purdue by 32. But it all came crashing down for head coach Bill Self's squad in the form of a 74-60 loss to Oregon with a spot in the Final Four at stake. And it was not even as close as the score suggests. Kansas trailed the Ducks by 11 at halftime, by as much as 18 about five minutes into the second half, and never got closer than six. The Jayhawks shot only 35 percent from the floor as a team and went a horrendous 5-for-25 from three-point range.
Oregon is a +5 underdog against North Carolina on Saturday
.
Cleveland Cavaliers
. Cleveland suddenly finds itself in second place in the Eastern Conference behind the Celtics. That's what happens when you have a 7-11 record in your last 18 games. The Cavaliers have also lost three in a row and four of their last five. After getting blown out by San Antonio 103-74 on Monday, LeBron James and company fell at Chicago 99-93 on Thursday. "We're just in a bad spot right now," LeBron admitted following his team's setback against the Bulls. "(I'm) not disappointed with the effort. We're just in a bad spot. We're going to try to figure it out."Cleveland is +250 to win the NBA championship.
San Jose Sharks
. The Sharks showed signs of figuring things out with a 5-4 overtime win over the Rangers on Tuesday, but they lost-again-to Edmonton 3-2 on Thursday. San Jose is now 1-7 in its last eight contests, and all seven setbacks during this stretch have come in regulation. For those counting, that means the Sharks have taken a grand total of two points in their last eight games. They have dropped to third place in the Pacific Division, three points behind Anaheim and two south of Edmonton. San Jose is a +119 underdog at Calgary on Friday.
Jason Day
. Day withdrew from last week's match-play championship and is questionable for next week's Masters because his mom recently underwent surgery for lung cancer. "My mom told me not to worry about it," Day said. "It's hard to do that. It's easy to say…but it's really, really difficult. So currently I'm scheduled to play Augusta…but if things don't come back the way we want them, I don't know what's going to happen. It's very, very difficult to even think about playing golf when a loved one is going through such a traumatic experience." The 2015 PGA Championship winner, who has dealt with all kinds of physical issues of his own throughout his career, has just one top-five finish in six starts this season. Day is +1400 to win the Masters; match-play champion Dustin Johnson is a +500 favorite.
Yadier Molina
. It was a less than ideal ending to the World Baseball Classic for Molina. Not only did Puerto Rico get blown out by Team USA 8-0 in last Wednesday's final, but he also got into a war of words with Baltimore outfielder Adam Jones. Jones said that the Puerto Ricans were already planning a victory celebration before the championship game even happened, to which Molina did not take kindly and demanded an apology. "Adam Jones…is talking about things he doesn't know about," Molina said. "He really has to get informed because he shouldn't have said those comments, let alone in public. He has to apologize to the Puerto Rican people." Molina's Cardinals are +1400 to win the National League Pennant.
Lionel Messi
. Messi is in the midst of a four-match ban for berating an official during Argentina's 1-0 win over Chile during last week's World Cup qualifying action. After getting called for a foul, Messi used "insulting language"-per a report by FIFA. He missed Tuesday's qualifier against Bolivia and the Argentines lost 2-0 without their star striker. Barring a successful appeal, Messi will miss matches against Uruguay in August, against Venezuela in September, and against Peru in October. He could return for Argentina's final qualifier against Ecuador on Oct. 10. Messi and FC Barcelona are +250 favorites to win the Champions League.
Read more articles by Ricky Dimon