This Week in Sports Betting, A-Z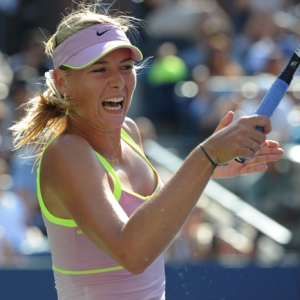 A. Atlanta Braves . The Braves were supposed to be bad. But they have already been really bad for extended stretches in the early stages of the season. Atlanta has losing streaks of five games (April 6-11) and six games (current). Fortunately for the 6-12 Braves, they got to a play a four-game series against the Padres-whom they swept.

B. Bumgarner, Madison . It was only a matter of time before we heard some kind of news like this involving Bumgarner: he is out for 6-8 weeks after getting injured in a dirt-bike accident. The left-hander sustained a shoulder sprain as a result of the incident, which occurred during the Giants' off day last week in Colorado.

C. Chicago Blackhawks . No one would have been too surprised to see a sweep in the Blackhawks-Predators first-round playoff series. But everyone would have thought it to be in the Blackhawks' favor. Instead, Nashville shut out Chicago in the first two games and then went back home to finish things off in style. The 'Hawks were outscored 13-3 over the four contests. The Preds are -105 road underdogs in Game 1 against St. Louis on Wednesday, according to Bovada Sportsbook.

Free $60 in Member Sports Picks No Obligation Click Here
D. Data
. The post-Game 2 comments made by Grizzlies' head coach David Fizdale will go down in history-and will do so to an even greater extent if his team eventually upsets the Spurs in the opening round. "Take that for data" is how Fizdale concluded his rant after Kawhi Leonard attempted more free-throws (19) than the entire Memphis team (15). But how's this for data? The Grizz are going back to San Antonio 2-2 after taking Game 3 105-94 and Game 4 110-108 in overtime.
Memphis is a +10 underdog
on Tuesday, per BetOnline Sportsbook.
E. Eli Manning
. All NFL talk in late April should surround the draft, and most of it is-except for Manning's ongoing memorabilia scandal. The Giants' quarterback is being sued for fraud by a memorabilia dealer that claims he tried to pass off equipment as game-used. A good question is why would anyone want anything that was used in a recent Giants game?
F. FC Barcelona
. The latest installment of El Clasico was just that-a classic. This past Sunday's wild, back-and-forth affair at the Santiago Bernabeu saw visiting Barcelona edge Real Madrid 3-2. Lionel Messi scored twice, tying the match at 1-1 and ultimately winning it on the final play two minutes into stoppage time. The two clubs are now tied atop the La Liga table with 75 points.
G. Griffin, Blake
. Death, taxes, and the Los Angeles Clippers dealing with injury issues in the playoffs. Griffin, who was sidelined last season starting with Game 4 of a first-round series against Portland, is done after sustaining an injury to the plantar plate of his right big toe during his team's Game 3 win over Utah. L.A. lost Game 4 on Sunday 105-98, so the series is tied 2-2.
5Dimes Sportsbook
has the Clippers as -3 home favorites on Tuesday.
H. Hazard, Eden
. Chelsea finds itself with healthy lead in the English Premier League and it is now through to the FA Cup final after beating Tottenham Hotspur 4-2 last weekend. Hazard came off the bench to score a tiebreaking goal in the 75
th
minute.
I.
Impossible cover
. Both the Celtics and the Bulls can agree that Isaiah Thomas is "an impossible cover." But Chicago head coach Fred Hoiberg thinks it's because Thomas is being allowed to discontinue his dribble on every possession. Thomas probably just thinks it's because he's amazing. Whatever the case, Boston's 5-foot-9 point guard has been amazing, and the series is tied 2-2 after the Bulls once led it 2-0.The Celtics are -475 at
GT Bets
to advance.
J. James, LeBron
. The Pacers probably would have won at least one game against just about any other team. After all, they lost four by a combined 16 points. But LeBron said no, engineering a sweep by averaging 32.8 points, 9.8 rebounds, 9.0 assists, 3.0 steals, and 2.0 blocks during the four-game series. He produced a triple-double in Game 3 and helped win the clincher 106-102 this past Sunday with 33 points, 10 rebounds, four assists, four steals, and two blocks.
K. Karlsson, Erik
. Karlsson (17 goals, 54 assists during the regular season) had six assists in Ottawa's six-game series win over Boston. Oh, and he's been playing with hairline fractures in his heel. Not bad!
BookMaker
has the Senators at +675 to win the Eastern Conference.
L. LaVar Ball
. Mr. Ball isn't going away anytime soon, is he? Nike executive George Raveling recently called him "the worst thing to happen to basketball in the last hundred years." Ball ate that attention up, firing back that his family's brand will soon be Nike's main competition.
M. Mike Gundy
. Mike Gundy is a man! He's 40! (Well, now he's almost 50). That means he can do what he wants, and what he wanted to do was make 11-2 Alamo Bowl rings for his Oklahoma State football team. The Cowboys officially went 10-3, but their "loss" to Central Michigan was all due to a horrific, incorrect call.
N. NFL schedule
. The 2017 schedule is out. You aren't a true fan if you haven't gone through your team's 16-game slate like, "win, win, loss, win, loss, loss, loss, win," etc. etc., etc. Or if you're a Browns' fan, you don't even have to bother looking and can just go, "loss, loss, loss, loss, loss, loss, loss, loss, loss, loss, loss, loss, loss, loss, loss, loss." The Patriots are +400 favorites at
MyBookie.ag
to win the Super Bowl.
O. Overtime
. Five of six games in the Capitals-Maple Leafs series went to overtime. That's right; five out of six. And if you thought that Caps series was good, now they have Sidney Crosby and defending champion Pittsburgh. Popcorn!
P. Pregnant
. Serena Williams announced her pregnancy via Snapchat last week, posting a photo of her baby bump with the caption "20 weeks." That means she won the Australian Open while pregnant. And she's Serena, so she could probably win the French Open 26 weeks pregnant and Wimbledon 29 weeks pregnant.
Q. Quan Bray . Bray re-signed with the Colts on Monday. The former Auburn standout averaged 25.7 yards on kickoff returns and 8.3 yards on punt returns last season.


R. Rajon Rondo . As recently as January, the Bulls could not live with Rondo. Now they can't live without him. The veteran point guard had 12 points, eight rebounds, and six assists in Game 1 against Boston and 11 points, nine rebounds, 14 assists, and five steals in Game 2-both Chicago wins. But he missed the next two contests at home because of a wrist injury and the Bulls promptly lost two in a row.

S. Sharapova, Maria . Sharapova returns from her meldonium-related ban this week. She will play her first match since the 2016 Australian Open on Wednesday in Stuttgart. Fellow female players are not happy, but male tennis fans are very happy.

T. Ten . Rafael Nadal became the first man in Open Era history to win the same tournament 10 times when he triumphed last week in Monte-Carlo. The King of Clay is back on his favorite surface and already sending a pre-French Open message. If he's smart, his message says: stay away, Roger Federer! Nadal is a +165 favorite at Bovada Sportsbook to win the French Open.

U. UGA recruit . Offensive lineman D'Antne Demery, who signed with Georgia this spring, was arrested last Saturday night around 9:30 p.m. and charged with battery following an alleged incident involving his girlfriend at a Waffle House in Brunswick, Ga. He should know that nothing good happens at a Waffle House before midnight!

V. Valero Texas Open . Until this past Sunday, Kevin Chappell had as many wins in his career as Tiger Woods has had since Aug. 4, 2013. For those wondering, that isn't good. But Chappell lifted a trophy for the first time by triumphing in San Antonio, where he birdied the par-5 18th to beat Brooks Koepka by one stroke.

W. Warren Sapp . Sapp on potential No. 1 overall pick Myles Garrett: "I watch the tape and he disappears. I watch the tape, and he absolutely disappears…. I see a lazy kid that makes four plays a game. This is the No. 1 guy? No, no, no. This ain't even close." Tell us how you really feel, Warren! BetOnline Sportsbook has Garrett at -1000 to go No. 1.

X. Xander Bogaerts . It has been an interesting start to the season for Boston's shortstop, who missed much of the first week after being placed on bereavement leave and is now dealing with a left-thumb injury. Still, Bogaerts is batting .333 and went 2-for-4 this past Sunday against Baltimore.

Y. Yoenis Cespedes . Cespedes has not played since last Thursday because a hamstring injury and he may be placed on the disabled list if he is unable return for tonight's game against Atlanta. The Mets' outfielder is batting .263 with six homers this season. New York (Gsellman) is a -135 home favorite over the Braves (Teheran), as indicated by MyBookie.ag.

Z. Zlatan Ibrahimovic . Ibrahimovic, 35, recently suffered a torn ACL. But the Manchester United striker appears to be from the Tiger school of thinking. "Giving up is not an option," he assured.
Read more articles by Ricky Dimon