Expert World Cup Betting Advice: Best Bets First Round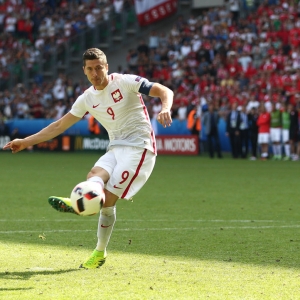 The World Cup is only days away from starting now, and it is strikingly odd how little buzz there is compared to recent editions of the biggest sporting event in the world. It doesn't help, of course, that the Americans humiliated themselves in qualification and are left to watch at home with the rest of us. And a tournament, held in Russia, isn't the most open and inspiring these days.
But the World Cup is always a great event, and once things get rolling the excitement will ramp up in a hurry. There is nothing that gets us sports bettors more excited about an event than profits. In that spirit, I have looked at each group to find the most interesting betting opportunity in each group. These aren't always the surest bet in the group, but they each have a shot at a nice payoff. They offer value, in other words. ( Odds are from Bovada )
Group A - June 19 - Egypt (+295) vs. Russia: Russia is at home, and they are a team that a lot of bettors are backing. Geography helps, of course, but I don't think it is enough. This team wasn't tested because they didn't have to qualify, and I just don't think they measure up that well. And they are going to be playing under tremendous pressure, which doesn't help. Egypt's Mohamed Salah is the best player in the group, and he leads a tough and exciting team. I'm going for an upset here that isn't nearly as big of an upset as the odds suggest.
Group B - June 15 - Morocco (+125) vs. Iran: This is not an upset pick, but I still like the price. I assumed that Morocco would be at less than even money here. So, this price stands out. Morocco came out on top in a very tough African qualification process. They are dangerous. Iran is harder to get a sense of and isn't as talented. A nice price.
Group C - June 16 - Peru (+210) vs. Denmark: These two teams are in a fight for the second spot in the elimination round behind France, which should be a lock to advance if things go as they are expected to. Denmark is favored in this one, but on paper I think Peru has more talent, and they came through a tough process to get here. It's certainly worth a shot.
Group D - June 16 - Nigeria draw (+270) vs. Croatia: There is a chance that both of these teams could advance because Argentina has looked just awful in the qualification process. But I still think that Messi and company will figure things out. That makes this game important because it could define the other team that advances. Croatia has bigger names and gets more attention and respect. I don't like to sleep on African squads, though - especially the always-talented Nigerians. This game is an interesting clash of styles, and I don't have to squint too much to see a scenario in which we wind up with a tie. At this price I'm happy.
Group E - June 22 - Serbia draw (+215) vs. Switzerland: Again, this is likely a battle for second place. Brazil is a lock to advance, and unless Costa Rica can pull off the same miracle they did last time around then they aren't going anywhere. Switzerland has more talent in this matchup, but Serbia is very physical and just grinds teams down. Every time I play out the game in my mind I come up with a different outcome. That sounds like a draw bet to me.
Group F - June 27 - Mexico (+150) vs. Sweden: Yet another game in which the winner is likely advancing. Germany has claimed one spot, and South Korea feels highly unlikely to move on. Sweden tries to bore opponents to death, and that can be effective. But I really like this Mexican team. They are creative and adapt well to the situation, and I like the roster. It's not an upset pick, but I like Mexico at this price a lot.
Group G - June 28 - Belgium (+145) vs. England: These are probably the two teams that are advancing - though nothing at all is certain when it comes to England in the World Cup. And this should be a great game. I like the depth and talent of Belgium a whole lot, and I trust their toughness more. I'm going against the land of my ancestors here, but I'm okay with that - at some point they left England for a reason.
Group H - June 24 - Poland (+215) vs. Colombia: Poland has a very exciting player in Robert Lewandowski. What I really like about this team, though, is their defensive discipline. They know what needs to be done, and they do it. Colombia scores a lot, but they are less rigid and disciplined. I think Poland can grind down the flashy South Americans and can do enough to get an edge. At this price it is absolutely worth a shot.
The World Cup is the biggest betting event worldwide, and Doc's Sports expert handicappers have been handicapping the matchups for months. They will have winning picks all throughout the tournament, and you can get $60 worth of premium members' picks free .
Read more articles by Trevor Whenham