This Week in Sports Betting A-Z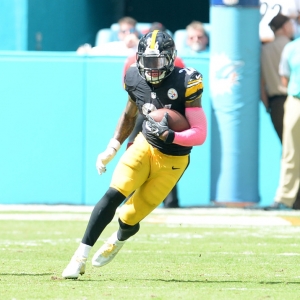 A. Angelique Kerber . Serena Williams was bidding for a Grand Slam title less than a year after giving birth to her first child. Kerber had other ideas. In last Saturday's Wimbledon final, the German cruised past Serena 6-3, 6-3 for her first triumph at the All-England Club and third major overall.

B. British Open . For the second time since Jan Van De Velde's memorable meltdown in 1999 and for the first time since 2007 (when Padraig Harrington beat Sergio Garcia in a four-hole playoff), Carnoustie is hosting the Open championship. Tiger Woods tees off at a civilized 10:21 a.m. Eastern on Thursday, buy you'll have to set your alarms for Phil Mickelson (3:03 a.m.). GT Bets has Dustin Johnson as a +1100 favorite.

C. Cardinals . St. Louis fired manager Mike Matheny last Saturday. Matheny, who was in his seventh season at the helm, could not get his team going in 2018. The Cardinals are a mediocre 48-46, 7.5 games back of the Cubs in the National League Central and four games out of the NL's second wild-card spot.

D. Djokovic, Novak . By his lofty standards, Djokovic basically fell of the face of the Earth in the second half of 2017 and the first half of 2018. But it's safe to say his comeback his now complete, as he captured his fourth Wimbledon title and 13th major overall this past Sunday. Following an epic five-set semifinal against Rafael Nadal, Djokovic took care of Kevin Anderson 6-2, 6-2, 7-6(3) in the final.

E. Eight strokes . That was Michael Kim's margin of victory at last week's John Deere Classic. The 25-year-old American, who was born in South Korea, earned his first career win on the PGA Tour and snagged the final spot in the British Open.

F. France . The French have now played in three of the last six World Cup finals and they captured their second title (first in 1998) with a 4-2 victory over Croatia on Sunday. France's biggest names came up big, with goals by Antoine Griezmann (penalty kick), Paul Pogba, and Kylian Mbappe. France is a +500 favorite to win the 2022 World Cup in Qatar.

G. Gordon Hayward . Hayward and his wife recently posted a gender reveal on social media, and he did not look too enthused when he learned they would be having a third girl. Can you blame him? Well, apparently-because he is getting grilled left and right…and his wife isn't happy about it! Boston is a +500 second choice at MyBookie.ag to win the NBA championship.

H. Hit, walk, or HBP . By at least one of those three methods, Rangers' outfielder Shin-Soo Choo has reached base in 51 straight games. It is a franchise record and longest such streak in the majors this season. Choo also became the third all-star from South Korea in MLB history.

I. Indiana Fever . India has a Fever, and the only prescription is more cowbell. In actuality, the Fever may need multiple prescriptions to cure whatever ails them. They are a laughable 2-20, obviously dead last in the WNBA and five games behind second-to-last Chicago. Indiana is a +14.5 underdog at Minnesota on Wednesday, per 5Dimes Sportsbook.

J. Joyner, Lamarcus . Joyner and the Rams failed to sign a long-term extension by Monday's 4:00 p.m. deadline. Thus the fifth-year safety will play under the franchise tag in 2018 and he is schedule to become a free agent when it ends.

K. Kevin Anderson . Don't blame Anderson for the lopsided Wimbledon final against Djokovic. Blame either Roger Federer (for losing to Anderson from match point up in the quarters) or John Isner (for keeping Anderson on the court more than six hours in the semis). The South African's incredible run to his second major title match included a 2-6, 6-7(5), 7-5, 6-4, 13-11 upset of Federer and a 7-6(6), 6-7(5), 6-7(9), 6-4, 26-24 marathon against Isner.

L. Le'Veon Bell . Like Joyner, Bell could not come to terms on a long-term extension prior to Monday's deadline. As such, this season could be the star running back's last in Pittsburgh. "His intention was to retire as a Steeler," agent Adisa Bakari told ESPN's Adam Schefter. "But now that there's no deal, the practical reality is this now likely will be Le'Veon's last season as a Steeler." Bell is +4000 at BetOnline Sportsbook to win NFL MVP.

M. Manny Pacquiao . Pacquiao beat someone named Lucas Matthysse to bag a secondary welterweight world title in Kuala Lumpur last weekend. The 39-year-old stopped Matthysse in the seventh round. Is that good? Who knows. But at 39, a win is a win.

N. Nationals Park . Washington, D.C. witnessed a lot of longballs on Monday and Tuesday, including a whole lot off the bat of Bryce Harper. The Nationals' star outfielder won the Home Run Derby in dramatic fashion before the American League beat the National League 8-6 in 10 innings in an All-Star Game that set a new record with 10 total homers. It would be a surprise if the derby is Harper's final highlight-reel moment at Nationals Park. Sorry, I meant wouldn't.

O. Orioles . Manny Machado is reportedly heading to the Dodgers. The rich get richer (the defending National League champions currently lead the NL West) and the poor get poorer (28-69 Baltimore now has a great chance of "regaining" the worst record in all of baseball from the 27-68 Royals).

P. Poker . John Cynn got it done in Sin City, winning the World Series of Poker this past Sunday. The 33-year-old from Indianapolis captured a cool $8 million in prize money following a 10-hour heads-up battle with Tony Miles ($5 million). Bottom line: these guys are making good life decisions.


Q. Quarterback competition . At SEC media day earlier this week, LSU head coach and The Blind Side star Ed Orgeron indicated that his team's QB battle in the preseason includes Ohio State graduate transfer Joe Burrow and returners Myles Brennan, Lowell Narcisse, and Justin McMillan. Orgeron plans to name a "clear-cut" starter before the Sept. 2 opener against Miami (FL) at AT&T Stadium, home of the Cowboys.
R. Retired . DeMarco Murray is retiring at 30 years old after seven NFL seasons. That isn't old in real life, but it's ancient by running back standards these days.

S. Sherman, Richard . Sherman never pulls any punches and he recently blasted his former team, the Seahawks. "They've lost their way," the 49ers' cornerback told Sports Illustrated. "It's as simple as that. They've just lost their way. When you make too many mistakes over a long period of time, you kind of dig yourself a hole. And then when you backtrack, you gotta make a bunch of rash decisions to try and fill the hole and hope that it holds up." Check out our breakdown of Seattle's 2018 road schedule .

T. Tour de France . Does any still care about this tainted race? Heck, even the French may not care since they are just still riding the high of their World Cup triumph. Whatever the case, Greg Van Avermaet leads the overall standings following one stage in the Alps. Bovada Sportsbook has Chris Froome as a -110 favorite to win.

U. Utley, Chase . The Dodgers' 39-year-old second baseman has announced that he is retiring at the end of this season. Utley is batting .239 with one home run in 60 games (134 at-bats).

V. Vegas . Unfortunately for Charles Oakley, what happens in Vegas does not stay in Vegas when you get arrested. The story is out, and it is this: the 54-year-old was booked under suspicion of "adding to or reducing his wager on a gambling game after the outcome was known," according to the Nevada Gaming Control Board. Is Oakley now gonna be banned from Las Vegas like he was Madison Square Garden in 2017?

W. Worst sports day of the year . It's official: today is the worst sports day on the 2018 calendar. Traditionally, the only two days of each year in which there is no major professional sporting (MLB, NBA, NHL, NFL) are the day before and the day after baseball's all-star break. Monday at least had the Home Run Derby, making today the absolute worst. And we don't even have the World Cup or Wimbledon!

X. Xander Bogaerts . Bogaerts homered in two straight games prior to the all-star break, has hit safely in 10 of his last 11, and owns four multi-hit performances during this stretch. Against Toronto this past Saturday, Boston's 25-year-old shortstop launched a walk-off grand slam in the bottom of the 10th inning to beat the Blue Jays 6-2. It was the franchise's first walk-off grand slam in 18 years.

Y. Yankees . The Yankees have Bogaerts and Boston to blame for their 4.5-game deficit in the American League East. New York is a solid 8-5 in its last 13 contests, but that won't get the job done when the Red Sox are 12-1 in the same span. "There's nothing we can do about it," manager Aaron Boone lamented. "Hopefully we get some cooperation standings-wise, but you'll drive yourself crazy in July trying to keep track of that." The Yankees and Astros are +200 co-favorites at XBet.ag to win the American League Pennant; Boston is +250.

Z. Zizic, Ante . The Cavaliers excused their Croatian center from Summer League duties so that he could fly home and watch the World Cup final in his native country. So the 21-year-old flew all the way home, away from the Cavs, to watch his soccer team do exactly what the Cavs generally do: lose in the finals.
Read more articles by Ricky Dimon