This Week in Sports Betting A-Z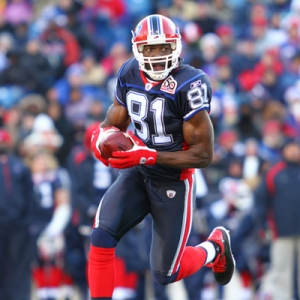 A. Andres Iniesta . Iniesta played his final match for FC Barcelona this past Sunday in a 1-0 victory over Real Sociedad at Camp Nou. The 33-year-old won 12 La Liga titles, four Champions League titles, and scored the game-winning goal for Spain in the 2010 World Cup final against the Netherlands. Spain is +650 at BookMaker to win the World Cup.

B. Bautista, Jose . The Braves signed Bautista; then he batted .143 in 12 games; then the Braves released him. They certainly didn't need him this past Sunday. Trailing Miami 9-4 going into the bottom of the ninth, Atlanta used a flurry of nothing more than walks and singles from just about everyone in the lineup to put up six runs-including five with two outs-and win 10-9.

C. CFL . Some would say that Johnny Manziel is biting the bullet and heading to the CFL after he signed with the Hamilton Tiger-Cats last week. Of course, when you consider the NFL team that drafted him, the CFL is a considerable upgrade!

D. Doncic, Luca . Doncic is apparently having second thoughts about entering the NBA Draft. Sure, playing for Sacramento would stink. But almost no teams at the top of any draft are going to be much better. Like, what team was Doncic expecting to finish second in the lottery?

E. Eastern Conference Finals . In the words of former Hawks' center Zaza Pachulia (back when his team, you know, actually required Game 7s): "We're going to Game 7, baby. Game 7. Game Seveeeeeeeeeeeeeeen." The Capitals halted a three-game losing streak to the Lightning by winning 3-0 at home on Monday, forcing a decider in Tampa Bay. Game 7 is on Wednesday; the Lightning are -140 favorites , per MyBookie.ag.

F. French Open . Is the French Open closed on the men's side? Maybe; maybe not. Rafael Nadal won his third clay-court tournament of the season on Sunday in Rome, but he lost a set 6-1 to Alexander Zverev in the final and also dropped a set against Fabio Fognini in the quarters. In other words, everyone else has a chance at Roland Garros-about as good of a chance as Lloyd Christmas had with Mary Swanson in "Dumb and Dumber." Nadal is a -225 favorite at Bovada Sportsbook .

G. Gleyber Torres . The Yankees' 21-year-old second baseman went deep twice on Monday has three home runs in the last three games (all wins). He is batting .321 with six homers and 18 RBIs in his rookie season.

H. Hard Knocks . The Browns are this year's featured team on "Hard Knocks"?!!?! That's the best you could do, HBO?

I. I'm the best . It remains to be seen how good these guys are at playing basketball in the NBA, but this draft class is certainly good at talking a big game. First, Michael Porter Jr.: "I know without a doubt that I'm the…I played against all these guys; they're all great players, but I'm the best player in this draft." A few days later, we got this from Trae Young: "I think I'm the best overall player in this draft. My main focus isn't necessarily to be the best player in this draft. My focus is to be the best player in the NBA."

J. J.J. Watt . The 2017 Sports Illustrated Sportsperson of the Year is still doing Sports Illustrated Sportsperson of the Year things. Watt recently visited survivors of the Santa Fe school shooting and has offered to pay for the victims' funerals.

K. Kyle Korver . LeBron James went off again to the tune of 44 points as Cleveland evened the Eastern Conference Finals against Boston at 2-2 with a 111-102 win on Monday. But it was Korver who played the primary supporting role. He went 4-for-4 from three-point range and finished with the second-most points on the team (14). 5Dimes Sportsbook has Game 5 as a push on Wednesday.

L. Lucas Glover . It took his wife going completely batshit crazy to remind everyone that Glover actually won a U.S. Open. Krista Glover allegedly attacked her husband and the golfer's mother after he played poorly-again-at THE PLAYERS Championship earlier this month. Fortunately for Glover, he doesn't have as far to fall following a domestic dispute as Tiger Woods.

M. Monken, Todd . The Buccaneers' offense stunk in 2017, and the coordinator has now explained why. They did so on purpose-or something. "We chose to suck," Monken said. "We made that decision as an offense, to play poorly." Well, that's a new one. Tampa Bay is +3000 at GT Bets to win the NFC Championship.

N. Not surprised . Former Yankees' first baseman Mark Teixeira said he was "not surprised" when ex-teammate Robinson Cano, now with Seattle, got suspended 80 games after testing positive for a banned substance last week. Shots fired!

O. Owens, Terrell . This is what T.O. had to say about Cowboys' head coach Jason Garrett in a recent radio interview: "When you really look at it, it doesn't make sense for Jason Garrett to continue to have his job. They are not really expanding or progressing even as a team under his coaching tenure there…. For me, it's mind-boggling…. I just don't understand why this guy still has a job." Well, he does have a point about progression (or lack thereof). In seven seasons under Garrett, Dallas has been better than 9-7 only twice and has won a grand total of one playoff game.

P. Preakness . Justify got the job done at the Preakness last weekend to add the second jewel to his haul after previously triumphing at the Kentucky Derby. XBet.ag has Justify at -125 to win the Belmont Stakes-and with it the Triple Crown.


Q. Quintana, Jose . Quintana was "pissed" after giving up six runs in 4.2 innings against the Braves last Monday as his ERA for the season ballooned to 5.23. But it's back under 5.00 with room to spare, because the Cubs' left-hander pitched seven innings of one-hit, shutout baseball in last Saturday's 10-0 rout of Cincinnati. Chicago (Chatwood) is a +102 home underdog against Cleveland (Bauer) on Tuesday, according to BookMaker.


R. Royal Wedding . It seems like last weekend's Royal Wedding has done only one thing: igniting the "______ is older than Katie Hopkins" craze on Twitter. Well, get this: Bartolo Colon is two years older than Katie Hopkins. And let's be honest; Big Sexy still looks great!

S. Svitolina, Elina . With Serena Williams sidelined, all kinds of women whom you've probably never heard of are winning huge titles. It was most recently Svitolina, who lifted the trophy in Rome. Bad news for the Ukrainian and everyone else: Serena has already been spotted practicing at Roland Garros.

T. Tua Tagovailoa . Tagovailoa said recently that he would have transferred from Alabama if he had not played in the National Championship game against Georgia. In other words, Nick Saban solved two problems by putting Tagovailoa in for the second half-not just that the Crimson Tide were getting worked.

U. Unconscious . That's what Stephen Curry was in the third quarter on Sunday. Curry went for a total of 34 points in the first two contests of the Western Conference Finals. He scored more than that in Game 3 alone. The two-time NBA MVP went 7-for-7 in the third quarter, pouring in 18 of his game-high 35 points as Golden State humiliated the Rockets 126-85. In fact, Curry was so good that he actually said a swear word in celebration ("this is my bleepin' house!"). The horror! His mom was legitimately not happy. The Warriors are -9 home favorites in Game 4 on Tuesday, as indicated by Bovada Sportsbook.

V. Vegas Golden Knights . The Winnipeg Jets/Arizona Coyotes franchise has played 38 seasons in the NHL and has never been to the Stanley Cup Finals. The Atlanta Thrashers/Winnipeg Jets franchise has played 17 seasons and has never been to the Stanley Cup Finals. Vegas has done it in its first season. Yes, the expansion Golden Knights are through to the finals after beating Winnipeg 4-1. After dropping Game 1, Vegas won four in a row-winning the clincher 2-1 this past Sunday.

W. Wise, Aaron . Last week's AT&T Byron Nelson already had a bad field to begin with. Then guys like Jordan Spieth, Adam Scott, Sergio Garcia, and Matt Kuchar never contended, making the leaderboard even worse. But Wise isn't complaining. Tied for the lead going into the final round, the 21-year-old American-who looks even younger-played the first 10 holes on Sunday in 5-under par and coasted to a three-shot victory at 23-under. Spieth is a +900 favorite at MyBookie.ag to win this week's Fort Worth Invitational.

X. Xander Bogaerts . What's faster than Jimmy John's? Buck Showalter pulling a pitcher, of course. After Kevin Gausman gave up a home run to Bogaerts in the fifth inning of last Thursday's game between Baltimore and Boston, the Orioles' manager actually crossed the third base line on his way to the mound just as Bogaerts was rounding third. Showalter couldn't wait to get Gausman out of there, but it was already too late. The Red Sox, who led 6-0 at the time, won 6-2.

Y. Yanny . Yanny or Laurel? That has been the world's all-important question of late. Those who hear Laurel also probably picked the Pelicans to beat the Warriors.

Z. Zero . That's how many games the Nationals completed from last Monday through Friday. That's right; in the span of five days they completed zero games. Washington enjoyed an off day to start the week, had Tuesday's game suspended by rain, saw Wednesday's contest get postponed, got another off day on Thursday, and sat through yet another rainout on Friday.
Read more articles by Ricky Dimon