Sports Betting Futures Odds: October is Here-So is Postseason Baseball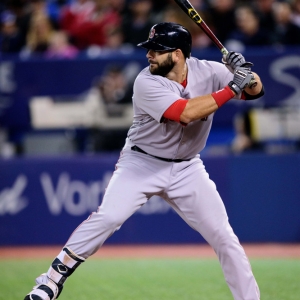 October did not waste any time welcoming the start of postseason play, as two divisions were decided by one-game playoffs on Monday. Milwaukee went into Chicago and beat the Cubs to win the National League Central, while the Dodgers took care of business against Colorado in the NL West. Now it is officially playoff time, while in the NHL things are just getting started.

Odds provided by Bovada Sportsbook unless otherwise indicated.

World Series

Boston Red Sox (+295) - The playoff bracket is set and the festivities will get underway with the wild-card games on Tuesday and Wednesday. Boston is the best team in baseball (108-54 regular-season record), but it may have to face AL East rival New York right off the bat and the entire American League is loaded.

Houston Astros (+325) - Houston has no problems, as the defending World Series champion is once again a well-oiled machine and coming off a 103-win regular season. Those 103 wins are even more than what they racked up en route to last year's title (101). The division series between the Astros and Indians should be a cracker.

Los Angeles Dodgers (+600) - Los Angeles avoided the dreaded wild-card game by beating the Rockies 5-2 on Monday. Yasiel Puig said afterward that his team is not only going back to the World Series but also winning it this time around. He may be right, because the Dodgers have all the tools with both hitting and pitching.

Cleveland Indians (+900) - This franchise's drought extends back to 1948, with four World Series losses since then (including in 1995, 1997, and to the Cubs in 2016). After blowing a 3-1 lead over the Cubs two years ago, they were up 2-0 in last season's division series against the Yankees before once again imploding.

Stanley Cup

Toronto Maple Leafs (+700) - The NHL regular season gets underway on Wednesday, when Toronto opens its campaign as the Stanley Cup favorite. In 2017-18 the Maple Leafs tied for third in the East with 105 points before falling to Boston in seven games during first-round action. Auston Matthews had 63 points in 62 games last season.

Winnipeg Jets (+850) - The Jets made their breakthrough last season, finishing second in the West-and second in the entire league-for its second playoff berth since moving back to Winnipeg in 2011-12. They advanced two rounds in the postseason before succumbing to Las Vegas. Winnipeg is loaded with youth and talent.

Tampa Bay Lightning (+850) - No team has been more consistent in both the regular season and the playoffs than Tampa Bay over the past four years. The Lightning have reached the conference finals three times during this stretch and won it all in 2014-15. Nikita Kucherov has improved from 66 points in 2015-16, to 85, and then to 100.

Washington Capitals (+1100) - Normally the Capitals dominate the regular season and then choke in the playoffs. In 2017-18, it was the opposite. Washington accrued a decent 105 points (tied for third in the Eastern Conference) before capturing the Stanley Cup. Defending Western Conference champion Las Vegas is also +1100.

AFC North (MyBookie.ag)

Baltimore Ravens (+150) - The Ravens perhaps altered the course of the AFC North this season with a huge road win over Pittsburgh in Week 4. Baltimore's 26-14 victory leaves it tied atop the division with Cincinnati. Head coach John Harbaugh's team has allowed a grand total of 31 points in its three wins.

Cincinnati Bengals (+180) - Cincinnati kept pace with Baltimore thanks to a road win of its own, outlasting Atlanta in a 37-36 thriller last Sunday. The Bengals and Steelers have shared the last five division crows, with the former getting it done in 2013 and 2015. A.J. Green has five touchdowns through four games.

Pittsburgh Steelers (+240) - The Steelers' quest for a third straight AFC North title is off to a tumultuous start, with Le'Veon Bell holding out and Antonio Brown griping. Ben Roethlisberger is not getting much help from the running game or the defense, which is part of the reason why Pittsburgh is a mere 1-2-1.

Cleveland Brown (+1800) - These are not last year's Browns, as +1800 odds are not overly long by their recent standards. With No. 1 Baker Mayfield running the show at quarterback, Cleveland already has a win-and even a tie, too. Victory No. 2 almost came last Sunday but the visitors ended up losing to Oakland 45-42.

Nobel Peace Prize

Kim Jong-Un and Moon Jae-In (+500) - The 2018 Nobel Peace Prize will be awarded on Friday. The North Korean leader and President of South Korea are the favorites, as they have attempted to improve relations between their respective countries with a series of meetings. A historic summit in Pyongyang took place two weeks ago.

Donald Trump (+600) - Trump's nomination, submitted by his biggest Republican supporters in the House of Representatives for "his tireless work to bring peace to our world," is also related to North Korea. Trump and Kim Jong-Un had a historic meeting this summer in Singapore and a second one is expected in the near future.

Carles Puigdemont (+650) - There are, in fact, contenders for the peace prize outside the scope of Korea. Puigdemont is a Spanish politician and journalist who is the President of Catalonia, a region in northeastern Spain with Barcelona as its capital. He is leading the charge for Catalan independence from Spain.

United Nations High Commissioner for Refugees (+750) - Per its website, the UNHCR is "a global organization dedicated to saving lives, protecting rights and building a better future for refugees, forcibly displaced communities and stateless people." It is currently helping families in Syria as the conflict in that country escalates.
Read more articles by Ricky Dimon