Sports Betting Futures Odds: Johnson Warms Up for U.S. Open with Win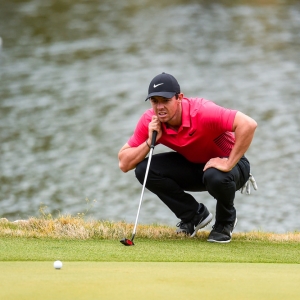 The season's second tennis major has come and gone, with Rafael Nadal and Simona Halep triumphing at the French Open. Now it is time for golf's second go-around in 2018, as Tiger Woods and others descend on Shinnecock Hills in New York. In even bigger news, the World Cup begins this week in Russia.

All odds provided by Bovada Sportsbook .

U.S. Open

Dustin Johnson (+1100) - Johnson had three straight top-four finishes at the U.S. Open (including his first major in 2016) before missing the cut last year. There is every reason to think the good Johnson will be back for this one. He has not finished outside the top 17 in 10 events this season, and he won the St. Jude Classic last week.

Rory McIlroy (+1200) - McIlroy has placed in the top eight at three of his last four tournaments, including a triumph at Bay Hill and a T5 showing at the Masters. The world No. 6 from Northern Ireland is a four-time major champion, but he has not won one since 2014 and his first and only U.S. Open victory came back in 2011.

Jordan Spieth (+1400) - In five appearances since the Masters, Spieth has not finished in the top 20. Still, there is no other player who peaks at the four majors like this guy. The 24-year-old American owns eight top-four finishes at the four big ones dating back to 2014, including three titles (one at the 2015 U.S. Open at Chambers Bay).

Jason Day (+1400) - Thank goodness Day has one major (2015 PGA); otherwise he would be by far the best player without such a title. He has a whopping 14 top-10 performances at golf's four biggest events, including five at the U.S. Open. The world No. 8 also won last month in Charlotte. Justin Thomas and Justin Rose are +1400, too.

2018-19 NBA Championship

Golden State Warriors (+125) - The Warriors have won three of the past four NBA titles, and there is no reason to think they are slowing down regardless of where LeBron James goes. Kevin Durant is returning, and this team will remain the most talented in the business with Durant, Stephen Curry, Klay Thompson, and Draymond Green.

Houston Rockets (+400) - Houston blew away Golden State (58-24) in the regular season with a 65-17 record before taking a 3-2 lead in the Western Conference Finals. But the Rockets could not finish off Durant, Curry, Thompson, and company. Could they do it 2018-19? If Chris Paul can stay healthy, they will have a chance to dethrone GSW.

Philadelphia 76ers (+450) - The 76ers may be in the mix for LeBron. Even if that does not come to fruition, they should continue to improve. Joel Embiid and Ben Simmons lead a young nucleus that would be even better if 2017 No. 1 overall pick Markelle Fultz manages to emerge. The resignation of GM Bryan Colangelo, though, is concerning.

Boston Celtics (+600) - How promising is the Celtics' future? Well, they came within one win of reaching the NBA Finals, and they made their entire playoff run without Kyrie Irving and Gordon Hayward. They are young, as well. As for Lakers, amidst speculation that they are front-runners for LeBron, they are +1200 fifth choices.

2018-19 Stanley Cup

Tampa Bay Lightning (+900) - The Lightning are looking for their first title since 2003-04 and their first Stanley Cup Finals appearance since 2014-15. They have lost in a Game 7 of the Eastern Conference Finals in two of the last three seasons, including just recently against eventual champion Washington.

Vegas Golden Knights (+1000) - In their expansion year in the NHL, the Golden Knights went all the way to the Stanley Cup Finals before succumbing to the Capitals in five games. It's safe to say Vegas is no longer the longest title shot heading into a season. Instead, it is among the second favorites behind Tampa Bay.

Winnipeg Jets (+1000) - In its first six seasons since relocating from Atlanta, Winnipeg did not win a single playoff game. It all turned around in 2017-18, when the Jets finished with the second-most points in the NHL and advanced two rounds before losing to Vegas in the Western Conference Finals.

Toronto Maple Leafs (+1000) - Winnipeg boasts one of the game's brightest young stars in Patrik Laine, while Toronto can counter with Auston Matthews. The Maple Leafs tied Washington for the third-most points in the Eastern Conference but exited in round one against the Bruins in seven games. Boston is also +1000.

World Cup Group D

Argentina (-165) - The World Cup begins on Thursday, and Group D could be one of the most entertaining as it looks like the deepest from one through four. With Lionel Messi back on board, Argentina should have a slight edge. Messi said he was done with the national team following a runner-up finish in 2014, but obviously that did not happen.

Croatia (+225) - Croatia also qualified for the World Cup in 2014 but got bounced out in the group stage, starting with a 3-1 loss to host Brazil in the tournament opener. The Croats then beat Cameroon 4-0 before falling 3-1 in a win-or-go-home match against Mexico. They finished a surprising third overall in the 1998 World Cup.

Nigeria (+1100) - According to the FIFA rankings, Nigeria is the underdog of this foursome at 48th. But the Super Eagles are coming off just their third-ever advancement out of a World Cup group stage (first since 1998). In 2014 they beat Bosnia and Herzegovina, drew with Iran, and lost to Argentina before falling to France 2-0.

Iceland (+1200) - Iceland was the Cinderella story of Euro 2016, qualifying for a major tournament for the first time in its national team history. It drew with Portugal and Hungary before punching its ticket to the round of 16 with a defeat of Austria. Iceland then stunned England to reach the quarters before succumbing 5-2 against France.


Read more articles by Ricky Dimon