This Week in Sports Betting, A-Z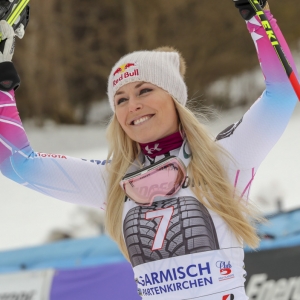 A. Arbitration . The difference between $3.5 million and $3.25 million isn't huge, but you still never want to be the guy who loses the first arbitration case of Major League Baseball's offseason. That's what happened to Michael A. Taylor, who lost his case to the Nationals last week. And that may be the only thing the Nationals win this offseason.

B. Ban . Kelly Bryant probably wants to about-face as fast as whoever made the decision to make Maroon 5 the Super Bowl halftime headliner instead of Big Boi. Bryant transferred to Missouri this past fall, but the Tigers just got banned from postseason play for the 2019 season due to academic misconduct. Instead of bothering with the process and going back in the transfer portal, however, Bryant says he is staying put.

C. Chandler, Wilson . The 76ers have confirmed that Chandler will be sidelined for at least two weeks, putting him out through the all-star break. Of course, that won't matter much now. Philadelphia promptly traded for Tobias Harris on Wednesday and now features a starting five of Harris, Ben Simmons, J.J. Redick, Jimmy Butler, and Joel Embiid. That's about as impressive as the cast of Space Cowboys…and we all saw how that turned out! The Sixers are +360 at Bovada Sportsbook to win the Eastern Conference.

D. David Perron . An upper-body injury to the Blues' defenseman has not come at the right time. Perron was in the midst a career-high 13-game point streak that included six goals and 12 assists before going down. Still, St. Louis is 4-1-0 in his absence with victories over Ottawa, Anaheim, Columbus, and Florida. Ottawa is a +250 underdog at Toronto on Wednesday, per MyBookie.ag.

E. El Clasico . Lionel Messi briefly exited FC Barcelona's 2-2 draw against Valencia last weekend with an apparent thigh injury. He returned each time after getting treatment on multiple occasions and managed to finish the match. He was a game-time decision for the latest chapter of El Clasico against Real Madrid.

F. Fowler, Rickie . Fowler temporarily left the door wide open for guys like Justin Thomas, Matt Kuchar, and Branden Grace during the final round of last week's Waste Management Phoenix Open. But he recovered from being 5-over through 12 holes to birdie 15 and 17 while holding off Grace by two shots. Kuchar is +2000 at BetOnline Sportsbook to win this week's AT&T Pebble Beach Pro-Am; Dustin Johnson is a +500 favorite.

G. Garcia, Sergio . Garcia channeled his inner Happy Gilmore at last week's tournament in Saudi Arabia. During the second round on Friday he went crazy after failing to get out of a bunker and on Saturday he apologized for damaging "a couple" of greens. Well, a couple turned out to be five! At that point the 2017 Masters champion was disqualified from the event.

H. Harden, James . No matter that Kobe Bryant says Harden's hot streak isn't "championship" basketball. It's obvious to everyone that the Rockets aren't a championship team this season. Still, Harden is balling. He extended his streak of 30-point games to 27 during Monday's win over Phoenix. Only Wilt Chamberlain has two such longer streaks. 5Dimes Sportsbook has Houston as a -3 favorite at Sacramento on Wednesday.

I. Injury . Neymar partied with Kylian Mbappe in Paris for his 27th birthday on Tuesday. That's good company. His crutches aren't good company. Neymar suffered a foot injury last week and he is expected to miss both legs of Paris Saint-Germain's Champions League showdown against Manchester United.
J. James, LeBron . LeBron's real team may stink, but perhaps he can draft a good one for the All-Star Game. As the leading vote-getter, the 34-year-old has the first pick on Thursday night while Giannis Antetokounmpo goes second. BookMaker has LeBron at -300 to select former Cleveland teammate Kyrie Irving.

K. Kristaps Porzingis . By teaming up Porzingis with Luka Doncic, the Mavericks have NBA fans tipping them as the greatest European team in history. But let's just tell it how it is: they may be the greatest white team in history.

L. LIII . In the lowest-scoring Super Bowl ever, New England beat the Rams 13-3 on Sunday night in Atlanta. That's right; 16 total points were scored in a thoroughly boring contest during which a grand total of one play was run inside the red zone (a Sony Michel touchdown).

M. Mahomes, Patrick . Mahomes may have had designs of being Super Bowl MVP this season. He at least would have played in the game if not for Dee Ford's lineup in the neutral zone. For now, though, Mahomes will settle for being named NFL MVP last weekend.

N. N.C. State . N.C. State barely scored more than Colton from The Bachelor when it took the floor against Virginia Tech last weekend. The Wolfpack finished with a hard-to-believe total of 24 points, losing to the Hokies 47-24. N.C. State, which fell to North Carolina on Tuesday, has now lost three in a row since beating Clemson on Jan. 26. Clemson is a -3.5 favorite at Georgia Tech on Wednesday, according to Bovada Sportsbook.

O. Out . Michigan State's Joshua Langford is out for the season with a stress fracture in his left foot. The junior guard has missed the past nine games but had been rehabbing and hoping to return. "I'm not gonna say I'm not a human being, like I don't get upset, like I don't want to play," Langford explained. "I've cried about this. I've been sad about this. But at the end of the day I understand this is all is gonna work together for my good if I stay positive and don't look at what is, just look at what can be." Adding insult to injury, the Spartans have lost three straight at the hands of Purdue, Indiana, and Illinois.

P. Punxsutawney Phil . The groundhog did not see his shadow last week, thus predicting an early spring. And with that, he just jumped Phil Mickelson in my "Phil" rankings. But he better be right, otherwise he's moving back down!


Q. Quenneville, John . It hasn't been the best of seasons for the Quenneville family. Joel was fired as head coach of the Blackhawks in November and John (Joel's first cousin once removed) was demoted from the Devils to Birmingham of the AHL in January. Welp.
R. Riley, Lincoln . Riley agreed to an extension that will keep him as Oklahoma's head coach through 2023. That means at least five more years of losing in the College Football Playoff!

S. San Antonio Spurs . The Spurs' annual Rodeo Road Trip has come at a good time. No, not because they were losing a lot at home or anything; because bats had infested the AT&T Center and twice delayed games in the past week. San Antonio is one chapter into a seven-game trek as the stock show and rodeo has kicked the team to the curb. The Spurs are +15 underdogs at Golden State on Wednesday, as indicated by BetOnline Sportsbook.

T. Transfer . In a move that might give other Major League Soccer clubs at least some semblance of a chance in 2019, Atlanta United transferred Miguel Almiron to Newcastle of the English Premier League last week. It was reportedly for a MLS record $27 million. GT Bets has Newcastle as a +400 underdog against Wolverhampton next Monday.

U. Usain Bolt . During pre-Super Bowl festivities in Atlanta, Bolt casually tied the all-time NFL Combine record with a 4.22-second performance in the 40-yard dash. He's still got it!

V. Vonn, Lindsey . Expect Vonn to be present at a lot more Predators games to watch P.K. Subban. The 34-year-old has announced that she will retire after Sunday's downhill event at the World Championships in Sweden.

W. Wade, Dwyane . NBA commissioner Adam Silver recently added Wade and Dirk Nowitzki as special exemptions into the All-Star Game. What about Vince Carter?!?! Maybe even Bill Walton while we're at it? Or even Bill Russell?

X. Xander Bogaerts . Bogaerts avoided arbitration by signing a one-year, $12 million extension with Boston last month. He will bet on himself for a big 2019 in hopes of getting a huge payday next offseason. The Red Sox, Yankees, and Astros are +600 co-favorites at XBet.ag to win the World Series.

Y. Youth movement . Fortunately for 35-year-old Zac Taylor, the Bengals unofficially hired him as their new head coach prior to the Super Bowl. It became official with the former Rams quarterbacks coach on Monday. Will this new wave of young, offensive-minded head coaches work out for Cincinnati? Well, here's predicting Taylor will win at least as many playoff games as Marvin Lewis!

Z. Zero . That's the number of plays L.A. ran inside the red zone during Super Bowl LIII; you can't make this stuff up, folks. "I just never enabled us to get into a rhythm offensively," head coach Sean McVay admitted. "They did a good job, and it seemed that anytime we got a little bit of a positive play then we'd end up having a penalty or move ourselves back…. Credit to them, they did a good job, and I certainly didn't do enough for us." MyBookie.ag has New England as a +650 favorite to win Super Bowl LIV; the Rams are a +700 second choice.
Read more articles by Ricky Dimon