Sports Betting Futures Odds: Astros and Dodgers Favored Following Trade Deadline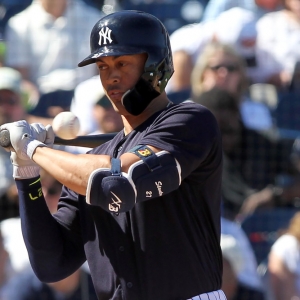 The trade deadline has come and gone as Major League Baseball heads into its home stretch in 2019. Basketball and football are also making headlines, with their seasons on the horizon. Meanwhile, the final month of the golf year is underway. Here are some of the futures odds the sportsbooks have on offer the second week of August.

World Series

Houston Astros (+300) - No team made a bigger and more unexpected move at last week's trade deadline than Houston, which landed ace Zack Greinke from Arizona in the final hour. That gives the Astros a top of the rotation featuring Greinke, Justin Verlander, and Gerrit Cole.

Los Angeles Dodgers (+300) - The Dodgers did not do much at the deadline, but they didn't have to. Los Angeles owns the best record in baseball as of Wednesday afternoon at 76-40. It leads the NL West by a ridiculous 18 games and is 8.5 games clear of Atlanta for the top spot in the National League.

New York Yankees (+350) - Like the Dodgers, the Yankees are proven postseason winners who currently boast a nice mix of veterans and youngsters. Their 2019 recipe has worked so far to the tune of a 74-39 record, good for a nine-game advantage over Tampa Bay in the American League East.

Atlanta Braves (+1200) - There are the Astros, Dodgers, and Yankees, and then there is everyone else. Atlanta may be the best of the rest, but its relievers acquired at last week's deadline are off to a brutal start with their new team. The Cubs and Twins are +1400 fifth choices.

NFL Week 1

Chiefs (-3.5) at Jaguars - The Chiefs arguably should have made it to the Super Bowl last season. They did not, but reigning NFL MVP Patrick Mahomes is back to lead another effort. Of course, he will be without running back Kareem Hunt. Can Jacksonville's defense contain Kansas City's speed?

Titans (+5.5) at Browns - Perhaps no team will have more eyes on it in the early stages of the 2019 campaign than Cleveland. The Browns' offseason was like a real-life version of "Draft Day." Expectations are finally high, so the pressure will be on when they host Tennessee in Week 1.

Rams (-3) at Panthers - A matchup between two playoff hopefuls could be one of the opening week's best. Los Angeles once again looks like a Super Bowl contender, while Carolina has plenty of talent but remains in a tough NFC South along with New Orleans and Atlanta.

Texans (+7) at Saints - Speaking of the NFC South, New Orleans quarterback Drew Brees appears to be cut from the same cloth as Tom Brady. Both are ageless wonders. This showdown against Houston may come down to J.J. Watt's pressure--or lack thereof--on Brees.

NBA MVP

Giannis Antetokounmpo (+300) - Has there ever been a more entertaining offseason in the NBA? The result should be an enthralling 2019-20 campaign in which Antetokounmpo has every reason to repeat as MVP. Most of the league's best players have a superstar sidekick, but the Greek Freak does not.

Stephen Curry (+500) - For the first time in a while, Golden State is not the odds-on title favorite. With Kevin Durant gone and Klay Thompson hurt, this is without question Curry's team. Draymond Green is still around, and D'Angelo Russell is now on board, but Curry can still go crazy if he wants.

James Harden (+700) - One of the best dynamic duos in the association is Harden and Russell Westbrook. The latter arrived in Houston this summer following a blockbuster trade between the Rockets and Thunder. That should lead to more wins, but Harden's statistics could take a hit.

Kawhi Leonard (+800) - The Clippers will counter Harden and Westbrook with Leonard and Paul George. Leonard may be the best player in the NBA, but he will have to share some spoils in L.A. Lakers teammates LeBron James (+900) and Anthony Davis (+1000) are the fifth and sixth choices, respectively.

The Northern Trust

Brooks Koepka (+800) - A month earlier than usual so as to not conflict with the NFL, the FedEx Cup Playoffs are getting underway this week in New Jersey. Koepka may be at his absolute best at majors, but he showed he means business any and every week when he triumphed at the St. Jude Invitational two weeks ago.

Rory McIlroy (+1100) - Koepka leads the FedEx Cup standings going into the playoffs and right behind him in the No. 2 spot is McIlroy. The 30-year-old Northern Irishman struggled at home during the British Open, but he bounced back with a fourth-place finish at the St. Jude Invitational.

Jon Rahm (+1400) - At 24-years-old, Rahm is still somewhat inexperienced. But the Spaniard plays frequently enough on the PGA Tour and comes in at 10th in the FedEx Cup standings. Rahm's last three results are third at the U.S. Open, 11th at the British, and seventh at St. Jude.

Dustin Johnson (+1600) - While McIlroy lifted the FedEx Cup in 2016, Johnson, Koepka, and Rahm are all looking for their first such success. Johnson, who has had plenty of chances before in this competition, is a two-time champion of The Northern Trust. Tiger Woods is +2200.
Read more articles by Ricky Dimon