Sports Betting Futures Odds: Eight Teams Left in Super Bowl Mix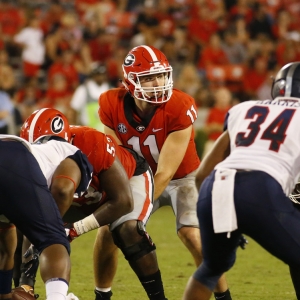 The college football season has come and gone, but the NFL playoffs are still going strong in the stretch run to the Super Bowl. With divisional-round action on the horizon, all four bye recipients begin their postseason campaigns this weekend. Meanwhile, it's also a great time to be a fan of the country-club sports-tennis and golf.

All odds provided by MyBookie.ag .

AFC

Kansas City Chiefs (+130) - While the Eagles and Cowboys are both at least +750 to win the NFC, no one has worse than +650 odds (Indianapolis) in the AFC. Kansas City is a slight favorite as the beneficiary of home-field advantage throughout. But it is facing a Colts team that is 10-1 in its last 11 outings.

New England Patriots (+190) - Surprisingly, the Patriots have lost five games. Even more surprisingly, all five of their regular-season losses came at the hands of opponents that did not even make the playoffs. New England at least managed to snag a first-round bye, but it is looking more vulnerable than usual.

Los Angeles Chargers (+500) - Neither the Colts nor the Chargers appear to be a desirable opponent at the moment. Los Angeles is 12-2 in its last 14 games after avenging a Week 16 home loss to Baltimore by beating the Ravens 23-17 this past Sunday. Is it finally Philip Rivers' time in the postseason?

Indianapolis Colts (+650) - Break up the Colts! Andrew Luck and company have won 10 of their last 11 contests, including last week's routine 21-7 wild-card victory at Houston. Luck was the NFL's least-sacked starting quarterback in the regular season, which could be a real factor in their favor against the Chiefs.

2019-20 National Championship

Clemson (+400) - The Tigers winning the National Championship over Alabama was not a complete shock (they were +5.5 underdogs), but a 44-16 rout was obviously a stunner. Trevor Lawrence is only a freshman, which means he has at least two more seasons at the Clemson helm.

Alabama (+500) - Head coach Nick Saban and company will have a long offseason to sit around and lick their wounds. Well, Saban won't be sitting around; he'll be recruiting. The Crimson Tide once again have the top-rated class coming in-and they also have Tua Tagovailoa.

Georgia (+700) - The three best teams in the nation this season (arguable following Georgia's listless Sugar Bowl performance against Texas) are all brining back high-profile starting quarterbacks. It's Jake Fromm for the Bulldogs, who lose a lot but will undoubtedly reload.

Ohio State (+1000) - One of Georgia's losses was Justin Fields, who will be in the mix to take over as Ohio State's quarterback if he is granted immediate eligibility. Ryan Day, meanwhile, takes over from Urban Meyer. Notre Dame, Oklahoma, Oregon, Texas, and Washington are also +1000 fourth choices.

Sony Open

Justin Thomas (+700) - The PGA Tour's season-opening Hawaiian swing continues this week in Honolulu, where Thomas is favored to triumph for a second time. Back up to No. 1 in the world, Thomas won by seven strokes in 2017 before placing T14 last year. He is coming off a T3 showing this past week in Kapalua.

Bryson DeChambeau (+1000) - DeChambeau turned in a stellar 2018 campaign in which he was No. 1 in the FedEx Cup standings going into the TOUR Championship. The 25-year-old American also contended in Kapalua, opening with rounds of 69 and 68 before stumbling just a bit en route to a T7 finish.

Jordan Spieth (+1400) - What happened to Spieth in 2018? It wasn't a terrible year by most players' standards, but for the three-time major champion a fall to 17 th in the world rankings was alarming. He did not play in Kapalua, so Spieth's form remains a question mark heading into the Sony.

Gary Woodland (+1400) - Woodland led last week by three shots going into the final round and fired a 5-under 68. He didn't lose the tournament; Xander Schauffele simply won it with a ridiculous 11-under 62. Woodland also has to like his chances this week because his two most recent Sony Open results are T6 and T7.

Australian Open (men's)

Novak Djokovic (+125) - Djokovic has failed to win his last three tournaments (this past fall in Paris and London plus last week in Doha)-a relative slump by his standards. Still, the world No. 1 has been by far the best player in tennis dating back to last June and he is already a six-time champion of the Aussie Open.

Roger Federer (+500) - There's Djokovic, and then there's everyone else. But Federer may be the best of the rest; not only is he the two-time defending champion Down Under, but the 37-year-old Swiss is also coming off a 2018 campaign in which he went 48-10 and reached at least the semis in his last four tournaments.

Rafael Nadal (+550) - Other than Nadal being ranked No. 2 in the world and guaranteed to be on the opposite side of the draw from Djokovic, there is not a whole lot to like about his chances. The Spaniard has dealt with recent hip, thigh, and ankle injuries and a hard-court surface certainly does not help.

Alexander Zverev (+900) - Given that Zverev is also dealing with an injury of his own (hamstring), this could very well turn into a two-man race between Djokovic and Federer. If he turns out to be 100 percent, though, Zverev cannot be discounted. The fourth-ranked German won the prestigious year-end championship last fall.
Read more articles by Ricky Dimon