Your Best Source for Sports Picks and Predictions is Now Available - A Note From Doc's Sports Management
by Wade Allen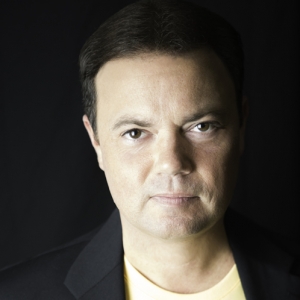 Over the years our team of expert informers has grown from a handful of highly placed friends to one of the best connected insider networks of sports handicappers in the world. We have 10 exclusive handicappers who sell their picks on our Web site. Each handicapper can be found in "Expert Handicappers" section on the top navigation. These handicappers have proven themselves to be some of the best in the business and that's why they are here, and excluive to our service. We provide picks and service to more clients than any other handicapping service so with that in mind it should be no surpise that every handicapper wants to be a part of our team. We are fortunate in that we can be very selective with the handicappers we bring on board which in turn, is in the very best interest of our clients.
Whether you choose to sign up with Doc's Sports or one of our other recommended handicappers, all packages are guaranteed to show you a profit or we'll extend your service and work for free until we do so.
Our company opened for business back in 1971. We were only one of a small number of sports handicapping services in existence at that time, and most of those have now fallen by the wayside. When you have been in the sports handicapping industry for more than 40 years, you definitely see some major changes.

It seems each season there are more and more hustlers and high-pressure salespeople trying to make that fast buck. These people know very little about handicapping and what it takes to become a winner. They are, however, skilled at marketing and telling the unfortunate caller what they think they want to hear. Many make ridiculous claims of winning 80 and 90 percent every weekend. They have "Locks," "3-0 Guarantees," "Can't Lose Games," or "Fixed Games." What they fail to recognize is that in most cases the readers are more intelligent than they give them credit for. The Internet has made it even more of a problem. It has provided an easy way for almost anyone to build an 'image' basically overnight and call themselves a handicapping expert.

So how can one distinguish between one of these con artists and a reputable handicapping service? It's been our experience that there are other good handicapping services out there, but here are some things to look out for: be careful of services that have you call them for free picks and then immediately want your phone number to call you back. One of their high-pressure salesmen will call you back, tell you how their system really works, and believe me there is nothing 'Free' about it. These services typically charge you a percentage of your winnings. Since they have so many callers, they will give out different games to different callers, guaranteeing themselves a percentage of someone's winnings. They don't have just one set of picks. The winners are happy and ready to pay for next week's picks, and you can bet your winnings the price of these picks will go up. The losers will get a call back from another service, most often the same service, using a different name, promising a great week, and the system starts all over again.

One of the tactics that has irritated us the most is a service offering different levels of picks. For example, Diamond, Gold, and Silver packages, based on the idea that the more you pay, the better the picks will be. The question that always remains is "Why wouldn't you give everyone your best picks?" Why give out the lower level of picks at all? The answer is obvious. To give out more expensive picks to those who can afford it and less expensive picks to those who can't. In reality the outcome of the selections has nothing to do with the price that is charged and whichever group happens to be winning will be the one heavily promoted. Through it all the end result is obvious. These services do not have your best interest in mind. At Doc's® we have only one set of picks for one fair price, no matter what kind of player you are. This has been our policy for the past 40 years and will continue as long as we are in business.

We are proud to be recognized as one of the leaders and most trusted names in this industry. We have built this reputation with honesty and hard work and we will always continue to tell it like it is. It's very important that whether you use our service, another service, or handicap on your own, always remember: sports betting is a marathon, not a sprint. The same principle that applies to any business, also applies to betting sports and in our 40+ years of experience we can only guarantee the following four statements. There are no 'get-rich-quick' schemes. There are no 'Locks.' Any game can and will lose in almost unimaginable ways. And, you will unfortunately have your losing days.

The bottom line is to win more than you lose, and that is what has kept us in business for 40+ years. During that time, our plays have always been anchored with picks coming out of the Big Ten Conference. Over the years we have built a vast network of scouts and key personnel in every school and they supply us with valuable information, which has paid off. Our Top Game of the Week is a MUST for any type of player and you can expect to win 65% of our top rated plays (5 units or higher)

Winning is what it's all about. With hard work, discipline, money management, and of course some luck, sports betting can be an exciting and profitable form of entertainment. Since almost every state has some form of legalized gambling, whether its lottery, casinos, horse or dog racing, it should also be noted that sports betting is one form of wagering where the player can actually beat the house over the long run.

Remember, never bet beyond your means. Be patient and above all have some fun and enjoy it. If you can't afford to ever lose - don't gamble. If a long term winning relationship is what you are looking for, we will be happy to work with you in any capacity we can.

It's hard to believe that our company first open in 1971. We have been some of the luckiest individuals in the world, being able to do something we truly enjoy. We value our customers highly and as always welcome your comments. We will do whatever it takes to make this season a successful one and hope you will join us. Call 1-866-238-6696 for more information on any of our services.
Warm Regards,

Wade
GM
Important!
Be sure to also view these other informative pages which will give you more information about our service and commitment to serving you.
---
If you are not ready to sign up for a membership check out our daily free picks for every game and every sport that include the following:
Free NFL Picks
Free College Football Picks
Free NBA Picks
Free College Basketball Picks
Free MLB Picks
Free NHL Picks
All Free Sports Picks