2011 ACC Basketball Predictions and Futures Odds
by Robert Ferringo - 11/3/2011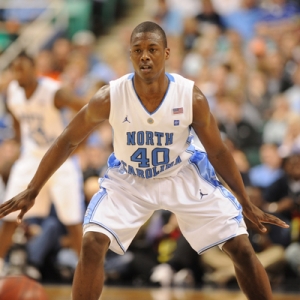 I don't know if I can sugar coat this: the ACC sucks this year.
Yes, North Carolina starts the year as the prohibitive favorite to win the national title. And Duke is, well, Duke.
But the ACC has been slowly trending downward over the past six years, as their 32 NCAA Tournament bids during that stretch – including some of the most questionable bids and seeds in that period – puts them as the No. 4 conference in the land. The ACC sent just four teams dancing last year, and according to several ratings services they were the consensus No. 4 conference in the country.
The sad truth is that the two teams at the top of the totem pole, Duke and UNC, have been masking the massive issues beneath the surface with the ACC as a whole. And the reality is that this group just isn't as good as fans, the bobblehead media, and people who bet on college basketball have thought over the last several seasons.
And it could be even worse this year. Excluding North Carolina, only 27 of 55 combined starters return for the other 11 ACC teams. There are four new coaches entering the league this year to go with three other coaches starting their second year. That means that seven of the 12 guys working the bench in this league have been at their schools for less than 18 months.
Granted, the talent level in college basketball is going to be down across the board this year. But things are rocky in the ACC.
Below are the rest of my 2011-12 ACC basketball predictions to help you with your college basketball picks, with odds to win the league title in parentheses:
The Favorite: North Carolina (-175)
The college basketball National Championship is once again Carolina's to lose. They welcome back all five starters from an Elite Eight team (No. 2 seed) that finished last year inside the Top 10.
Carolina's primary strength is its incredible size, with a frontcourt that goes 6-feet-8 (Harrison Barnes), 6-10 (John Henson) and 7-0 (Tyler Zeller) with three future NBA players.
Barnes is one of the best players in the country and is capable of dominating all by himself.
The Heels hit the jets last year once Kendall Marshall took over at the point guard slot and the steady distributor will once again be at the wheel. As long as he does his only job – find the open All-American – and if this team can find consistent outside shooting they have the inside track to another national title.
The Heels aren't a "lock" for anything. But they are the country's rightful No. 1 team and they should overwhelm the feeble ACC.
The Challenger: Duke (+250)
Let's not pretend that mighty Duke is immune to rebuilding years.
The Blue Devils lost three players who combined to average 55 points per game last year, and right now their best playmaker is an incoming freshman. Granted, Austin Rivers is as hyped as any frosh in the nation. But if he is slow to adjust to the college game that will put pressure on guards Andre Dawkins and Seth Curry, who are really more spot-up guys than playmakers.
The Plumlee Clan (Miles, Mason and Marshall) and Ryan Kelly give Duke four players 6-10 or bigger and a presence in the post. But none of them have proven to be more than average on the offensive end and, as we saw in Arizona's demolition of Duke last March, they aren't athletic enough to handle other top-tier frontcourts.
The Blue Devils have several other blue-chip freshmen on the roster as well. But as I look at this team I see a club that is going to be overrated, overvalued, and will be inflated by virtue of playing in this sad-sack conference.
The Dark Horse: Florida State (+650)
Florida State is the "No. 26" team in the country in both preseason polls, but I am lukewarm about what their ceiling really is.
This squad made the Sweet 16 last year essentially without star forward Chris Singleton. But FSU lost to just about every quality opponent that it played in the nonconference schedule, with a loss to terrible Auburn mixed in.
They are among the best defensive teams in the country. But moving on without Singleton won't be as easy as they made it look late last year.
Seven of the team's nine best players as either juniors or seniors, which is great. But they need to find someone (Michael Snaer?) that can shoot the ball and make plays.
They were No. 313 in turnovers per game, No. 176 in shooting, No. 199 in three-point shooting and No. 247 in free throws.
They will overpower most of the weak-willed, rebuilding clubs in this ACC. But if they want to be a national player – and cover the spreads they are likely to face – they need to find a way to put the ball in the hole.
The X-Factor: Miami (+1500)
Back in June I would have told you this was North Carolina's No. 1 challenger in the ACC. They had four starters, including fearless, talented guards Malcolm Grant and Durand Scott, coming back for a group that actually underachieved its way to 21 wins. They were bringing in exceptional Coach Jim Larranaga and a talented, athletic frontcourt to work in his unique offense.
But then All-ACC center Reggie Johnson hurt himself and is out until December, 6-10 senior Julian Gamble blew out his knee, and 6-7 wing DeQuan Jones became part of The U's massive athletics scandal.
Now the 'Canes are left with their excellent backcourt and a whole lot of questions as they adjust to a new system. They have no shot of competing for an ACC crown. But can they earn and can they threaten for a tournament bid? Time will tell.
The ATS Machine: Virginia (+1500)
Tony Bennett got the Cavaliers to play way over their heads last year, posting a winning overall record and a seventh-place finish in the ACC after being predicted in the basement.
They accomplished all that without star forward Mike Scott, who broke his ankle just 10 games into the season. Scott is back and is one of four three-year starters on the UVA roster.
Sophomore guard Joe Harris was a revelation last year, and if he continues his growth they have a potential star.
They have three other veteran guards (Jontel Evans, Sammy Zeglinski and K.T. Harrell), but the key to the season will be if Virginia can find a newcomer to support Scott and center Assane Sene on the block.
This team defends well enough to stay tight to more talented teams. And they are experienced enough to put away weaker ones.
They may not match last year's 17-9 ATS mark but I think they will remain a solid wager.
The Disappointment: Maryland (+2500)
Don't be fooled by the name: this isn't the same Terps team we've come to know and respect. The Gary Williams Era is over and things are looking bleak in College Park.
Williams left behind a thousand incredible memories for Terps fans. But he also left behind a barren roster and a team that missed the postseason for the first time since 1993.
They are 10 years removed from a national title and haven't won less than 19 games in 15 years. But looking at a team led by sophomore overachiever Terrell Stoglin and senior underachiever Sean Mosley, I think we're going to see the Terps in the gutter like we haven't seen them in nearly two decades.
New Coach Mark Turgeon is a good one. But with no depth, no interior presence, and no stars there is nearly no hope for the Terps even in a year here the ACC is as weak as it has been in a long time.
The Rest:
Clemson (+1500)
The Tigers made a smoother-than-expected transition from Oliver Purnell's up-tempo, pressing style to Brad Brownell's half court game. But Brownell lost his two best players (Demontez Stitt and Jerai Grant) and will have to continue to develop this program.
He has a pair of reliable guards in Tanner Smith and Andre Young and a pair of workers in the post with Milton Jennings and Devin Booker. But that's about it and I don't think that is enough to repeat last season's success.
They have a roster full of hopefuls, but until we see someone step up this team will remain middling and nondescript.
Virginia Tech (+2500)
Another year, another missed tournament for Seth Greenberg. The Hokies lost as much talent as any team in the league from last year and are now trying to turn the page.
But some talent remains. Not the top-end kind like Malcolm Delaney and Jeff Allen were. But experienced, veteran players like Dorenzo Hudson, Erick Green, Victor Davila and J.T.
Thompson will make another run at the program's first trip to the Big Dance in five years.
Keep an eye on freshmen Robert Brown, Marquis Rankin and Dorian Finney-Smith. If one of them breaks out the Hokies will again be knocking on the door of the Field of 68.
N.C. State (+1800)
Mark Gottfried takes over for departed jester Sidney Lowe and will try to rebuild the red-jerseyed stepchild of North Carolina hoops. Gottfried has a decent hand relative to what the other bottom feeders bring into the season.
Wing players Lorenzo Brown and Scott Wood both have the potential to be double-digit scorers and forward C.J. Leslie gives the team a legit go-to guy as a top-end talent.
They have other experienced post options and 6-8 Belgian frosh Thomas de Thaey has drawn rave reviews.
But Cal-Bakersfield transfer Alex Johnson, who is making a major step up in class, is the only point guard option on the entire roster and the overall talent level is low.
But if Gottfried can work some magic an NIT or CBI bid isn't out of reach.
Georgia Tech (+3000)
Brian Gregory got out of Dayton before anyone bothered to ask why he only managed to get some very talented Flyers teams into the NCAA Tournament one time in the last seven years. He landed in Atlanta and will try to pick up the pieces of Paul Hewitt's broken program.
Construction will force Tech to play home games in Gwinnett and Philips Arena this year. That construction and the forced meandering is a nice metaphor for this spotty roster.
Glen Rice Jr. and Mfon Udofia are the team's best players, but they are disgustingly streaky. The other seven returning players combined to average 16.7 points per game.
Transfer Brandon Reed and freshman Julian Royal bring hope. But I wouldn't expect Tech to be much better than the sloppy team we've seen the last few seasons.
Boston College (+6000)
Wow, is this team bad. However, you always know that B.C. teams are going to battle and that they are always excellent underdogs.
Even last year's undermanned unit made a run at the Big Dance while going 17-13 ATS. But Steve Donahue knows it is time to pay the piper for his predecessor's recruiting neglect.
This team has one junior – who is a transfer and has been on campus for 15 minutes – two sophomores, and eight freshmen. This is not going to go well.
The team may play hard and there could even be some talent here. But a team that young can't compete in the ACC.
Wake Forest (+6000)
They were the worst BCS team in the country last year…and they could be even worse this year.
I have no idea what Jeff Bzdelick is doing. By the looks of it, neither does he. Three more guys jumped ship from an 8-24 team, and looking at the roster I don't think the Demon Deacons would be a threat for a conference title if they played in the MAC.
Sophomore Travis McKie looks like a player, C.J. Harris is a decent lead guard, and Nikita Mescheriakov is a worker.
That's it. The rest of the team is weak and inexperienced. Wake was outscored by 10 points per game last year and it could get even uglier.
Projected ACC Standings:
1. North Carolina*
2. Duke*
3. Florida State*
4. Virginia
5. Clemson
6. Miami
7. Virginia Tech
8. N.C. State
9. Georgia Tech
10. Maryland
11. Boston College
12. Wake Forest
*Projected NCAA Tournament Teams (Virginia, Clemson, Miami and VT will be bubble teams.)
Robert Ferringo is a writer and a professional sports handicapper for Doc's Sports. He is considered one of the best college basketball handicappers in the country and has produced three straight profitable college hoops seasons. That includes nearly $7,000 in profit last year and over $32,000 in nonconference profit over the last five years. You can sign up for his college basketball picks and get more information here.