2022 World Cup Golden Boot Odds and Betting Predictions
by Spencer Toth - 11/18/2022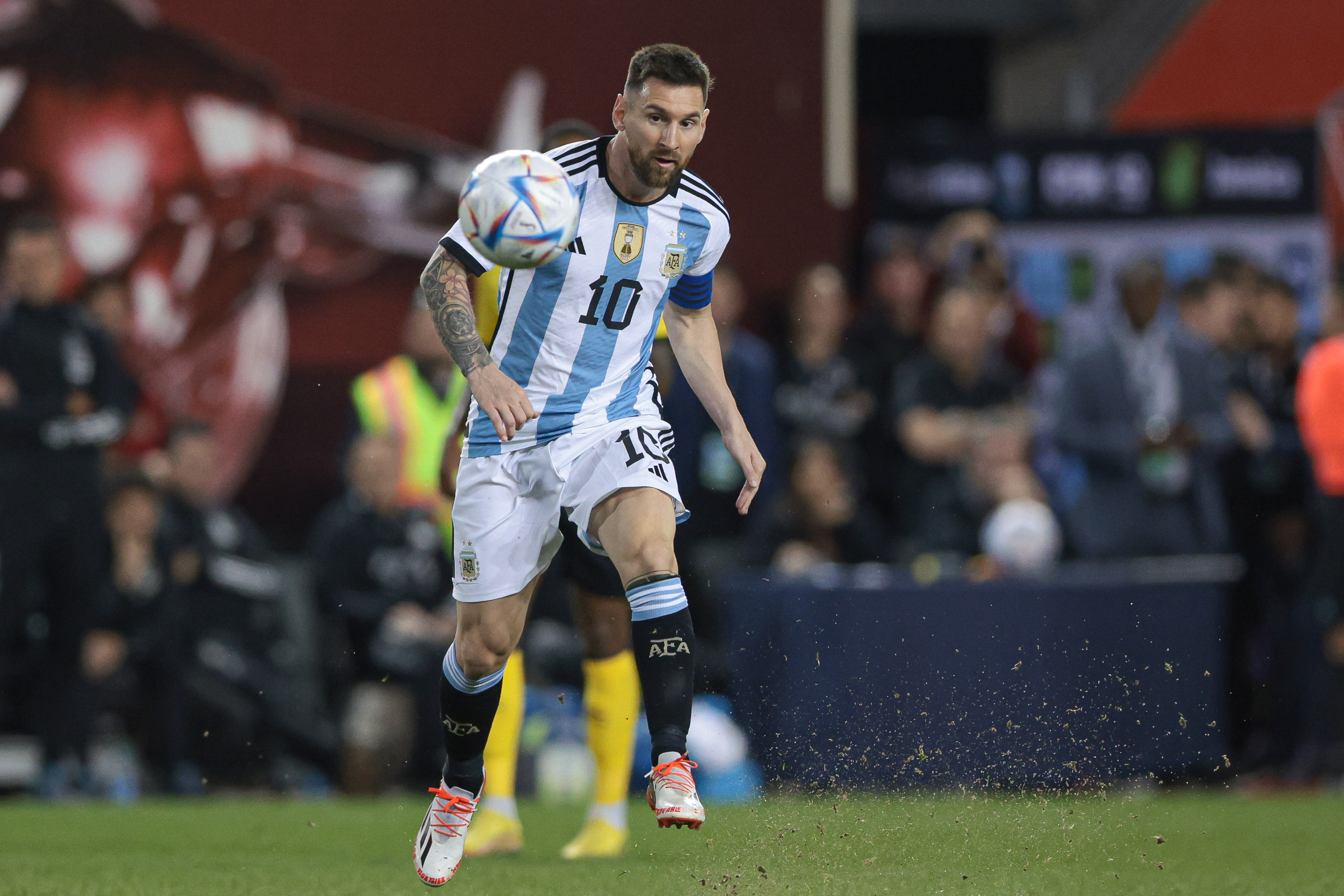 Winning the Golden Boot at the World Cup is one of the most prestigious individual trophies a player can win. It requires a deep tournament run, being the leading scorer on their team, and a little bit of luck along the way. As usual, the Golden Boot race is wide open. Harry Kane is the favorite at +700, and only five players have odds of +1900 or shorter. Kane won the Golden Boot in 2018 with 6 goals, at odds of +1600, and will look to become the first player to win back-to-back Golden Boots. Going back to 2014, James Rodriguez was a +3200 underdog, and 2010 winner Thomas Muller was even longer. Needless to say, the Golden Boot race is a wide open one, with plenty of money to be made.
Picking the winner can be a difficult task, and spreading out small wagers on several players can produce a solid profit. Let's break down the favorites and determine their betting value.
Get sports picks for every league and nearly every matchup on Doc's free picks page.
Harry Kane: +700
Kane is the favorite to capture his second Golden Boot and is England's clear No. 1 goal scorer. England is pipped to make a deep tournament run, and poacher Harry Kane will need to bag several goals to do so. Kane has had a productive season at the club level with Tottenham, scoring 12 goals in 15 games. England has a vulnerable group, with Wales, USA, and Iran all susceptible to fall victim to Kane. Kane will be the penalty taker and should be in and around the box for a majority of the group stage. If England can go deep, this award will be Kane's to lose.
Harry Kane: Contender
Kylian Mbappe: +800
Mbappe led France to a 2018 World Cup title and will be looking to add an individual award to his mantle in the form of the Golden Boot. Mbappe had 4 goals in the 2018 World Cup, good for second in the tournament. At the club level, he has 12 goals in 14 appearances for PSG and has proven himself to be a consistent scorer at 23-years-old. In Qatar, France has a decimated squad riddled with injuries, and providing Mbappe with consistent support will be a tall order. Additionally, Karim Benzema will likely be taking the penalties, possibly stealing a goal or two from Mbappe. Mbappe will find the back of the net, but not consistently enough to warrant being the second favorite.
Kylian Mbappe: Pretender
Lionel Messi: +1100
Messi will be competing in his final World Cup and will be as motivated as ever to capture the one trophy that has eluded him during his illustrious career. Argentina has a fluid attack and should be able to score lots of goals against Saudi Arabia, Poland, and Mexico. There is no doubt Messi will be taking the penalties, and he should be able to find the back of the net consistently. Argentina has a good chance of making a deep run, with the second-best odds of winning it all. Considering we are getting a clear No. 1 goal scorer for a top country, I'll happily take +1100 on Messi.
Lionel Messi: Contender
Neymar Jr.: +1200
Neymar is one of many scoring threats on Brazil, and he scored 4 goals in 2014, and 2 in 2018. The PSG winger has bagged 15 goals in 20 appearances this season and will aim to keep the momentum heading to Qatar. Neymar is suddenly the veteran presence in the front line of Brazil, and the 30-year-old will need to deliver on the biggest stage for his country. While Brazil will likely be playing 5+ games in the tournament, picking the Golden Boot winner from their many scoring threats will be difficult. Neymar will be on penalty duty, which is the sole reason he edges out fellow countrymen Richarlison (+2200), Vinicius Junior (+3300), Gabriel Jesus (+4000), Raphael Raphina (+4000), and Guilherme Pedro (+4000). Considering Brazil has 6 players in the top 20 shows the bookies know Brazil will be scoring, but it remains unknown from who. Neymar is the deserved favorite on Brazil, but I'd rather take a chance elsewhere.
Neymar Jr.: Pretender
Karim Benzema: +1400
Is Benzema being disrespected again? The 2021-22 Ballon d'Or winner has proven he can deliver when it matters most, and there is no bigger stage than the World Cup. Benzema was not called up for international duty between 2016-2020, due to internal conflicts. He scored 4 goals at Euro 2020 and will be looking to maintain his international form after his long absence. In Qatar, Benzema will link up with Mbappe, and will be looking to lead France to their second straight World Cup. I'm surprised to see Benzema with longer odds than Mbappe, considering Benzema is in the best form of his career and will be eager to score his first career World Cup goal. Odds of +1400 is long enough for me to bet he will be the man scoring if France goes deep.
Karim Benzema: Contender
Cristiano Ronaldo: +2000
Ronaldo has certainly built up the pressure on himself heading to Qatar. After ostracizing himself from Manchester United, anything short of a spectacular World Cup performance will leave a bitter end to his illustrious career. Ronaldo has the players around him to succeed. And considering his group stage opposition features Uruguay, South Korea, and Ghana, I expect him to exit the group stage with a minimum of 3 goals. In a wide-open Golden Boot race, I will happily take the man who has scored 701 career goals, playing some of the most motivated soccer of his life.
Cristiano Ronaldo: Contender
Other Contenders:
Memphis Depay: +2500
Depay will be a part of a very balanced Netherlands squad. Considering Group A features Qatar, Ecuador, and Senegal, Depay will have plenty of opportunities to pad his stats in the group stage. Looking forward, a matchup with either Wales or USA in the round of 16 could leave Depay sitting on 5+ goals heading into the quarterfinals. While Cody Gakpo (+5000) offers more value, I feel as though the seasoned Depay will outshine his countryman.
Kevin De Bruyne: +5000
De Bruyne is tasked with leading an aging Belgium squad into Qatar. However, with injury concerns for Romelu Lukaku, De Bruyne could quickly turn into the leading scoring threat for Belgium. He has the ability from set pieces, both free kicks and penalties, to pad his stats, and will have a plethora of scoring opportunities. In Group F, Canada and Morocco have an open play style that could lead to a rout from the Belgians and several goals for De Bruyne. At +5000, he is worth a shot.
Aleksander Mitrovic: +6600
Mitrovic has been on a tear in the last 12 months, scoring 43 goals in 44 appearances for Fulham last season. Serbia may not go far in the tournament. However, if Mitrovic heats up in the group stages, and bags a hat trick against either Switzerland or Cameroon, he may have this award secured while watching the knockout stages from his couch.
Players to avoid:
De Andrade Richarlison: +2200
Richarlison will be amongst a very crowded front line for Brazil. The spotlight will be on Neymar, and Richarlison will not be able to play to his full potential. The seventh best odds feels awfully generous for a player yet to score for Tottenham this season.
Antoine Griezmann: +4000
Griezmann had a solid 2018 World Cup, leading France to victory and finished as the runner up in the Golden Boot race with 4 goals. However, there simply won't be enough to go around, and Griezmann will be playing deeper to make space for Mbappe and Benzema. Stay away from him in Qatar.
Get expert sports picks on every game, or if you want our very best bet premium picks by the experts, sign up for your free $60 account with a guarantee.