2022 World Cup Group C Betting Odds and Expert Predictions
by Spencer Toth - 11/16/2022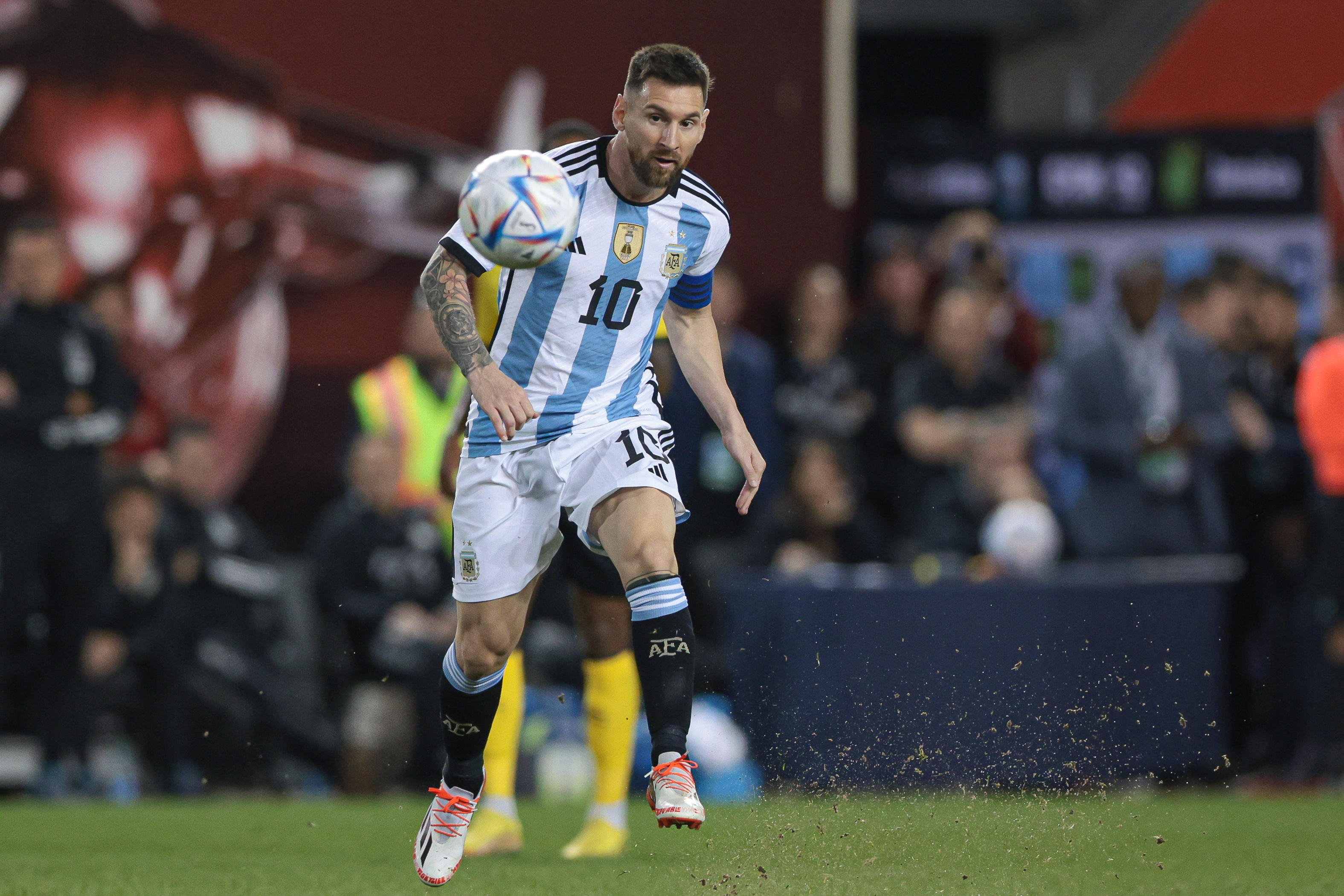 Group C odds to win group:
Argentina -250
Poland: +450
Mexico +500
Saudi Arabia +2000
The World Cup is just days away, and the group stage betting lines are now open. There are numerous ways to attack the markets, and plenty of money can be made during the group stage. Without further ado, let's take a look at the competitors.
Get sports picks for every league and nearly every matchup on Doc's free picks page.
Argentina:
His last chance. Lionel Messi has one last chance to bring the World Cup home to Argentina. Argentina has qualified for their 13th straight World Cup and will be looking for their third title. In 2014, Messi and Argentina lost in the Finals to Germany after Mario Gotze's golden goal in extra time. In Qatar, Argentina has been drawn into a manageable group and are the clear-cut favorites to take home top spot. Over the past two decades, Argentina has struggled to find defenders on the same level as their potent attack. This problem has led to the Argentine management being forced to come up with absurd gameplans in an attempt to get all their stars into the lineup. The 2022 World Cup is no exception, as Messi, Lauturo Martinez, Julian Alvarez, Alejandro Gomez, Angel Di Maria, and the injured Paulo Dybala will all be fighting for minutes in the attack. The emergence of Lisandro Martinez is a welcome sight for Argentina's defense but may not be enough to mitigate their defensive woes. Top spot and knockout stage qualification for Argentina is far from secured.
Poland:
Poland has qualified for the World Cup for the fourth time in the tournament's last nine appearances. Barcelona striker Robert Lewandowski will be the focal point for this team, as he searches for his first World Cup goal to go along with his 76 goals in 134 appearances for Poland. Joining him in attack is Juventus forward Arkadiusz Milik, who will be looking to make his own mark in Poland's history. In the defense, Kamil Glik and Matty Cash will be looking to defend Wojciech Szczesny's goal. The issue for Poland has always been depth, and the story is the same heading to Qatar. There are some top talents in Poland, but even the individual strength of their starting 11 varies by a wide margin. Unless the role players can step up, Poland's aspirations will be limited.
Mexico:
Mexico has lost in the round of 16 an astonishing seven times in a row. This string of mediocrity has hurt the hearts of Mexican fans for decades, and they will be hoping 2022 is the year they can make a deep tournament run. The prospect of making the round of 16 altogether remains a tough one, as Argentina and Poland are two tough challenges. Mexico has an exciting team, and the grit shown by their midfield and defense makes them a tough opponent for anyone. Hirving Lozano and Raul Jimenez are both lethal forwards but have contrasting styles. Lozano is agile and relies on his speed and creativity to find success within the towering defenders, while Jimenez towers amongst the defenders, uses his bulky frame to out muscle his foes, and is a lethal threat in the air. The 'never say die' spirit of the Mexican fans, and the talent they are bringing to Qatar, ensures the ceiling remains high in Group C.
Saudi Arabia:
Saudi Arabia qualified for the World Cup for the first time in 1994 and have since gone on to feature in six of the last eight competitions. However, after advancing to the Round of 16 in their first World Cup, Saudi Arabia has failed to make it past the group stage since. While the World Cup is not in Saudi Arabia, they will certainly feel a lot closer to home than others. Additionally, the Saudi Pro League has been off for an entire month leading up to the World Cup, allowing the Saudi players to get lots of rest before the big tournament. If they can channel the familiar crowd, and come out with more energy, crazier things have happened than for Saudi Arabia to advance.
Best Bets:
Group C is filled with betting opportunities. And considering the schedule, there will be no easy games available. At the top of the group, Argentina comes in as -250 favorites to take home the crown. While Argentina will more than likely win the group, in a tight, three-horse race, I can't lay this kind of juice. I expect either Poland or Mexico to have a positive result against Argentina. And considering the two are playing each other on Matchday 1, one of the two teams will be fighting for their lives against the Argentines.
Instead, the first bet will be for Saudi Arabia to finish bottom of the group at -300. In my eyes, the ceiling for Saudi Arabia will be a single point. Two losses and a draw feels possible for Saudi Arabia, but three straight losses and a quick trip home feels far more likely. Odds of -300 is a steep price to pay, but the gulf in class warrants this kind of juice.
The big fight in Group C will be between Poland and Mexico, who both have a -110 odds to qualify for the knockout stages. The squad Mexico wields heading to Qatar is far deeper than Poland's, and I expect them to prevail. In fact, a bet at +500 for them to top Argentina feels well within reach. However, I'll be sticking to the -110 on qualification. Messi knows a group stage departure will put a dent in his legacy.
Group C Prediction:
Argentina 7 Points
Mexico 5 Points
Poland 4 Points
Saudi Arabia 0 Points
Get expert sports picks on every game, or if you want our very best bet premium picks by the experts, sign up for your free $60 account with a guarantee.