Betting Non-Marquee Sports: Expert Tips and Wagering Advice
by Chris Vasile - 5/10/2018
In today's society, the want/need to fit in is what drives most people to do the things they do or buy the things they buy. The "want/need" to fit in also includes the music we listen to, the shows we watch, the celebrities we follow and the sports teams we cheer for. I've seen it a million times. Every Monday after a full day of NFL football, people gather around the metaphorical water cooler and discuss the previous day's events. Same thing happens when a hot rapper or band drops a new album. People tend to associate themselves with other people who are into the same things. This is why the four major professional sports in North America seemingly get all the attention when it comes to betting; the majority of people in this world get force-fed NHL, MLB, NBA and NFL on a daily basis. It's almost what makes the world go around, which is why these four sports get talked about on a 24/7/365 basis.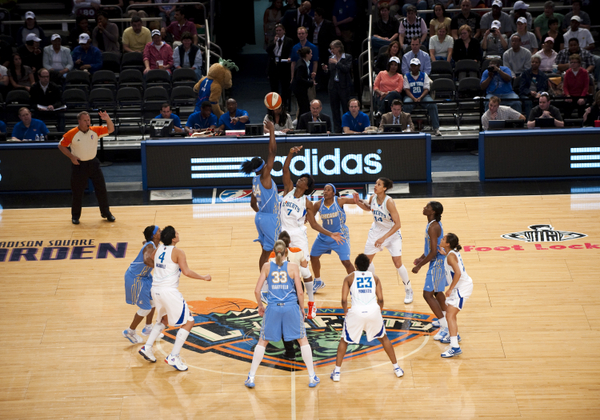 In order to fit in, you must be on top of your stats/box scores/highlights and the current issues in the world of sports. The problem with this is that some people love sports that are outside of the four major pro leagues in North America. I'm talking about NASCAR, Golf, Tennis, and, heck, even the WNBA. The unfortunate thing is that the people who love these four obscure sports have very little in terms of outlets to talk about and discuss what's going on concerning them.
However, the fact of the matter is that these obscure sports that nobody is talking about can prove profitable to a bettor who understands what they know and don't know and one who devotes time - despite not fitting in with the norm - to researching and studying a sport that gets little to no media attention.
Betting on Non-Marquee Sports
Non-Marquee sports are more likely to offer up beatable lines than the sports that constantly get bet on. Think of it this way; there are only 30 NBA and MLB teams, 31 NHL and 32 NFL teams. This makes it a lot easier for sportsbooks to keep track of and put out sharper lines than, say, a tennis tournament. The NBA, NHL, NFL and MLB are a million times more popular to the casual bettor (how sportsbooks make all their money), and because of that these four sports require more attention from linemakers, who go over all lines and odds with a fine-toothed comb.
The best example I can think of to describe betting on non-marquee sports is in the NCAA. While college basketball and college football are considered among the most popular sports to wager on at a sportsbook, the sheer number of teams that comprise both sports are far too many for the sportsbooks to keep track of and put out sharp numbers.
Bookmakers will spend the majority of their time focusing on the Power-5 conferences since they know this is where most of the wagering will take place. I know it's fun to bet on a big game between Alabama and Auburn, but that game might be the most bet on game of the week, and the line will be extremely sharp, thus taking any value out of the game.
Instead, bettors should focus on becoming a specialized handicapper and focus on much smaller conferences with lesser teams and less media attention. Understanding the ins-and-outs of the Sun Belt conference could prove profitable since sportsbooks don't devote their time to putting out extremely sharp lines.
Betting the WNBA, NASCAR, Tennis or Golf
These four non-marquee sports are so niche that it's almost impossible to find coverage of them on any major sporting outlet, with the exception of golf and tennis majors and the Daytona 500. If, in fact, people do know anything about these sports it's because the athletes that participate in them transcend their sport are popular celebrity figures - think Jordan Spieth, Roger Federer, Jimmie Johnson and Candace Parker.
However, the reality of the fact is that these four sports are not as popular at the wagering window as, say, Major League Baseball. The biggest mistake a bettor can make is to place a bet without doing any research on any of these sports because they know a name like Spieth or Federer. Sure, they may be the best at what they do, but they don't win every tournament they enter, and because of their popularity their odds are usually extremely low (among the favorites). Doing a little research and having a plan before betting on these non-marquee sports will help you find excellent value and with it the potential to turn a big profit.
Doc's Sports is offering $60 worth of member's picks absolutely free - no obligation, no sales people - you don't even have to enter credit card information. You can use this $60 credit any way you please for any handicapper and any sport on Doc's Sports list of expert sports handicappers. Get $60 worth of premium members' picks free .