What Is A Handicapper In Regards to Sports Betting and Wagering?
by Doc's Sports - 10/13/2014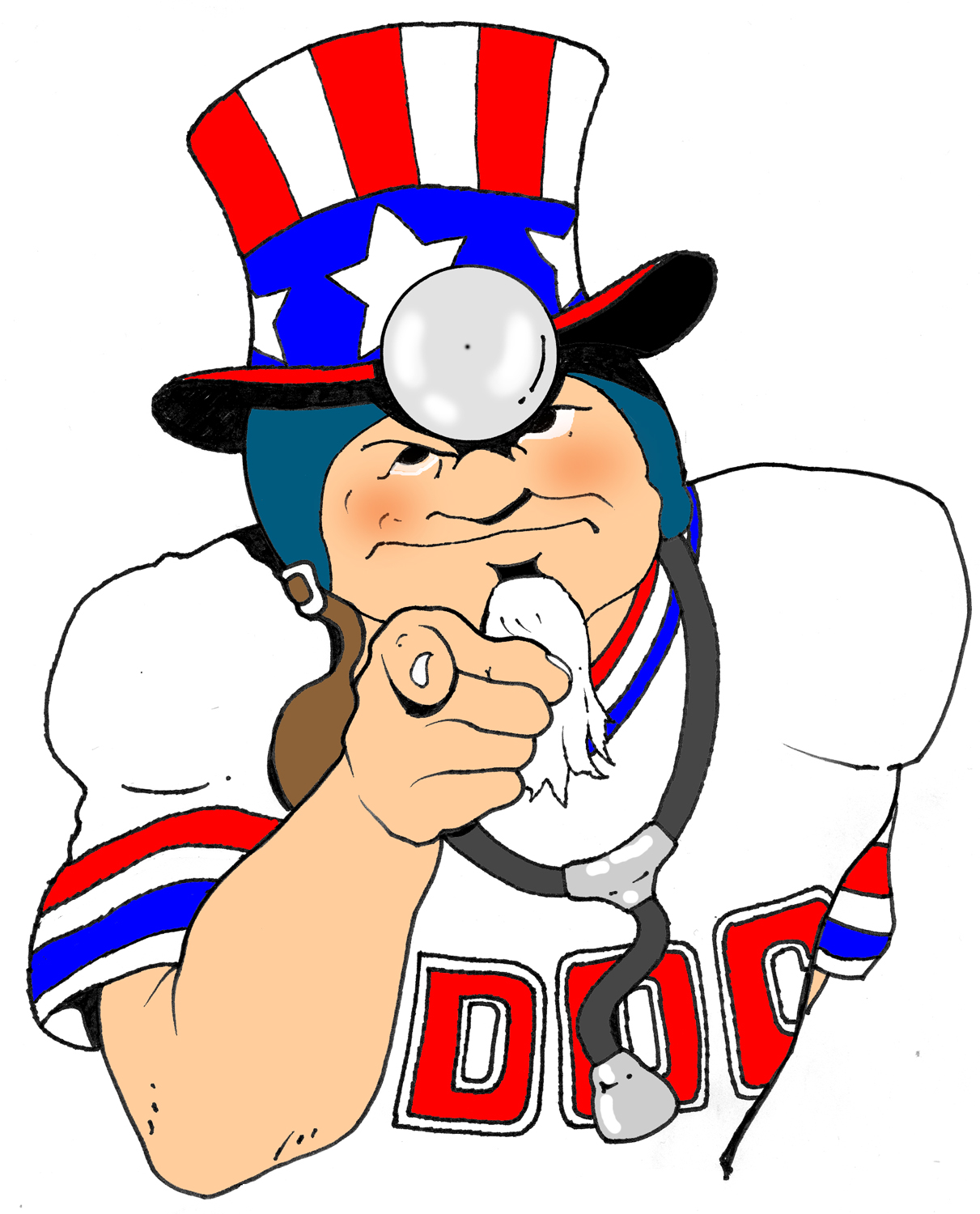 Thanks to the modern language and a constantly updated Webster's dictionary, there is a word for pretty much anything you can think of. Furthermore, every study, no matter the obscurity has its own word to describe the resident expert. You know, words like paleontologist, botanist, astrologer, just to name a few. In the sports betting world, there are a few words that can be used to describe serious bettors who spend most of their time breaking down bets and looking for advantages that give them the best chance at winning their wager. The word I want to focus on right now is "handicapper".
Get free sports picks for every league and nearly every matchup on Doc's free picks page.
Who Can Become a Handicapper?
The word handicapper can be bestowed upon both amateur and professional bettors since it refers to a person who studies and wagers on sporting events. The reason this word is universal is because both amateur and professional bettors take time -albeit different amounts of time – to look into a game and come up with an educated guess on how the game may play out. The difference between the two levels of handicapper is that a casual bettor will bet on something solely because it's on national television and having a wager on the game just adds that extra bit of excitement. On the other hand, a pro handicapper may avoid that nationally televised game like the plague due to an inflated number. Pro handicappers like to pick their spots and patience is very high on their list in terms of being successful.
Different Types of Handicappers
Everyone in this world is different which means everyone will have their own unique method to their madness. The same can be said in the world of handicapping sports and/or horse racing. In sports, we have what we call the generalists and the specialists. Just as it sounds, the generalist typically focuses on whatever sport is offered up for betting at any giving sportsbook. They will be the ones betting on golf and tennis throughout the summer months, while also trying to stay on top of the going-on in baseball. Baseball is a sport that needs constant attention, so spending time on other sports will take away valuable baseball handicapping time. In the fall, there is a legitimate comparison between a generalist and a kid in a candy store - so many options, so little time to find true value and maximize the profit. Fall offers up both college and professional football, with hockey and basketball added in October, capped with the college basketball season from November-March.
On the other hand, the specialist will zone in and focus on a particular sport and live and breathe that knowledge for as long as the season goes. For example, it is pretty easy to follow professional sports as a whole since there is only one league and division play essentially doesn't alter a team's form. In the college ranks, there are several leagues and conferences that play a huge factor in determining if a team has a successful season or not. Take college basketball for example. A specialist will typically focus on games involving teams from only one specific conference such as the ACC or Big Ten. By narrowing the focus, the specialist can become intimately in touch with each team, which will allow them to have a better understand on where a team is at physically, mentally and emotionally during the season.
Don't get me wrong, I am not saying one approach has been proven as more successful over the long run. The only thing that matters at the end of the day is finding the edge – by whichever way possible- to cash your bets.
Different Styles of Handicapping
Now that you understand the different types of handicappers, you must understand the different styles of handicapping. On one side of the coin, you have your stats and trends style. This style is acceptable and some people swear by it until they get burned by a 4-for-5 night at the plate from a guy hitting .179 on the season. My favorite stat/trend to laugh at is the trends that say team X is 2-24ATS in their last 26 games at home against a team who lost their last game as a road underdog by 10+ points. Those stats are so random that I can't bring myself to believe in them. Maybe I'm focusing on the wrong trends, or maybe I'm just a feel/observation kind of handicapper. This style of handicapping allows you to go with your gut and make a play based on what you see with your own eyes. For example, individual performances, collective effort, mismatches all play a role in this style of handicapping.
Top Handicappers
Here at Doc's Sports, we offer our very own handicapping service to bettors of all levels. We offer a service that allows you to spend more time doing what you love to do instead of with your head buried in stats, trends, weather updates and injury reports. Our team is made up of every type of handicapping style and type you can think of, including the ones mentioned above. If you are looking to hone in on one specific sport, we got you covered. If you are looking to get in on the action every day of the week, we also have you covered. Check out Doc's expert page for the handicapper that best fits your needs.
Get expert sports picks on every game, or if you want our very best bet premium picks by the experts, sign up for your free $60 account with a guarantee.