Power Rankings: Tutorial and How They Help Us in Sports Betting
by Chris Vasile
If you were to ask 10 different people how they felt about a certain team, you would get 10 different answers. The beauty of sports is that every fan is unique and has the ability to form their own opinion on how a team could get better or why they are so bad in the first place. There are very few, if any, that are universally agreed upon as the "best" team in their respective league. Off the top of my head, the Golden State Warriors come to mind, and maybe Manchester City based on how dominant they were last year in the English Premier League.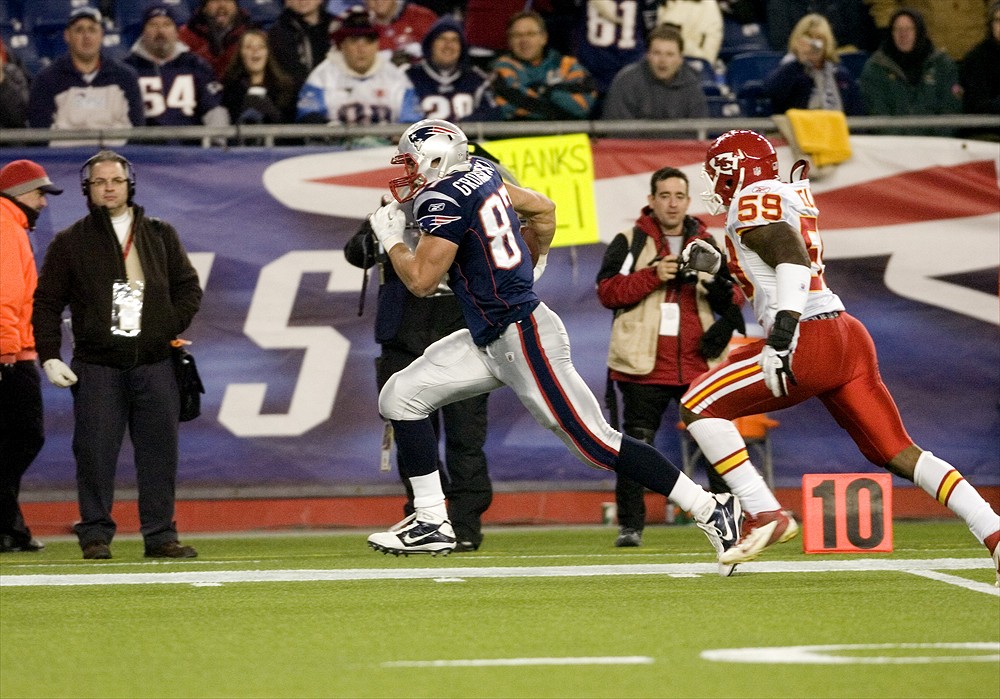 Another two teams that come to mind are the 2017 Cleveland Browns and the 2007 New England Patriots, for very different reasons. In 2017, the Cleveland Browns went 0-16 and were just a terrible team throughout the year. Despite playing well and losing by a few points in some games, the Browns were firmly entrenched at the bottom of the power rankings due to their futility. The opposite holds true for the 07' Patriots. They stormed through the regular season, going 16-0, and despite a few close calls that year they remained atop the power rankings simply because they were the best team in the league bar none.
Here at Doc's Sports we have our own set of power rankings that are released on a weekly basis during the NFL season. Our preseason rankings are assembled with a combination of offseason acquisitions (mostly the draft), mini-camp, and the preseason eye test.
What Are Power Rankings?
From a complex point of view, power rankings are a system that analyzes the results of a sports competitions to provide ratings for each team. From a simplistic point of view, power rankings are what people come up with in order to organize their thoughts and compare one team to another with limited hassle or confusion.
You do not have to be an expert or a genius mathematician to create power rankings. If you put in the time to follow each team and understand how each team is progressing through the season then you will be able to confidently rank every team in a given league. It's important to keep in mind, that every set of power rankings you may come across will differ with the exception of the top couple of teams and the bottom couple of teams.
How Are Power Rankings Used?
Power rankings are used by experts and bettors alike to help them organize their thoughts and determine who the best teams are and have been over a period of times. If we use the NFL as an example, some experts release power rankings on a weekly basis, while others do it bi-weekly or every four weeks.
For the sake of this article, let's say our experts release their power rankings after every single week. The rankings that come out on Tuesday would reflect the past week's action and would consider close wins, close losses, team performances, injuries, situations and statistical categories. If the New England Patriots are No. 1 in the power rankings and they sneak out a three-point win against a team they were favored over by 10, some experts might be okay with dropping them down to No. 2 if any of the other top three teams are coming off an impressive win. Power rankings are very subjective for the most part, and it is up to the creator to determine what factors carry the most weight when determining the order.
Why are Power Rankings Helpful?
We live in a lazy society. Everybody wants things to be done instantly and without much effort. The attention span of the average person has shrunk to just seven seconds. So, unless your content has them hooked, the chances of them reading the entire post is slim to none. If you've gotten this far, thanks for reading.
With that said, power rankings are essentially a synopsis of all 32 teams in the league and their performance the week prior. Football is a very complex sport to break down, and so power rankings essentially break down every key aspect of a specific football game from one team's perspective and then spit out a summary of how that team fared. Teams trending in the right direction (moving up the list) will have played well while teams trending in the wrong direction (moving down the list) will have likely played poorly. Power rankings should be used as a tool for tracking teams but not as a reason for blindly betting a team. They are just one piece of the handicapping puzzle and should be taken with a grain of salt because every power ranking you come across will be different from top to bottom.
Doc's Sports is offering $60 worth of member's picks absolutely free - no obligation, no sales people - you don't even have to enter credit card information. You can use this $60 credit any way you please for any handicapper and any sport on Doc's Sports list of expert sports handicappers. Get $60 worth of premium members' picks free .