Dinos vs. Bears Predictions, Picks, Betting Tips 5/21/20
by Tony Sink - 5/20/2020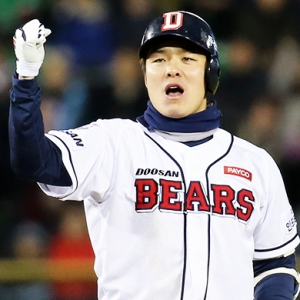 Match Details
League: Korean Baseball Organization League 2020
Match: NC Dinos vs. Doosan Bears
Date: 05/21/2020
Location: Jamsil Baseball Stadium, Soeul, South Korea.
Odds: NC Dinos -108, Doosan Bears -126; O/U 9.5
The NC Dinos, running an 11-2 record in the regular season, continue to grip perfect pitchings at the KBO series contest and look to extend their lead on the league table. Not even the rowdy home fans could have stopped the NC in their first series game on Tuesday after snatching a 5-4 victory of the Doosan Bears to retain the lead. The NC Dinos got an early four-run lead in the first and second innings and successfully held the edge off the Doosan Bears' late-game powerful rally.
However, the Doosan Bears end the NC's seven-game winning streak in the previous series meeting on Wednesday to book a third place behind the NC, tied with the LG Twins. The NC Dinos who have only lost two league games against the LG Twins and the previous series match against the Doosan Bears. In their previous game, they lost their first one-run game in extra innings after a 2-1 defeat to the Doosan Bears. Although the NC Dinos managed to contain the Bears for most of the game, Doosan snatched a dramatic victory over them with only three hits after extra innings.
Lee Jae-Hak will get the ball for the NC Dinos. Jae-Hak has allowed five runs in his first two games but gave up six innings, one-run performance against the SK Wyverns. He has allowed only two hours and struck out four. He's currently averaging eight strikeouts per nine innings.
The league's defending champions, Doosan Bears with an 8-5 in the regular-season, took out the NC Dinos with an early lead after an extra-inning in their previous league game. In the second game series, an incredible four late runs scored between the seventh and the eighth inning were not enough to hold off the hot-blazing NC Dinos who has a three-run early victory over the defending champions.
The Bears' key pitcher, Lee Young-ha, gave up seven hits and four runs in just four innings of action. The Doosan, however, should start one of their two key foreign players in the series' finale, with the two having four combined winning decisions. Jose Fernandez has also extended his hit streak to five games.
In the last ten meetings between the two league Giants, Doosan snatched five wins over the Dinos with only one draw.
NC Dinos:
Out-Fielder: Aaron Alther, Na Sung-bum, Lee Myung-Gi, Kwon Hee-dong and Kang Ji-Sung
In-Fielders are Park Min Woo, Park Suk-min, No Jin-hyuk
Catcher: Yang Eui-Ji
Pitcher: Lee Jae Hak
Doosan Bears:
Out-Fielders are Park Kim Woo and Kim Had Hwan,
In-Fielders are José Fernandez, Oh Jae-Il, Chii Joo-hwan, Kim Jae-Ho, Kyoung-Min Her and Soo Bin Jeoung
Catcher: Park Se Hyuk
Pitcher: Yoo Hee Kwan
Predictions: Take NC Dinos -108
Get all of Today's MLB Picks
Get all of Today's Guaranteed Expert MLB Picks