Dinos vs. Heroes Predictions, Picks, Betting Tips 7/16/20
by Jon Bateman - 7/15/2020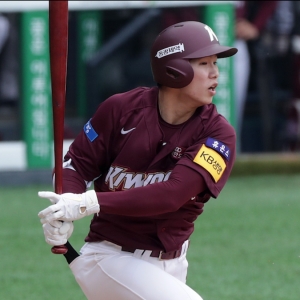 Match Details
League: Korean Baseball Organization League 2020
Match: NC Dinos vs. Kiwoom Heroes
Date: Thursday, July 16, 2020 at 05:30 ET
Location: Gocheok Sky Dome, Seoul, South Korea
Odds: NC Dinos -192, Kiwoom Heroes +137; O/U 10.5
The KBO League continues tomorrow as the NC Dinos will be taking the Kiwoom Heroes in the final match of their three-game series at the Gocheok Sky Dome in Seoul.
The NC Dinos have lost the first two matches of the series, recording two losses in a row and three winless matches since their last series. Coming into this game, the NC Dinos are still on top of the league table with a 39-19 record in the regular season and a winning percentage of 0.669. In their last time out, the NC Dinos suffered a second defeat from the blazing second-placed Kiwoom Heroes, who thrashed them by 5-1 in the first game and then 7-4 earlier today. In the game, Altherr, Suk-min, and Ji-hwan drove in three runs from four hits altogether.
On offense, Aaron Altherr will hold the team's center-field. Altherr continues to be one of the top hitters in the Dinos lineup. He has recorded .306 batting average, 16 home runs, and 56 RBIs. Drew Rucinski will start the game for the NC Dinos. Rucinski has recorded 2.24 ERA, an 8-1 record and 1.10 WHIP.
On the other hand, the Kiwoom Heroes are two games behind the NC Dinos. Occupying the second position, the Kiwoom Heroes possess a 37-25 record in the regular season and a winning percentage of 0.597. The Kiwoom Heroes ended their three games losing streak with a double win over the NC Dinos in this series.
On offense, Park Joon-tae will hold the team's center-field. After resting two days, the 28-year-old will return to the starting nine and at his regular spot in center field. Park has nine hits, .209 batting average and seven walks for a .567 on-base percentage through 10 games in July. Moon Sung-Hyun will start the game for the Kiwoom Heroes. With a couple of the Kiwoom Heroes' regular starters off the roster, Moon will get a chance to start for the second time this season. He has recorded 1.46 ERA this season, having gone just three innings in his last start on July 8. He has also recorded 1.39 WHIP and a 1-0 record
In the last 5 meetings between both teams, the Kiwoom Heroes recorded 4 wins, one of which saw them driving in a whopping 18 runs. The Kiwoom Heroes' have an average offensive and pitching performance compared to the impressive stats of the NC Dinos. The Kiwoom Heroes have recorded 4.65 ERA, 63 home runs, .273 batting average, 329 RBIs, and 353 runs driven in. In comparison, the NC Dinos have recorded a batting average of .289, 363 RBIs, 4.64 ERA, 64 home runs, and 377 runs scored in 59 games.
Lineup
NC Dinos:
Out-Fielders are Kwon Hee-dong, Aaron Altherr, Kang Jin Sung and Lee Myung-gi
In-Fielders are Park Min Woo, No Jin-hyuk, Mo Chang-min and Park Suk Min
Pitcher: Drew Rucinski
Catcher: Yang Eui-ji
Kiwoom Heroes
Out-Fielders are Lee Jung-hoo, Park Joon-tae, Park Joon-tae and Heo Jeong-hyeop
In-Fielders are Seo Keon-chang, Kim Ha Seong, Kim Hye-sung and Park Dong-won
Pitcher: Moon Sung-hyun
Catcher: Lee Ji-young
Predictions: Take NC Dinos -192
Get all of Today's MLB Picks
Get all of Today's Guaranteed Expert MLB Picks