Eagles vs. Bears Predictions, Picks, Betting Tips 6/12/20
by Jon Bateman - 6/11/2020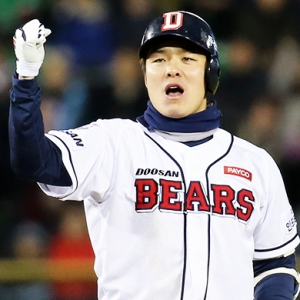 Match Details
League: Korean Baseball Organization League 2020
Match: Hanwha Eagles vs. Doosan Bears
Date: Friday, June 12, 2020 at 05:30 ET
Location: Daejeon Hanbat Baseball Stadium, Daejeon, South Korea
Odds: Hanwha Eagles +200, Doosan Bears -294; O/U 10.5
The Hanwha Eagles and the Doosan Bears will face off in another three-game series of the KBO league, with Game 1 starting tomorrow at the Daejeon Hanbat Baseball Stadium in Daejeon.
The Hanwha Eagles' efforts to get out of the league table basement have all been futile since they all lost all three matches of their previous series. The Hanwha Eagles have a 7-26 record with a very low winning percentage of 0.212. Coming into this match, the Hanwha Eagles are on a 17-match losing run with no hope of getting out of their losing spell. In their last series games, the Hanwha Eagles lost their final series match to the Lotte Giants after suffering a 9-3 and 12-2 defeat. In their last time out, the Lotte Giants knocked off the struggling Eagles to record a 5-0 shutout defeat against the Hanwha Eagles.
On the other hand, the Doosan Bears are sitting in the third position of the league table with a record of 20-12 in the regular season and a winning percentage of 0.625, tied with the LG Twins. The defending champions lost their last match against the table leaders, the NC Dinos, in the final match of their previous series. The Doosan Bears lost the first match of the series after recording a disappointing 12-8 loss but recovered with a powerful 9-1 win. In their last time out, the NC Dinos scored 7 runs in the 3rd to 6th inning. The Doosan Bears tried hard to finish the game with a win, but the NC Dinos were able to hold them off to seal their victory and record a 7-5 win over the Bears.
On offense, Hanwha Eagles will be led by Jared Hoying, who has 4 home run hits and 13 Runs Batted In. In contrast, the Doosan Bears' offense will be led by Kim Jae-hwan, who has 7 home run hits and 29 Runs Batted In.
The starters for the match are Choi Won-Joon, who has an ERA of 7.85 for the Doosan Bears, and Chad Bell, who has an ERA of 9.00 for the Hanwha Eagles.
In six of the previous meetings, Doosan Bears have recorded 5 wins and 1 loss against the Hanwha Eagles. It will be challenging for the Hanwha Eagles to record a win against the Doosan Bears, who are looking to overtake the NC Dinos to reclaim the league title. The Doosan Bears have a powerful offense with superb pitching; the Hanwha Eagles cannot rely on their pitching staff. Instead, they need to build a powerful offense to stand a chance.
LineUp
Hanwha Eagles
Out-Fielders are Lee Yong-kyu, Jared Hoying, Jung Jin-Ho and Choi In-ho
In-Fielders are Noh Si-hwan, Jun Eun Won and Jo Han-min
Pitcher: Chad Bell
Catcher: Choi Jae-hoon
Doosan Bears:
Out-Fielders are Park Kun-woo, Jung Soo-bin and Kim Jae-hwan
In-Fielders are José Fernandez, Choi Joo-hwan, Kim Jae-Ho, Kwon Min-seok and Oh Jae-il
Catcher: Park Se Hyuk
Pitcher: Choi Won-joon
Predictions: Take Doosan Bears -294
Get all of Today's Free MLB Picks
Get all of Today's Expert MLB Picks