Heroes vs. Eagles Predictions, Picks, Betting Tips 6/3/20
by Jon Bateman - 6/2/2020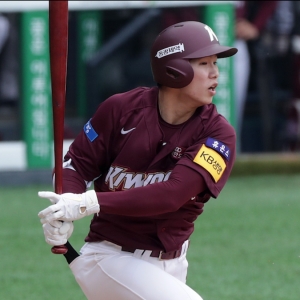 Match Details
League: Korean Baseball Organization League 2020
Match: Kiwoom Heroes vs. Hanwha Eagles
Date: Wednesday, June 3, 2020
Location: Daejeon Hanbat Baseball Stadium, Daejeon, South Korea
Odds: Kiwoom Heroes -138, Hanwha Eagles +100; O/U 9.5
The KBO League action continues tomorrow with the struggling Hanwha Eagles, squaring off against the Kiwoom Heroes at the Daejeon Hanbat Baseball Stadium. The fifth week's three-match series action kicked off earlier today, and the Hanwha Eagles recorded their ninth loss in a row.
The Hanwha Eagles, with a 7-18 record in the regular season, have lost 18 league matches out of 25 matches played and woefully recorded the ninth battering in a row earlier today against Kiwoom Heroes.
In their game earlier today, the homers were only able to score three runs in the third inning. At the same time, the Kiwoom dominated the pitching and conveniently made a 15 run lead over the Eagles. The Hanwha is having their worst season play; they were able to score just four runs or less in seven of their last nine game defeats.
The Kiwoom Heroes, with a 13-12 record in the regular season, moved up with a percentage above 0.5, tied with Kia Tigers. The Kiwooom have lost 12 out of 25 league matches played and have impressively won three of their last four league games. Also, the Kiwoom scores at least 14 runs in each of their previous two wins, against the KT Wiz Suwon and Hanwha Eagles. The bottom-placed homers are experiencing a bad pitching issue. They must improve on their offense if they want to turn around the momentum.
The Kiwoom Heroes key offense will be led by Park Dong-won, who has six home run hits and 21 Runs Batted In this season. Also, Park Byung-ho has five home run hits and 12 RBIs.
The starters for the game are Jo Young-gun, who has only one inning with zero runs given up for Kiwoom Heroes, versus Warwick Saupold, with an ERA of 2.65 for the Hanwha Eagles.
In their last seven meetings, the Kiwoom Heroes won four, with two of the four wins have at least 15 runs scored. The Hanwha is not improving over the previous nine-game; it is safe to look for the Kiwoom to run up the scoreline.
LineUp
Kiwoom Heroes
Out-Fielders are Lee Jung-hoo, Kim Gyu-min and Park Joon-tae
In-Fielders are Seo Keon-chang, Kim Ha Seong, Park Byung-ho, Kim Woong-bin and Kim Hye-sung
Pitcher: Jo Yong-gun
Catcher: Park Dong-won
Hanwha Eagles
Out-Fielders are Lee Yong-kyu, Jared Hoying, Kim Moon-Ho and Jung Jin-ho
In-Fielder are Jung Eun-won, Lee Sung-yeol, Song Kwang-min and Noh Si-hwan.
Pitcher: Warwick Saupold
Catcher: Choi Jae-hoon
Predictions: Take Kiwoom Heroes -138
Get all of Today's MLB Picks
Get all of Today's Guaranteed Expert MLB Picks