Tigers vs. Bears Predictions, Picks, Betting Tips 6/6/20
by Jon Bateman - 6/5/2020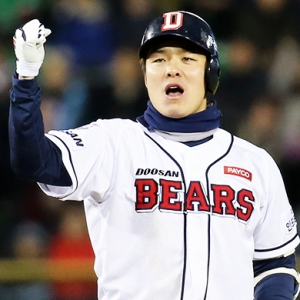 Match Details
League: Korean Baseball Organization League 2020
Match: Kia Tigers vs. Doosan Bears
Date: Saturday, June 06, 2020
Location: Jamsil Baseball Stadium, Seoul, South Korea.
Odds: Kia Tigers +114, Doosan Bears -151 ; O/U 8.5
The KBO match series continues with Doosan Bears hosting the Kia Tigers tomorrow, Saturday, June 06, 2020. The match series for which the first game started earlier today as the KBO rolls into its 6th weekend of action.
The Kia Tigers, occupying the fifth position on the league table with a 15-13 record in the regular season, have had an uneven form this season. The Tigers have recorded 15 wins out of 28 league matches played so far this season but snapped their three-game winning streak against Doosan Bears, who beat them 5-1. In their first series game, the Doosan Bears knocked off the Tigers to record a 5-1 win. In the game, the Tigers had five hits but were able to score only one run in the 6th inning of the game.
On the other hand, the Doosan Bears, with a 17-10 record in the regular season, occupy the third position on the league table behind the NC Dinos and LG Twins, and coming into this match, the hosts have an impressive winning percentage of 0.63. The defending champions are currently running a two-game winning streak, recording their last win against the Kia Tigers. The Bears have solid stats and are looking to extend their lead on the league table. In the opening game of this series, Doosan Bears scored a run in the 1st inning of the game before sealing the lead with four runs in the 7th inning of the game, right after Kia Tiger equalized.
The Doosan Bears have been very good in their title defense challenge in KBO, scoring at least 11 runs in two of their previous league games. The hosts also have a great offense and excellent pitching. The Kia Tigers' offense cannot be underrated, too. The team has recorded at least 7 runs scored in each of their last three wins.
On the offense, the Bears will be led by José Fernandez, who has 5 home run hits with 27 Runs Batted In, and Kim Jae-hwan, who has 6 home run hits and 25 RBIs. Preston Tucker and Na Ji-wan will lead Kia Tiger's offense. Tucker has 7 home run hits and 28 RBIs, while Ji-wan has 4 home run hits and 17 RBIs. The starters for the game are Drew Gagnon, who has 3.99 ERA for Kia Tigers, and Chris Flexen, who has an ERA of 2.61 for the Bears.
In their last eight meetings, Doosan Bears had an impressive 7 wins, giving the host more confidence to bag a win in their second series game.
LineUp
Doosan Bears:
Out-Fielders are Park Kim Woo and Kim Jae-hwan,
In-Fielders are José Fernandez, Oh Jae-won, Choi Joo-hwan, Kim Jae-Ho, Soo Bin Jeoung and Oh Jae-il
Catcher: Park Se Hyuk
Pitcher: Chris Flexen
Kia Tigers
Out-Fielders are Kim Ho-Ryeong, Preston Tucker, Choi Hyung-woo and Na Ji-wan
In-Fielders are Yoo min Sang, Park Chan-ho, Kim Sun-bin and Jang Yeong-seok
Pitcher: Drew Gagnon
Catcher: Han Seung-Taek
Predictions: Take Doosan Bears -151
Get all of Today's Free MLB Picks
Get all of Today's Expert MLB Picks