Football Betting: Early Week Line Movements
by Robert Ferringo - 11/4/2009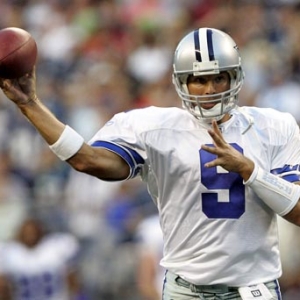 According to legend, early in the week is the time when professional bettors make some of their moves - the other most important time is just prior to kickoff - and they tear apart the ripe lines from the Las Vegas Sports Consultants. For the last two years I have tracked the opening steam movements of lines in both college football and the NFL. The idea was to see if the "sharp" money was really that, or if the idea of trailing these severe early line movements was merely a myth. Well, I'm glad to say that we are back at it this season and ready to build on last year's research.
Here is the basic methodology. If a line starts as Penn State (-1) and moves to Penn State (-4.5) then we're going to track Penn State as our side, because the Lions are getting all of the money and driving the spread up. If the line starts as Penn State (-4) and then moves to Penn State (-1) we're going to track the opponent because they are taking the heavy action and it's moving the line lower.
I have not nailed down a specific movement - either passed on percentage of the spread changed or overall points changed - so I have to admit that my research is a little unscientific and based a bit on "feel". However, having done this as much as I have I would have to say that I have an eye for the odd movements.
That said, two years ago the "sharp" money went just 20-30 for the season and we had a solid fade system. But last year I think I opened the parameters up way too much and our tracked teams went 76-69, which was not statistically significant. This year I want to try to tighten it up and keep the total tracked plays somewhere in the range of 70-90 for the season.
Over the last two weeks the college early line movements have been spot on, going 6-1-1 ATS. I registered one 'push' because the Southern Miss-Houston game was both a win and loss depending on the number that each bettor received. The same goes for the Atlanta-New Orleans game in the NFL. As a result, NFL movements went 2-2-1 ATS for an overall 4-3-2 ATS weekend. This season the college early line movements are just 22-29-1 ATS while the NFL moves are a decent 16-11-2 ATS. Overall, the early big movers are just 38-39-3 ATS.
Here is this week's action:
Miami, OH at Temple (7:30 p.m., Saturday, Nov. 7)
Open: Temple -14.5
Current: Temple -17.5
Tracking: Temple
The Owls have been living a charmed life and they have simply been dominating the books over the past two seasons. Temple is 18-7-1 ATS in its last 26 games and is in the driver's seat for a crack at Central Michigan in the MAC title game. Miami, OH is awful and is coming off its first win of the season - a fluke win over in-state rival Toledo last week.
Wisconsin at Indiana (Noon, Saturday, Nov. 7)
Open: Wisconsin -5.0
Current: Wisconsin -10.5
Tracking: Wisconsin
This is a strange line movement considering that there aren't any injuries, suspensions, or blatant reasons why the number would nearly double from its open. I suppose that sharps just felt this line was incredibly weak to begin with. Wisconsin has covered three straight in the series and has won by 30 or more in all three, and five of the last eight meetings. Wisconsin also flattened Purdue 37-0 last week while the Hoosiers lost a closer-than-the-score-suggests game at Iowa.
Houston at Tulsa (7:30 p.m., Saturday, Nov. 7)
Open: Houston -3.0
Current: Tulsa -1.0
Tracking: Tulsa
I think that this line movement is a strong indicator. Houston has been the best team in Conference USA this season and they are a sweet 6-1 ATS. However, all of the early money is coming in on Tulsa, the defending league champs and a veteran group that almost mirrors the Cougars. They have serious revenge after taking a 70-30 beating last year and the home team has won three straight in this matchup.
Maryland at N.C. State (1 p.m., Saturday, Oct. 31)
Open: N.C. State -9.5
Current: N.C. State -6.0
Tracking: Maryland
N.C. State has been torn up by injuries for the second straight year and they just lost their 11th player this season to a year-ending ailment. The Wolfpack has lost four straight games and is presently ranked No. 90 in the nation in points allowed on defense, so it's tough to lay any points with them. The Terps have had two weeks to prep and the road team is 6-2 ATS in the last eight meetings. Also, State is a pathetic 8-21-1 ATS in their last 30 games as a favorite.
Tennessee at San Francisco (4 p.m., Sunday, Nov. 8)
Open: San Francisco -6.0
Current: San Francisco -4.0
Tracking: Tennessee
Last week the money was pouring in on Indianapolis over the Niners and this week it looks like more of the same. However, what makes this movement interesting is that nearly 75 percent of the individual bets early this week have come in on San Fran. So the bets are on the Niners and the money is on the Titans. Textbook reverse line movement. That, and info about a couple banged-up Niners, make this line movement one to watch.
Dallas at Philadelphia (8 p.m., Sunday, Nov. 8)
Open: Philadelphia -4.0
Current: Philadelphia -3.0
Tracking: Dallas
The Cowboys scored a couple big wins over two sorry-ass clubs (Kansas City and Seattle) and one team caught in a Letdown/Look Ahead spot (Atlanta) and all of a sudden everyone is back on the bandwagon. The books cleaned up with the Eagles last week as all of the action was on the Giants. It again appears that Philly is being disrespected. As is the fact that the Eagles have blown out the 'Boys in the last two meetings.
Pittsburgh at Denver (8 p.m., Monday, Nov. 9)
Open: 'Pick'
Current: Pittsburgh -3.0
Tracking: Pittsburgh
Speaking of bandwagons, it looks like Denver's is getting lighter by the minute just because of one bad loss. Pittsburgh has had two weeks to prep for this Monday night affair but I'm surprised to see this large of a surge on the defending champs. Denver is still 6-1 ATS on the season and they have been perfect at home. I think the Broncos could be a very live dog under the bright lights.
Robert Ferringo is a professional handicapper and you can purchase a full season's package of his football selections for just $25 per week! Click here for details.