MLB Betting: Can Early Hot MLB Teams Challenge for Pennant?
by Trevor Whenham - 05/06/2009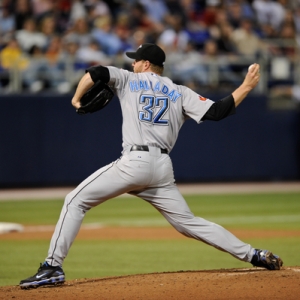 Things just don't make sense in the American League right now. In fact, it's a little bizarre. All three divisions have lovable losers leading the way, and all three of those teams - the Blue Jays, Mariners, and Royals - look like they could have some staying power. Tampa Bay's unlikely and impressive run to the World Series last year has sent everyone into a frenzy looking for the next Tampa Bay. Could it be one of these three squads? Here's a look:
Toronto Blue Jays - Canada's team has the best record in the American League, and there are two good reasons for it - Roy Halladay is still as good as any pitcher in the American League, and their bats have been red hot. In 29 games they have scored 22 more runs than any other team in the league. They have six guys hitting better than .300, and nine regulars with an OPS over .800. It has been impressive to watch, but it's hard to imagine it continuing. They have a hodge-podge of a lineup - only one real star in Vernon Wells, several young players, and a couple of retreads like Kevin Millar.
There is one thread that unites most of them - they are overachieving. Sooner or later they are going to hit a slump, and that won't be good news for the team. A slump is never a good thing, of course, but especially so for a defensively challenged squad like this one - only five teams have allowed more runs than the Jays. They have been hit hard by injuries to their pitching staff, and they didn't exactly have impressive pitching depth to begin with. As that lack of depth and the reliance on youth that it requires starts to show in the dog days of summer (or sooner), the team will start to fall back to the pack.
The schedule is also going to catch up to them - they have yet to play the Yankees or the Red Sox, so things are going to get tougher going forward. I expect the team to wind up around .500, but they just don't have the guns to compete in the long term. If I'm wrong, though, then they should not only name Cito Gaston Manager of the Year, but also rename the award for him.
Kansas City Royals - Perhaps only the fans of Pittsburgh deserve to have a winner more than those in Kansas City. This may just be the year. They aren't a 95- or 100-win team, but they almost certainly don't need to be to win their division - the AL Central is far from a powerhouse. Zack Greinke has been the story of the year so far, and he shows no signs of slowing down. He's obviously been the best pitcher on the team, but he's at the top of a promising and effective rotation - with the obvious and thoroughly predictable exception of Sidney Ponson. Led by the incredibly impressive start by Alberto Callaspo at the plate, the bats have been good enough to get the job done. It is comforting, too, that several of their bats have room to grow and improve - unlike Toronto, this team is not being carried along by unsustainable production.
Kansas City is a team on a slow rise. This might be too soon for them this year, but they stand as good a chance as any other team in the division of winning. That would be great for the team and the city, but I don't see them accomplishing anything at all once they get there. Of course, that's what I said about the other team in Missouri when they went into the playoffs as the weakest of the eight teams, and we know how that turned out.
Seattle Mariners - I've long been a believer in this team. They rewarded me handsomely for my faith two years ago, cruelly punished me last year, and are so far being very kind again this year. I'm surprised that they have stayed atop the division all along, but not surprised that they are playing better than .500 baseball.
The one-two punch at the top of the rotation of Felix Hernandez and Erik Bedard are living up to their potential, and are making life difficult for batters. So, for that matter, is Jarrod Washburn. On paper the bats aren't great, but there is some shine to find under the surface if you look for it, and several of the hitters have found their groove. Two notably haven't - Ichiro Suzuki is in his typical early season doldrums after coming back from injury, and Ken Griffey Jr. has been ineffective in his return to where it all started.
The most comforting news coming out of the team this year, though, is the change in attitude. Last year the clubhouse was toxic, but the return of Griffey, a few departures, and some winning seem to have totally turned it around. That's another big reason to like this team. Unfortunately, I don't think that they control their own fate. The Angels have been ravaged by injuries, and they have been terrible. They are a much more talented team than the Mariners, though, and any team in the division would have almost no chance of beating them if they can get healthy and get their act together reasonably soon.