Baseball Betting: How to Handicap MLB Basement Teams
by Trevor Whenham - 05/22/2009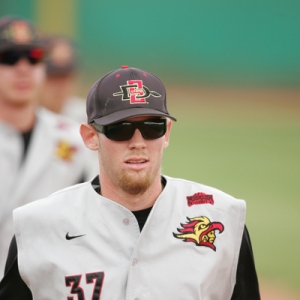 When it comes to assessing whether a team is bad or just struggling I use one number as a quick indicator - .450. A team with a winning percentage below that mark just isn't very good. Decent teams can struggle and find themselves below .500 for a stretch of time, but .450 is a different story. It becomes more meaningful the further we get into the season and the bigger the sample size of games get, but generally by the time we are into the middle of May I'm fairly confident that a team below .450 has done something to deserve to be there.
Three weeks into May there are seven teams below the dismal mark. There were nine recently, but the Padres' five-game winning streak has put them right at .450, and Minnesota has only briefly flirted with the mark. Only a few of the teams are a surprise. These teams are mostly pitiful, but they can also be very useful for bettors. If they start to show signs of life while still mired on the bottom of the standings then they can generate serious profit. So, that's the question, then - do any of these dismal squads show any meaningful signs of life? Here's a look:
Washington Nationals - The only sign of hope these guys have is pitching for San Diego State right now. Stephen Strasburg is a lock to be the No. 1 pick overall in the draft this year, and that means he will wind up in Washington. The guy is scary good. The same can't be said for much of what they have right now. This team has raised mismanagement to an art form, and the end is not near. Ugly. The only nice thing you can say about them is that they have some guys who can hit - Cristian Guzman, Ryan Zimmerman, Adam Dunn. That's all wasted, though, because their pitching staff is impossibly bad - the worst ERA in the league.
Baltimore Orioles - I don't know what it is about the Baltimore-Washington corridor - all the hot air, maybe - but teams just can't pitch there. Baltimore is only marginally better than the Nats in team ERA - 5.86 vs. 5.80. The only truly bright spot for this team is the play of center fielder Adam Jones, one of the pieces they got in return for sending Erik Bedard to Seattle. Jones is tearing it up at the plate, but it's hardly sustainable - his .370 average is a full 100 points ahead of his career best. He'll come back to earth, and that certainly won't help this team. As always, their biggest problem is their division - they are 7-14 against the AL East, and that includes a 4-2 start.
Chicago White Sox, Cleveland Indians - I group these two together because their stories are similar. Both have struggled with bad pitching, and both have been let down by the guys that are supposed to shine at the top of their rotation. Both have some good performers at the plate, but not enough depth to be dangerous. They are also linked together because of their division. The AL Central is wide open, and neither team is out of contention because of their early struggles. It would only take a decent streak to get right back into the swing of things, and both teams have that potential. Of the two I feel much better about the White Sox - especially if they can land Jake Peavy. Their rotation has more upside, and their hitting is more sustainable. Victor Martinez has been incredible for the Indians so far - hitting .400 with 27 RBI - but you know he will slow down, and that will create problems. Neither team really belongs in this group, but especially not Chicago.
Oakland Athletics - You can only give away top-class pitchers for so long before you finally run out of them. The A's are short of major league ready arms, and it shows - their only pitcher with a winning record in Josh Outman, and he is only 1-0 in six starts. It's not a totally disastrous rotation like Washington or Baltimore, but they just don't have the pitching needed to compete in the major leagues. They don't have the hitting, either. Kurt Suzuki leads the starters, and he's hitting just .307. Matt Holliday is second, and he's showing how much he misses the thin air of Denver by hitting .270, 50 points worse than last year. Top to bottom this is not a team built to win games right now, so it's no wonder that they aren't.
Arizona Diamondbacks - This team does not belong here. They have been crushed by injuries, and the have had to endure a coaching change already. They have more talent than this, though, and they are starting to show it - they have won three of four. Brandon Webb is making progress towards a return, and that will certainly help. This team likely won't compete this year, but they are better than the .400 team they have been, and they will start to show it soon enough. That will be helpful for bettors.
Colorado Rockies - What do you want to blame here? The pitching is lousy. Injuries have been costly on the mound and elsewhere. Their veterans are looking their age. Their young players aren't living up to expectations (I'm talking to you, Troy Tulowitzki). Management is in disarray. Fans are apathetic. The weather sucks. This team is, if anything, exceeding current expectations. The Rockies have pulled off miracles before, but they won't be doing it again here.