NBA Betting: Finals Game 3 Props Predictions
by Matt Severance - 06/09/2009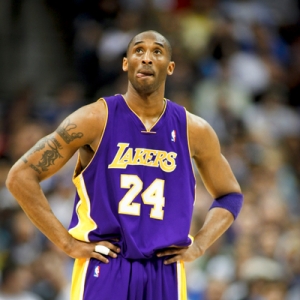 If it's true that no playoff series really begins until the home team loses, then maybe the Orlando Magic have a shot in these NBA Finals, which resume tonight in central Florida.
However, a lot has to change for the Magic to get this series back to Los Angeles for a Game 6. The main problem has been a backcourt that has been thoroughly dominated by the Laker counterparts.
Obviously seeing Kobe Bryant total 69 points in the first two games is no surprise. But the fact that L.A.'s Derek Fisher, who had looked rather old in the majority of the postseason, is outplaying the Magic point guards is a surprise.
Fisher, 34, played 41 minutes in that Game 2 overtime victory, the most minutes he has played in these playoffs. He had 12 points, one rebound, three assists and three steals, including a very clutch steal of a J.J. Redick pass in overtime that extended L.A.'s lead from one point to three - and L.A. would never look back.
"This is a reason why Derek has been playing 24 to 28 minutes during the course of the season, so that he could have this type of minutes during the playoffs," Lakers coach Phil Jackson said to reporters.
Meanwhile, the Magic point guards have been terrible. Rafer Alston is just 3-for-17 in this series, while Jameer Nelson is 4-of-12 (should he even be playing?). It has gotten so bad that Magic coach Stan Van Gundy didn't play a point guard down the stretch in Game 2, choosing to let forward Hedo Turkoglu handle the ball.
But the Magic shooting guards (Courtney Lee, J.J. Redick and Mickael Pietrus) haven't been much better. Lee, of course, missed that potential game-winning layup in Game 2, while Redick was fairly awful. Because the Lakers don't respect the Magic guards, they are doubling on Dwight Howard, who has just six field goals so far.
So will a return home change things? Let's take a look at a few props for Game 3:
--How many points + assists will Derek Fisher total? betED's number is 12 ½. That happens to be exactly what Fisher is combining to average in the first two games. As Jackson noted, he won't hesitate to play Fisher big minutes, which only adds to the likelihood that he exceeds the 12 ½ total.
The two Laker backup point guard options, Shannon Brown and Jordan Farmar, played just 12 minutes combined in Game 2 as it appears Jackson has lost confidence in them. So take the over on this one.
--Who will score more points in Game 3, Kobe Bryant (-9 ½) or Dwight Howard? This seems like a no-brainer, considering that Kobe is averaging 34.5 per game in the Finals and Howard is at 14.5 with just one dunk in the entire series. However, I have no doubt that the Magic will pump the ball into Howard early to get him going.
But can the still-offensively challenged Howard put up the 21 points or so that it will likely require to win this bet against Kobe? I say no.
I do love taking Howard's over on the total of 15 ½ rebounds on betED as well as Howard at +150 to score the first Magic points of the game (they will try to establish him and build his confidence right away). I also like taking the over on his total free throws made at eight, since the Magic should get some additional calls at home.
But Pau Gasol and Andrew Bynum are giving the Magic big man too many problems -- Howard is shooting nearly 25 percent worse from the field in this series than his playoff average coming in -- to expect him to stay within 10 points of Bryant.