NFL Handicapping: Playoff Props and Predictions
by Trevor Whenham - 7/22/2009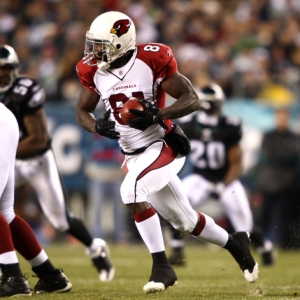 NFL training camps haven't started yet, and they are basically meaningless from an outsider's perspective for weeks after they do start, so hungry football fans are forced to find ways to fill the time over the next few weeks. One of the ways we can entertain ourselves is by looking at what props might be worth betting on.
5Dimes has a whole bunch of season long props on offer right now. One of the more interesting sets allows you to bet on whether or not each team is going to make the playoffs. Here's a look for any value among the prices on offer for that prop:

New England - You can get fat odds of +420 if you are willing to bet that the Patriots aren't going to make the playoffs. Like everyone else I think that they probably will, but I still think that there is value here. Remember, they didn't make it last year. I know what you are saying - they have Tom Brady back this year. That is, of course, huge. Think about it, though. He's coming back from a major knee injury, and it's the first significant injury he has ever had. We have no idea how well he is going to respond, whether he will be the same player he was, or if the knee can hold up to the abuse of a whole season.
If it doesn't then things are really bleak for the Pats. last year they had Matt Cassel to rely on. So far this year the best they have in backup is Kevin O'Connell. That's really scary. They may try to upgrade their depth chart before the season, but realistically this team will only live up to its potential if Brady is back and in top form. At this price I might be willing to bet that that won't happen.

Jacksonville - Going into last year the Jaguars were a heavily-hyped squad. I'm embarrassed to admit that I picked them to make the Super Bowl. They certainly didn't live up to expectations, and injuries are the biggest thing to blame for that. This year they come in with a team that shares a lot of the same traits as last year's, but they aren't nearly as hyped. You can get a price of +225 to bet that they will make the playoffs. Given that they likely can't be as injured as they were last year, and that I don't necessarily expect either Tennessee or Indianapolis to be as strong as they were last year, there is an opportunity for Jacksonville this year, and this price could be worth a look.

Baltimore - The win total for the Ravens is at 8.5, and they are heavily favored to go over that. They have a deep running game, a quarterback who showed tremendous promise as a rookie, a good offensive line, and the same scary defense they always have, so it doesn't seem that unrealistic to expect them to win nine or more - especially if they can get some stability in their receiving corps before the season. In this prop, though, they are favored not to make the playoffs. If you are reasonably bullish about this team then you could obviously find value at +130 in betting that they could make the playoffs.

Arizona - The defending NFC champs aren't getting a lot of respect - they are at +130 to make the postseason. I know that the Super Bowl losers traditionally don't rebound well, but I'd still be willing to take a shot at this price. They have returned a good portion of their team from last year. They still have perhaps the best receiving corps in the business, even if one of them doesn't want to be there. Kurt Warner is back in the fold, and there is no reason right now to think he has lost his magic. Even if he has they still have a better backup situation than most teams. Their division promises to be weak again, and Arizona stands a better chance than the other three teams of winning it. In short, I would not at all be surprised to see the Cardinals playing at least one extra game again this year.

Chicago - The Bears didn't trade for Jay Cutler so that they could rebuild again. With Cutler at the helm they are better than two teams in their division, and we don't yet have a sense of what the third - Minnesota - will bring to the table. Chicago won nine games last year, and they have added more than they lost. It's not that hard to imagine them playing in January, and you can get better than even money - +105 - betting that they do.

New York Jets - A lot of what happens in New York depends upon what they do at quarterback, and if Mark Sanchez can hit the ground running if he gets the chance. If they can get decent pivot play then they certainly could be in the postseason picture. They have upgraded significantly at head coach - losing Mangini alone should win them three extra games. They have also rid themselves of the huge Favre distraction. They have the huge disadvantage of playing a very tough division in a tough conference, so it won't be a cakewalk to the playoffs. The price is pretty sweet, though - +290 that they do make it. That could be reward enough to take the gamble here.

---
Most Recent Fall Football Preview