2009-10 New York Jets Predictions
by Justin Johnson - 8/28/2009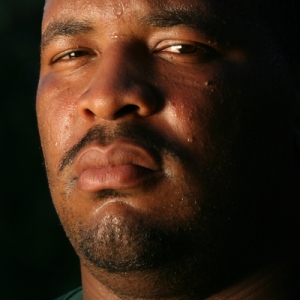 2008 Figures: Overall record: 9-7. ATS: 7-9. O/U: 8-7-1
2008 Rankings: Scoring offense: 25.31 (No. 9) Scoring Defense: 22.25 (No. 18)
2008 Inside the Numbers: Through 11 games in 2008 the Jets were 8-3 and in first place in the AFC East. After surprising Tennessee, 34-13, as a six-point dog the wheels fell off and the Jets limped to a 1-4 finish and missed the playoffs for the second straight year.
2009 Super Bowl Odds: +4000
Offense: Despite what Jets fans will consider a failed season and a bad experiment on Brett Favre there were a lot of positives that came out of the 2008-09 season.
The biggest step forward came on the offensive line. Nick Mangold and D'Brickashaw Ferguson both made huge strides in their young careers after both being drafted early in the 2006 NFL Draft. Combining those young up-and-coming stars with veterans Alan Faneca, Brandon Moore, and Damien Woody gave the Jets one of the better offensive lines in the AFC, and gave them hope for 2009-10.
Rookies Dustin Keller and Jericho Cotchery both showed that they can be solid NFL players in 2008. Keller provided a reliable safety net for former Favre and Cotchery led the team with 71 receptions. Both should continue to grow in their roles in the offense in 2009.
The biggest change will be at signal caller. Future hall of famer Favre is now with the Vikings and rookie Mark Sanchez will be starting the season under center. Sanchez was selected No. 5 in the 2009 NFL Draft and will be immediately thrown into the fire. He has all the tools to succeed, a solid line in front of him, and playmakers in the backfield and out wide.

The Jets rounded out their draft with two other picks, both on offense, selecting Iowa running back Shonn Greene and Nebraska lineman Matt Slauson.
Defense: The defense for the Jets was one of the weak points of the team but looks for dramatic improvement under new head coach Rex Ryan.
New York will continue to use a 3-4 front under Ryan, so responsibilities will not change much from former coach Eric Mangini. Expectations will grow for nose guard Kris Jenkins who will be expected to clog the middle and be an immovable object at 6-foot-4 350-pounds. Flanking him will be DE Shaun Ellis. Ellis was signed a year ago and is still serviceable at rushing from a down stance as well as absorbing blockers to free up linebackers.
The linebacker spot is one that is expected to shine under Ryan, and why shouldn't that be the expectation with his success in Baltimore? Looking to make the grade will be inside linebackers Bart Scott, who followed Ryan over from the Ravens, and David Harris, who stumbled after an exciting rookie season.
The outside linebackers will need to be a proving ground in 2009 as three inconsistent players will be battling for the two spots. Calvin Pace, David Thomas, and Vernon Gholston all have outstanding talent and the ability to get to the passer -- they also have the ability to become invisible and disappoint fans and bettors.
2009-10 New York Jets Predictions: The Jets have a lot of talent on the roster and a coach that will bring a winning mentality to a young team in need of direction.
Mark Sanchez has the ability to lead and has been part of a winning tradition while at USC. He now will be behind a veteran line with an experience backfield and talented targets on the outside.
The defense can certainly improve on its performance in the secondary as this unit finished 29th in the league against the pass. Bringing in Lito Sheppard in to join Darrelle Revis as two very good coverage men can help. The linebackers will need to improve to help in the middle of the field.
The Jets have alternated winning and losing seasons lately and if that trend continues they are due for a downturn, but do not expect a drastic one despite a rookie quarterback and a new coach as both are winners. New York has a good defense, three good running backs, and a strong offensive line that they can keep things simple for Sanchez. Expect between six and nine wins depending on the mistakes the rookie quarterback makes.
---
Most Recent Fall Football Preview