NFL Sunday Predictions - Week 11
by Josh Nagel - 11/19/2009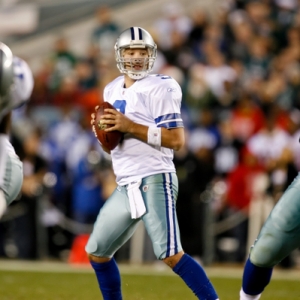 Game: Washington Redskins (3-6, 2-6-1 ATS) at Dallas Cowboys (6-3, 5-4 ATS)
Spread: Cowboys -11.
Overview: Long before he was blamed for running one of the dullest offensive teams in league history, Redskins coach Jim Zorn had the critics on his side. Temporarily, that is. In the midst of a 6-2 start last year in his first season as head coach, Zorn was applauded for making the most of a team with limited talent on offense, playing mistake-free football and winning games with a solid defense.
Now, the critics are questioning his coaching skills and job security, and debate swirls around whether Jason Campbell is unworthy of being an NFL starter, the victim of poor coaching, or both.
Regardless, one thing Zorn seems to have proved is that he can prepare for the Dallas Cowboys. A large part of his positive reviews last year were generated from the Redskins 26-24 Week 4 road win over the Cowboys, in which they mixed up the run with just enough play-action passes to keep Dallas off-balance, and held Tony Romo in check just enough to pull out the win. Dallas responded with a 14-10 road win later in the year.
Zorn seemed to get away from what the Redskins do best, and the result was a miserable start filled with turnovers, stalled drives and ugly losses. Last week, they finally got back to a physical brand of run-oriented offense, and came up big on defense to beat the Denver Broncos, 27-17.
The Cowboys, who had been surging, looked awful in their 17-7 loss to the Green Bay Packers in which they showed the kind of inconsistency and mistake-prone play that has cost them all year.
Although Washington remains 29th in the NFL in scoring offense (15.6 points per game), its defense is a respectable fifth overall and No. 1 against the pass (162 yards per game). The Redskins should be able to keep Dallas from blowing open the game with big plays, and they could shorten the game by picking up some first downs with their rushing game. Given the history of the rivalry, you have to like the points here.
Trends: The Redskins are 4-1 ATS in their last five against Dallas, but 2-6 ATS in their last eight games against winning teams. The Cowboys are 4-1 ATS in their last five against teams with losing records.
Pick: Redskins +11.
Game: New York Jets (4-5, 4-5 ATS) at New England Patriots (6-3, 5-4 ATS)
Spread: Patriots -10.5.
Overview: Patriots coach Bill Belichick doesn't like to be embarrassed. When his team faces the New York Jets on Sunday, he will be looking for redemption on two fronts. First, he'll try to erase the memory of last week's 35-34 loss to the Indianapolis Colts in which his team blew a 17-point lead in the fourth quarter, a game that will forever live in infamy for his decision to go for it on fourth-and-two from his own 28. He'll also seek redemption against the New York Jets, whose fast-talking rookie head coach and stalwart defense shot down Tom Brady and New England in their 16-9 Week 2 win.
Although the "revenge factor" often is highly overrated in the NFL, it's an element to consider when you are dealing with Belichick. The Jets are 1-5 since their 3-0 start, and outspoken Coach Rex Ryan reportedly cried in front of his team after its 24-22 loss to the Jacksonville Jaguars last week.
Despite the loss to the Colts, Brady and the Patriots remain second in the NFL in total offense (417 ypg) and third in scoring (28.8 ppg). Although the Jets still have the NFL's third-ranked defense (281 ypg), the circumstances and motivation factors favor the Patriots.
You know Belichick won't be looking for just a win; he'll be looking to send a message. You'd be hard-pressed to bet against him here.
Trends: The Patriots are 20-5-1 ATS following a straight-up loss, and 4-1 ATS against teams with losing records. The Jets are 5-1 ATS in their last six as an underdog.
Pick: Patriots -10.5.