NFL Sunday Predictions - Week 14
by Josh Nagel - 12/10/2009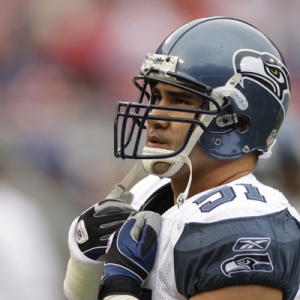 Game: Seattle Seahawks (5-7, 5-7 ATS) at Houston Texans (5-7, 5-6-1 ATS)
Spread: Texans -6.5.
Overview: Although both teams have 5-7 records, only one can be considered a real disappointment. That would be the Houston Texans, who are headed down the stretch of another season filled with high expectations but met with disappointing results. Barring a miracle, the Texans will again miss the playoffs and coach Gary Kubiak likely will find himself looking for a job. It's too bad, because this team really shouldn't be as bad as it sometimes looks.
The same can't be said for the Seattle Seahawks, who are in somewhat of a rebuilding mode and didn't really surprise many observers by falling off the radar this year. For years, the Seahawks did just enough to "win" the NFC West by squeaking through with a weak schedule and a dominant home record. Matt Hasselbeck has long been one of the NFL's most overrated quarterbacks, new coach Jim Mora Jr. is still a question mark, and their once-solid defense has now slipped to 21st overall.
Seattle is especially bad against the pass, ranking No. 24 while allowing 245 yards per game. They gave up 310 to San Francisco's Alex Smith last week in a 20-17 win.
This is bad news is that they go against a Texans team that is fourth in the league with 279 pass yards per game, and quarterback Matt Schaub will likely find Seattle's secondary easy to pick away at with play-action passing.
Although the Texans can't seem to break through against divisional foes such as the Indianapolis Colts and Jacksonville Jaguars, they tend to take care of business against inferior teams. The Seahawks are one such team, nowhere near as competitive as their record suggests. Lay the points.
Trends: The Seahawks are 5-0 ATS against teams with losing records and 4-1 ATS in their last five December games. The Texans are 5-2 ATS following an ATS loss and 4-1 ATS in their last five Week 14 games.
Pick: Texans.
Game: Washington Redskins (3-9, 5-6-1 ATS) at Oakland Raiders
Spread: Redskins -1.
Overview: Just when you start to think the Raiders have reason for optimism, they never fail to disappoint. It's been that way for most of the decade, and there's no reason to expect things to change now.
The perfect time to face the Raiders is after they are coming off a respectable performance, and there is value to be found in the line. Oakland has won two of its last three, both against winning teams, but the big question remains … how? The Raiders still have the league's No. 29-ranked defense (379 yards) and 31st total offense (11.8 points per game).
Journeyman Bruce Gradkowski has been a surprising upgrade in place of JaMarcus Russell, and he did lead the Raiders to an impressive last-minute victory over the Pittsburgh Steelers last week.
You can count on his good fortune, and that of the Raiders, to run dry. The Washington Redskins have been more disappointing than usual this season, but they should be able to prove that they are better than the Raiders.
If playing good teams really well was enough to keep a coach's job, Jim Zorn would be in good shape. Heck, one win in his last three - a 7-6 loss to the Dallas Cowboys, a 27-24 loss to the Philadelphia Eagles, and last week's 33-30 self-destruction against the New Orleans Saints - might have been enough to save his job.
Instead, the maddening Redskins had to settle for another near-miss against a playoff-bound team.
The Redskins could have an emotional hangover after last week's loss; even so, they should have enough left to take down the Raiders.
Trends: The Redskins are 4-0 ATS in their last four games, but 0-6-1 in their last seven as a favorite. The Raiders are 10-21 ATS as a home underdog 17-37 ATS in December games.
Pick: Redskins.