NFL Sunday Predictions - Week 16
by Josh Nagel - 12/23/2009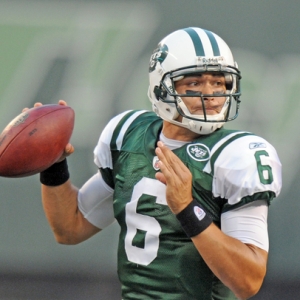 Game: New York Jets (7-7, 7-7 ATS) at Indianapolis Colts (14-0, 10-3-1 ATS)
Spread: Colts -5.5.
Overview: Handicapping NFL games in the last two weeks of the season often comes down to motivation. That is, which teams still have something left to play for, which teams have mailed it in and which others have wrapped up their postseason berths and might be resting for the playoffs.
When the New York Jets face the Indianapolis Colts, all of those factors will come into play, just not for the reasons you might suspect. On paper, the Jets have more to play for, holding on to lottery-odds playoff hopes and a chance to salvage a once-promising season that has whittled into a 4-7 collapse down the stretch.
The undefeated Colts already have wrapped up home-field advantage in the AFC playoffs, and they historically have rested their starters in similar spots. However, they have not been in the position to contend for an undefeated regular season, and you have to think they are not going to let it slip by.
New coach Jim Caldwell has appeared to be a little more liberal than his tight-vested predecessor, Tony Dungy, and, although he has been mum on his plans, you have to doubt that he would deny Peyton Manning a chance to make history. The fact that the rival New England Patriots accomplished the feat a few years ago also likely plays into their motivation.
Although the Jets still have the league's top-ranked defense, rookie quarterback Mark Sanchez's 20 interceptions have played a big role in their losses. They essentially snuffed out their postseason hopes with a 10-7 home loss last week to the Atlanta Falcons.
All told, if both teams show up at full strength and motivated to win, you have to like the value on the Colts in this spot.
Trends: The Jets are 4-1 ATS as an underdog of 3-10 points, but are 2-8 ATS after a straight-up loss and 1-4 ATS versus teams with winning records. The Colts are 5-0-1 in their last six overall and as a favorite, and are 5-0 ATS in their last five December games.
Pick: Colts.
Game: Kansas City Chiefs (3-11, 5-9 ATS) at Cincinnati Bengals (9-5, 7-7 ATS)
Spread: Bengals -14.
Overview: This would be an otherwise forgettable game, if not for the fact that there are a lot of points involved, and recent trends suggest it's a play worth taking a look at. In other words, fading the Bengals rarely is a bad idea.
Even in this breakout season in which they are 9-5 and hold a slim lead in the AFC North, the Bengals simply don't come through for the money when they are a prohibitive favorite.
You could argue that the Bengals might be in a downward spiral after losing a hard-fought game on the last play in a 27-24 defeat last week to the San Diego Chargers, or that they are still reeling from the tragic death of receiver Chris Henry.
But the bottom line is, none of it really matters when you are handicapping this game. The spread reflects the fact that this is a total mismatch on paper; The Chiefs ranked just about last in every major defensive category, and aren't much better on offense.
Convention wisdom would suggest that the Bengals would easily have their way, but that
simply is not this franchise's mode of operation.
The prediction here says the Chiefs show up and keep it close, and the Bengals find a way to squeeze out a win in the end. Take the points.
Trends: The Chiefs are 9-2 ATS in their last 11 games as an underdog of 10 or more points, and 4-1 ATS in their last five road games against teams with winning records. The Bengals are 7-20-1 in their last 28 games as a favorite, and 0-5 ATS against teams with losing records.
Pick: Chiefs.