Factor Umpires into Your MLB Wagers
by Trevor Whenham - 06/25/2009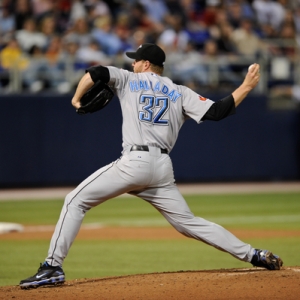 If people wanted to get an edge betting on baseball they would probably be best served looking somewhere where few people bother to pay any attention - the umpires. More than any other officials in any sport, the home plate umpire can directly impact the outcome of a game. Their strike zone can determine how effective the pitchers are going to be, and the speed and way in which they call the game can affect the tone and outcome of the game.
You'd think that umpires would be essentially interchangeable - the league dictates the strike zone and closely monitors the umpire's performance. Despite that, though, different umpires provide very different results, and those results are often surprisingly consistent over time. This information can be easiest to use, and most effective, when you apply them to betting on totals. Many umpires are surprisingly one-sided - the games they call will go over or stay under a disproportionate, and profitable, amount of the time.
As is usually the case with sports betting, this isn't as straight forward as it might initially seem. Some umpires will be consistent from year to year, while others simply can't be relied upon to continue doing the same thing. Before you can trust a trend that an umpire is presenting, then, you need to ensure that it is a trend that has been established over several years. Once you start to look at umpire stats from year to year you'll find that less than half of umpires have reliable and profitable trends that endure, but if you find those umpires then you'll be pleasantly surprised with how profitable they can be.
The best way to get a sense of the situation is to look at an example, and there are few that are any better than John Hirschbeck. Coming into this season his 'over/under' ratio was 110/154 since 1999. That means that he has gone 'under' in more than 58 percent of his games dating back over a decade. That's more than enough to make a nice profit, and it's therefore pretty compelling. That trend has sustained itself this year as well - he has gone 'under' in 10 of 15 games. Hirschbeck just keeps doing what he is doing, and it's there for us to take advantage of. This works better some seasons than others - Hirschbeck went 'over' more than 60 percent of the time in 2007 - but over the longer term it can be very helpful. It can be especially useful when applied with other concepts. You might, for example, be more inclined to play the 'under' on a game that features pitching and hitting factors that tend to point to a low score if Hirschbeck is also behind the plate. On the other hand, you might not back Hirschbeck on the 'under' if every other factor in the game points to the 'over'. Selectivity can significantly improve your win rate and profit.
That isn't the only way to use the umpire in a game to your advantage. Another handy and readily available stat is the strike percentage - the percentage of pitches that an umpire calls as a strike. This can differ significantly - this year the range runs from a low of 58.9 percent all the way up to 65.8. By comparing the umpire's strike percentage with the pitchers playing the game then you might find an advantage. For example, a pitcher with enough control to find the corners and use the edges of the plate would tend to do better against an umpire with a bigger strike zone - one with a higher strike percentage. When he is able to throw more strikes he would likely get more outs, allow fewer runs, and have a better chance of winning. If one pitcher is in a better position to take advantage of a particular situation than the other then you could have a potential play on a side. If both pitchers are equally poised to take advantage then it could signal a potential total play.
A third statistic you may want to consider is the percentage of an umpire's games that are won by the home team. Home teams obviously win more games than road team, but some umpires tend to call games won by the home team more often than expected, while others are more kind to the visiting squad. The difference can be particularly striking - the road team has won more than 70 percent of games called by Mike Reilly, Paul Nauert, and Charlie Reliford this year. It's hard to put a finger precisely on why this has happened, but it isn't always a fluke - Nauert let the road team win more than 60 percent of games last year as well. This is the least reliable of the three stats, but it can again be useful information to put you over the top if you are already leaning in one particular direction.