Football Betting: Weekly Public Action Report
by Trevor Whenham - 9/10/2010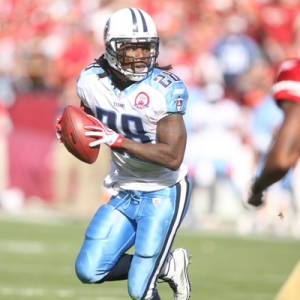 It's the start of the NFL season, and college football is just getting underway. That's my favorite time of year for a number of reasons. The first is obvious - FOOTBALL. I also like it, though, because it's time for the annual tradition here called the Public Action Report.
If you are new to the Report, the games that capture our attention each week are ones that have line movement that doesn't make sense given the betting patterns. Specifically, when more than 70 percent of bets have been made on one team yet the line on that team is dropping (becoming more attractive), then we take note. That indicates one of two things: either that a small number of serious bettors are betting large amounts of money on the team that the public doesn't like, or that for some reason the books have a good reason not to be afraid of one-sided action in a game. In either case, the team that isn't getting the public attention is worth a look.
That's not to suggest that these games should just be bet blindly - that often isn't profitable. What they are useful for, though, is to aid you in your decision making. This report could strengthen your opinion on a team if you are already leaning that way, or suggest you to reconsider if you are leaning towards a team that smart money is moving away from. It's also important to note that the report tends to get more accurate as the season goes along because bettors get more comfortable with what's going on.
Without further ado, let's get at it. We have three college games and two from the NFL to highlight:
College
Hawaii (+3) at Army (Saturday, Sept. 11, 12 pm ET) - This game opened with Hawaii as 1.5-point underdogs, but very quickly moved to the current level at the key number of three. That's noteworthy because more than three-quarters of all bets placed have been on Hawaii. You wouldn't expect movement up a point and a half - especially to a key number - given that action. Because the movement happened so quickly after the line was posted it seems logical that early sharp money was heavily on Army. It's not hard to see sharps not liking Hawaii here. They don't always travel well, and though their offense was solid against USC their defense was absolutely brutal. They couldn't stop the run at all, and Army will just relentlessly pound it on the ground. That will produce points for Army, and keep the ball out of Hawaii's hands.

BYU (+1.5) at Air Force (Saturday, Sept. 11, 4 pm ET) - I am surprised by this one. The line opened with BYU favored by as much as 2.5, and more than four out of every five bets have been on BYU, yet Air Force is now favored. That's not a vote of confidence for the Cougars - a team that looked pretty good in their opener against Washington, and which has beaten - and beaten up on - Air Force six years in a row. You have to figure that the QB uncertainty for BYU is making big money bettors nervous, and that they feel that the 65 points Air Force scored against Northwestern State is a sign of offensive prowess.
Stanford (-6) at UCLA (Saturday, Sept. 11, 10:30 pm ET) - Sometimes I am at a total loss to explain the movement in this report. This is one of those cases. Three-quarters of bets have come on Stanford, yet the line has dropped from eight to six. Stanford looked brilliant in their opener while UCLA was more than awful, yet there has been enough serious money placed on UCLA to move through the key number of seven and set up a possible middle.
NFL
Indianapolis Colts (-1) at Houston Texans (Sunday, Sept. 12, 1 pm ET) - It should be to the surprise of no one that the Colts are drawing the public action here - three out of four bets. More surprising by far is that the line has still dropped from the three it opened at to one now. My read on this one is that bettors not swayed by a love affair with Peyton Manning will note that Houston is a solid team with a very good quarterback which probably doesn't deserve to be a home underdog. Houston hasn't beaten Indy since 2006, but they have covered four of their last seven meetings.
Oakland Raiders (+6) at Tennessee Titans (Sunday, Sept. 12, 1 pm ET) - The story for the Raiders is the same as it was for Stanford - they have drawn three-quarters of bets, yet the line opened at eight and has dropped through the key number of seven. That means that there is some big money on the Raiders, and that makes them worth a look. The Titans aren't a team that is particularly inspiring. Oakland has a lot of problems, but this is the post-JaMarcus era, and the team has a visible new swagger to them. They could certainly jump out of the gate in this one, and it's not hard to imagine them at least keeping this one close.