2010 French Open Odds and Predictions
by Christopher G. Shepard - 5/19/2010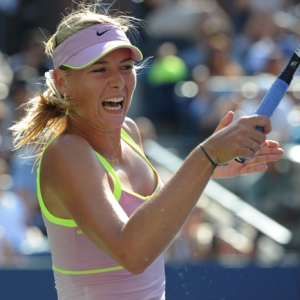 Four-time champion Justine Henin has been installed as +150 favorite to win her first French Open since she won three straight titles from 2004-07 while Rafael Nadal is a prohibitive -300 favorite to reclaim the prestigious second-leg of tennis' grand slam season from Roger Federer as the French Open serves up hard-hitting excitement on the red clay of Roland Garros from May 23 – June 5, 2010.

Tennis enthusiasts who plan on investing in the outcome of the 2010 French Open should be aware that a handful of high-profile hopefuls have withdrawn from this year's tournament at Roland Garros. Avoid backing Kim Clijsters, Juan Martin del Potro, Nikolay Davydenko, James Blake, David Nalbandian, Kim Clijsters, Sania Mirza, Urszula Radwanska, Anna-Lena Groenefeld and Sabine Lisicki.

Who will win the 2010 French Open?
Men
Going into last year's French Open Rafael Nadal had won four straight titles and had an astounding 31-1 record at Roland Garros during that same time period (he'll need two more to catch Bjorn Borg, who leads the Open Era with six titles). Nadal had nagging injuries and it was a surprise he moved through to the fourth round, losing in straight sets to Robin Soderling (+3000). The immediate beneficiary of Nadal's loss was Roger Federer (+350), who ultimately ended up defeating Soderling in the Finals and taking home is first French Open title and getting the career-slam that had eluded the likes of tennis legends like Pete Sampras.

However, now Nadal is back in shape and playing better than ever on clay. He has already won two Master's Series' tournaments and has not lost a match since the semi-finals of the SONY Ericsson Open. Last week at Madrid Nadal dropped only one set to Nicolas Almagro and beat Federer in the finals in straight sets. A few weeks earlier in the Monte Carlo final Nadal destroyed Fernando Verdasco, 6-0, 6-1. And Verdasco is some pundits' pick to upset Nadal at Roland Garros? Come on! Nadal has all the motivation in the world to win the French this year and leave the bitter pill of last year's disappointment behind. Some offshore parlors are offering 2/1 that Nadal does not lose a set if he wins the French Open, but that is a sucker bet. In 2010 there have been more than a few tournaments in which Nadal has been pushed to extra sets but ended up winning the title.

This brings me to last year's defending Champion Federer. Since beating Andy Murray in the Australian Open it seems as Federer is still looking to get on track in Master's Series play. Federer's best finish has been losing in the finals at Madrid. Before that, however, his best finish was the fourth-round loss to Thomas Berdych at the SONY Ericcsion 1000. But Federer knows when to turn up his game, which he manages to do during the grand slams. Federer will be in the finals as well this year, which gives me a unique betting/hedging opportunity. If you back both Nadal and Federer with a level betting system you basically hope Federer wins so you can earn half a unit, but in either case you come out the winner as you have enjoyed your sports investment into the finals with very little risk.

Pick!Rafael Nadal (-300)
Long Odds Pick! Roger Federer (+350)
Women

Other than the obvious handful of players, this year's WTA draw is full of head cases and underachievers all of whom have failed miserably to capture the attention of the tennis world. It is unlikely that this year's edition will do much to change that perception. Last year's defending Champion Svetlana Kuznetsova (+1500) is in a tailspin, having won only four matches in her last five tournaments, 2008-09 finalist Dinara Safina (+2000) is returning from a back injury and won't win even if she was healthy since she is a famous head case that can't win the 'big-one'. Meanwhile, Maria Sharapova (+5000) hates clay and is out of shape so don't waste your hard earned Francs on her lovely ass. Finally, keep in mind that even though Venus was through to the finals at Madrid she has not made it out of the third round at Roland Garros in years.
It has been 12 years since Serena Williams (+350) won her last (and only) French Open title against sister Venus (+1000) while Henin has won four championships in that same time frame, retired from tennis for two years and returned only to play and lose against Williams in the finals of the 2010 Australian Open (unfortunately I was squarely on the side of Henin in my 2010 Aussie Open preview and predictions).
This time I won't make the same mistake despite the fact the entire tennis betting prognosticators have Henin as winning her fifth French Open title. I think they are wrong and have not considered the fact that Henin will need a bit more time on the circuit before she will win on the physically demanding clay courts. Endurance will be her crutch as she has had a hard time this year in five-set matches. Henin, in her first round loss to Aravane Rezai, took the first set 6-4, was pushed to the brink in the second set, 5-7, and then dropped the third set, 0-6. Simply put, Henin is in great shape but not French Open shape.

Since her victory tennis fans around France are wild about countrywoman Rezai's upset over No. 3 Venus Williams in the finals of the Madrid Open. En route Rezai managed to beat No. 4 Jelena Jankovic as well as "Queen of the Clay Courts" Henin in the first round at Madrid. I think Rezai is playing her best tennis right now and Madrid might be a preview of what is to come at Roland Garros. Expect her matches to feature prominently over the next two weeks and if she makes it deep you'll hear the raucous French in the crowd. If you back her at Sportsbook.com you'll end up betting the field and earning +800. The benefit is that you also get a whole lot of other players as well when you do so, but you might be cheating yourself since Pinnacle Sports is offering plus +2000 on the same bet, Therefore, shop around if you find a player you like is relegated to the field chances are you can get long odds on an individual win-market bet if you look.

Pick! Serena Williams, +350
Long Odds Pick! Aravene Rezai, +800/+2000

2010 French Open – Men's Odds to Win
Roland Garros - June 5, 2010
Rafael Nadal -300
Roger Federer +350
zx Field (Any Other Player) +1000
Novak Djokovic +1200
Ernests Gulbis +2500
Fernando Verdasco +2500
Andy Murray +2500
David Ferrer +2500
Robin Soderling +3000
David Nalbandian +6000
Juan Carlos Ferrero +6000
Gael Monfils +6000
Marin Cilic +8000
Fernando Gonzalez +8000
Jo-Wilfried Tsonga +10000
Stanislas Wawrinka +10000
Andy Roddick +10000
Tomas Berdych +10000
2010 French Open – Women's Odds to Win
Roland Garros - June 5, 2010
Justine Henin +150
Serena Williams +500
Jelena Jankovic +550
zx Field (Any Other Player) +800
Venus Williams +1000
Samantha Stosur +1200
Elena Dementieva +1500
Svetlana Kuznetsova +1500
Ana Ivanovic +2000
Dinara Safina +2000
Caroline Wozniacki +2000
Victoria Azarenka +2000
Yanina Wickmayer +2500
Vera Zvonareva +3000
Maria Sharapova +5000
Carla Suarez Navarro +8000
Anastasia Pavlyuchenkova +8000
Flavia Pennetta +8000
Agnieszka Radwanska +10000
*Odds courtesy of Sportsbook.com