2014 French Open Picks and Predictions
by Alan Matthews - 5/23/2014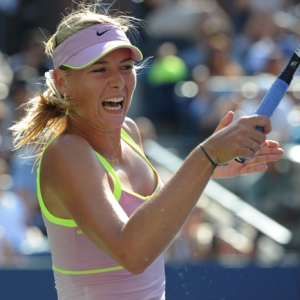 It's time to care about tennis again starting Sunday as the second major of the season, the French Open, begins at Roland Garros in Paris. It's easily the most unfamiliar major to Americans, a vast majority of whom have never seen a clay court in person like at the French in their lives, much less played on one. I have played on the surface; it definitely alters your game (nothing beats grass).
There are chunks of players around the world who grew up learning the game on clay, particularly in South America, France and Spain. That fact has made this tournament rather boring because you often have a good idea who will win going in -- at least on the men's side -- because it's such a specialty surface. Since 1993, a Spanish player has won this tournament 13 times. I won't even bother wasting your time talking about American men in this story. None has a shot because tennis in the USA is in shambles right now; just think about when Serena Williams retires how bad it will be. The last U.S. male to win the French was Andre Agassi in 1999.
In a minor surprise, world No. 1 Rafael Nadal, the greatest clay-court player ever, is only the co-+135 favorite on WagerWeb with No. 2 Novak Djokovic. Obviously, the case for Nadal is overwhelming. He is an incredible 59-1 in Paris, with that loss a 2009 shocker to Robin Soderling. Nadal wasn't healthy that day, and the weather was a bit cold and rainy.
Nadal was dominant on the ATP Tour last year in going 75-7 and winning a career-high 10 titles, including the French and the U.S. Open. This year has been another story. Nadal is "only" 34-6. He lost a week ago on the clay in Rome to Djokovic, was beaten in the quarterfinals on the clay in Barcelona by Nicolas Almagro, was beaten in the quarterfinals in Monte Carlo by countryman David Ferrer, and lost in the final to Djokovic in Miami. His only clay title this year was at the Madrid Open after Kei Nishikori retired in the third set. If chalk holds, Nadal would have to face Almagro in the fourth round and Ferrer in the quarterfinals. Nadal beat Ferrer in straight sets in last year's French final.
Djokovic, who lost an epic five-set match to Nadal in last year's French semifinals, has major motivation in Paris. For one, he needs the French Open to complete the career Grand Slam. He has made the finals just once at Roland Garros, losing in four sets to Nadal in 2012. Djokovic also is playing for his home country of Serbia, which is dealing with disastrous flooding. He dedicated his title in Rome to Serbia and donated his prize money to relief efforts. It should also be noted that Djokovic is 4-0 against Nadal since losing the 2013 U.S. Open final. The No. 1 ranking would shift back to Djokovic if he beats Nadal in the championship match. Anything less than Nadal reaching the semifinals would also give the top ranking to Djokovic.
Third-seeded Stanislas Wawrinka (+400) and No. 4 Roger Federer (+1000) round out the favorites. Wawrinka was the surprise winner of the Australian Open, beating Nadal in four sets. And the guy is a very good hard-court player. He stinks on clay, losing early in both Rome and Madrid. His best result in Paris is the quarterfinals. If form holds, Wawrinka would face Andy Murray in the quarterfinals. Clay is easily Federer's worst surface, with his only French title in 2009 when he didn't have to deal with Nadal. Federer looked rejuvenated by reaching the Aussie Open semifinals this year but was routed by Nadal. Federer would face Tomas Berdych in the quarters if form holds. Federer and Djokovic would meet in the semifinals. Djokovic is the choice to win the tournament.
As usual, the women's side has No. 1 Serena (+115) way ahead of everyone else. She won her second career French title last year, beating Maria Sharapova in straight sets in the final. It was Serena's first time back in the finals since her other win in 2002. She did miss three tournaments in that span due to injury. If Williams wins this year, she would tie Chris Evert and Martina Navratilova for second place in the Open era with 18 major titles.
Williams has looked somewhat mortal in 2014. She had to retire from a quarterfinals match against Petra Kvitova in Madrid and lost in the fourth round of the Australian Open to Ana Ivanovic. That said, she would potentially face seventh seed Sharapova (+400) in the quarterfinals, and she owns the Russian in their careers. If form holds, Serena would face big sister Venus (+12500) in the third round. The only time the two have met at Roland Garros was the 2002 final.
Sharapova , who won the 2012 French to complete the career Grand Slam, has lost to only two players on clay in the last three years: Serena in last year's final and Ivanovic last week in the Italian Open. It's No. 11 Ivanovic whom I think is great value to win at +1500 on WagerWeb. She was the 2008 French Open champion and former No. 1 who fell off the face of the earth for a while. She is on the verge of returning to the Top 10 for the first time since 2009. She is a solid 30-8 with two titles this year. Ivanovic is in the opposite half of the draw from Serena and Sharapova, so that's also a benefit. If form holds, she would face No. 4 Simona Halep, a rising star, in the quarters and No 2 Li Na (+500), the 2011 champion, in the semifinals.
It would be great karma if Djokovic and Ivanovic pulled off a Serbian sweep for their country. I'd probably back the Ivanovic long-shot bet with a second on Sharapova, but I don't think Serena wins.

Get free picks from any of Doc's Sports Advisory Board of expert handicappers - and with no obligation or credit card. You can use these free picks for any sport, and you will never deal with a salesman. Click here for your free Doc's Sports picks.
Read more articles by Alan Matthews