This Week in Sports Betting, A-Z
by Nicholas Tolomeo - 12/30/2010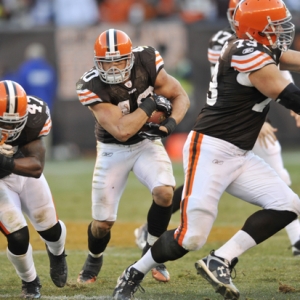 A – Ace the Falcon. Before the Air Force/Georgia Tech showdown in the Independence Bowl, Ace the Air Force Falcon was released during a normal pregame routine. However, what happened next was anything but routine. Ace did not return to his handler like he has so many other times this season. Instead he flew the coup, flying out of the stadium and making a bee line for downtown Shreveport. Apparently Ace had seen enough of triple-option football and could not stand a run-fest between Air Force and Georgia Tech. It looks like Ace may have even taken the offensive playbooks with him as neither team could muster much in a 14-7 Air Force win. Ace was later found thanks to a GPS locator attached to him in downtown Shreveport.
B – Beef 'O' Brady Bowl Brawl. In case a mouth-watering Louisville/Southern Mississippi matchup in Tampa on a Tuesday night in December was not enough drama, there was plenty of reason to watch the game after a poolside dance competition between players from both teams had to be shut down after enough trash talking led to Florida state troopers becoming involved and separating players from both teams.
C – Carolina Panthers. Hapless Carolina finally won something. On Sunday, with Denver and Cincinnati both finding a way to win, the Panthers (2-13) locked up the No. 1 overall pick in the 2011 NFL draft. The first pick is their ticket to getting rid of Jimmy Clausen, the lowest rated quarterback in the NFL. Their obvious target is Stanford junior Andrew Luck, if he were to choose to leave college a year early. The last time Carolina had a No. 1 overall pick was in 1995 and they wasted it on Kenneth Leonard Carter, aka Ki-Jana Carter, before trading him to the Bengals.
D - DUI. After apparently celebrating a meaningless 20-17 overtime win over Jacksonville, Redskins' defensive tackle Joe Joseph went out on the town. Afterwards he was picked up for DUI at 3 a.m. Monday morning. Joseph had only been on the Washington active roster for two days before his DUI. Surprisingly enough, he is an alum of the University of Miami.
E – Engagements. On Nov. 14 Jessica Simpson announced she was engaged to former San Francisco 49er tight end Eric Johnson. In news that is purely coincidental, I'm sure, 32 days later Simpson's ex-boyfriend Tony Romo announced his engagement to former Miss Missouri, Candice Crawford. If a sportsbook were to release NFL odds on how long it would take Romo to get engaged after his ex Simpson, I believe the 'over/under' would have been 30 days. So this bet goes 'over,' but barely.
F – Father-in-law. Oshiomogho Atogwe certainly made quite the impression on his soon-to-be father-in-law, former 49ers Coach Mike Singletary. Atogwe, a St. Louis Rams defensive back, came up with a critical interception in the Rams' Week 16 win over San Francisco. The win ended up being a fatal blow to Singletary, who was fired later that day. Now Atogwe's future bride's father is without a job thanks in large part to his interception. That should make for an awkward wedding.
G – Golden Globes. The 68th Golden Globes will be handed out Jan. 16 and Bodog has odds listed for most of the categories. "The Social Network" (-175) and "The Kings Speech" (+175) will duke it out for best picture – drama while "The Kids are All Right" (-600) is the going away favorite for best picture – musical/comedy. Most of the odds mirror the Oscars odds with David Fincher ("The Social Network") the favorite for best director at -350 and Colin Firth ("The Kings Speech") the favorite for best actor in a drama at -500. Unlike the Oscars, however, there are odds posted for best actress in a drama and Natalie Portman ("Black Swan") leads the field at -350 but Jennifer Lawrence ("Winters Bone") is not far behind at +500.
H – Hillis, Peyton. Before their Week 15 AFC North clash, Baltimore Ravens linebacker Ray Lewis called out Cleveland Browns running back Peyton Hillis. After Hillis gouged the Baltimore defense for 144 yards In Week 3, Lewis said that "a blind cat will find a meal every once in a while." Lewis and the Baltimore defense backed up on the talk on Sunday when they held Hillis to 35 yards on 12 carries.
I – Iowa. I mean, what else is there to do in Iowa? The Iowa football program is dealing with another drug incident after its leading rusher, sophomore running back Adam Robinson, was charged with possession of marijuana. This didn't necessarily affect Iowa's preparations for the Insight Bowl considering that Robinson was already suspended for the game for failing to follow team policies. Robinson's arrest was not even the worst. Senior wide receiver Derrell Johnson-Koulianos is facing charges of drug possession and allowing drugs to be sold at his home.
J – Jacoby Jones. Oakland Raiders kickoff returner Jacoby Jones now has returned three kickoffs for touchdowns and two to start games. But since he plays for the Raiders, Jones' team is 0-2 in games when he opens the game with a touchdown. The latest loss came against the Colts this week when the Oakland defense could not hold a 7-0 lead for very long. The Colts eventually won, 31-26.
K – Kerry Collins. In his journeyman career Kerry Collins has tossed some pretty awful passes, but his errant pass in a 20-point loss at Kansas City this week had to be the worst. Just ask defensive end William Hayes. An apparent pass attempt by Collins sailed clear out of bounds, where it smacked Hayes clear in the head. Hayes was obviously not expecting to be Collins' target. The news got worse for Hayes when he was diagnosed with a concussion thanks to Collins.
L – Lewis, Ray. The Ravens linebacker is launching a new clothing line, RL52. The clothing line features t-shirts, hats, jackets and even jewelry and, of course, the almost required item, a sleeved blanket, aka a Snuggie. Yes, you can sport a giant purple Ray Lewis Snuggie for the bargain basement price of $45 plus shipping.
M – McRoberts, Josh. The Indiana Pacers forward is trying to prove that white men can indeed jump. The high-flying white man is starting a campaign to get himself into the dunk contest during All-Star weekend. While players like LeBron James and Kobe Bryant will do anything to avoid the dunk contest, McRoberts went ahead and filmed a spoof of "White Men Can't Jump" with teammate Brandon Rush to try and land himself in the contest. The video will be a part of a Web site that will officially launch the McRoberts for the Dunk Contest campaign.
N – NFC West. Who could have predicted that an NFC West showdown would be the focus of flex scheduling in Week 17? But with a division title on the line NBC has moved the Rams (7-8) visit to Seattle (6-9) to primetime because, in spite of both team's records, somebody has to go to playoffs and host a game. The Rams are early one-point favorites although the oddsmakers are taking neither team serious in terms of Super Bowl contenders. The Rams are listed as +7500 long shots to win the Super Bowl while Seattle is listed at +300000 to win on Sportsbook.com, with even longer odds than Tampa Bay (+200000), who would need a win and a Green Bay and New York Giant loss just to get into the playoffs.
O – Oklahoma. The Oklahoma Sooners are the heaviest bowl game favorite this season. The seventh-ranked Sooners are 17-point favorites in the Fiesta Bowl against Big East co-champion Connecticut (8-4). Oklahoma seems to be the only sure-fire lock this bowl season to win outright, but then again the Sooners have lost five consecutive BCS bowl games, the longest such streak since the inception of the BCS.
P – Pettis, Austin. One of the most winning collegiate football careers came to an end with the conclusion of the Las Vegas bowl last week. Boise State junior quarterback Kellen Moore gets plenty of credit for the Broncos run of success the last three seasons, but his favorite target, wide receiver Austin Pettis, has been just as productive and has been around longer. Pettis finished his career with a 51-2 record.
Q – Qatar. It has been over a month since Qatar was awarded the 2022 World Cup, but complaints are still being raised over it. There are now proponents of moving the World Cup to the winter and playing the games in January and February rather than in the scorching heat that could exceed 140 degrees. And now the country is even talking about moving some of the games to neighboring countries. Why did FIFA give the games to Qatar again?
R – Road Attendance. Last season, fueled by LeBron James, the Cleveland Cavaliers were second-best in the league in terms of road attendance. An average of 19,200 fans turned out to see the Cavs last season, behind only the Lakers. This season….not so much. Only an average of 14,410 fans have been showing up to watch the Cavaliers on the road this season, dead last in the league and it's not even close.
S – Super Bowl Odds. The ever-changing Super Bowl odds have taken on some consistency in the past few weeks. The New England Patriots remain heavy favorites at +225. Other contenders (according to the oddsmakers) are Philadelphia and Atlanta at +600. The Steelers are listed at +700 and the Saints are in the discussion as well at +900. And how about the disrespect for the Chicago Bears? Chicago has an inside track on a first-round bye, but their odds (+1650) are nowhere near as high as those of Philadelphia. And Chicago has worse odds than Green Bay (+1400) who have not even clinched a playoff spot yet. Super Bowl odds are courtesy of BetUS.
T – Tennessee. Talk about a rollercoaster ride; the Tennessee Volunteers have been on one all season. They began the season 7-0 with huge wins over Villanova and Pitt, but then stumbled through a three-game losing streak against teams they were all double-digit favorites against, Oakland, Charlotte and USC. They finally snapped the streak against Belmont on Dec. 23, but that may have been their worst game yet as they squeaked by, 66-65, to a team from the Atlantic Sun. And then on Thursday Tennessee trailed 36-32 at home against Tennessee-Martin in a game where the Volunteers were favored by 29. The Vols rallied back to win, 68-62, but the damage has already been done.
U – UCF. Central Florida (11-0) has entered the Top 25 for the first time in school history after an 11-0 start, including sweeping the sunshine state with wins over South Florida, Florida and Miami-Florida. One more reason to pay attention to the Knights is their starting guard and leading scorer, Jeff Jordan, son of Michael.
V – Visanthe Shiancoe. Three weeks in a row the Minnesota Vikings travel and game itinerary has been thrown for a loop because of some weather. In Week 14 the Metrodome roof collapsed and the Vikings had to play the Giants in Detroit, where else. In Week 15 the Metrodome was still not ready so the Vikings played Chicago outdoors at the University of Minnesota's football stadium. And now after 21 inches of snow descended on Philadelphia, the Vikings Sunday night game was moved to Tuesday. Minnesota tight end Visanthe Shiancoe had one simple explanation, "We must have pissed off Mother Nature."
W – Wusses. According to Ed Rendell, former mayor of Philadelphia and outgoing governor of Pennsylvania, we have become a nation of wusses. The soon to be former politician decided to stop being politically correct for at least one day. Rendell tore the NFL and the city of Philadelphia a new one on its decision to delay the Eagles/Vikings Sunday night game because of a blizzard. Rendell went on to say, "We've become a nation of wusses. The Chinese are kicking our butt in everything. If this was in China do you think the Chinese would have called off the game? People would have been marching down to the stadium, they would have walked and they would have been doing calculus on the way down."
X – TeiXeira, Mark. According to text messages, New York Yankees first baseman Mark Teixeira has been receiving, it looks like Yankee legend Andy Pettitte will be retiring. Tex says he has the sense that Pettitte is leaning toward retirement. I bet the Yankees really wish they had Cliff Lee now.
Y – Yankee Stadium. With a dud of a bowl game on a Thursday afternoon between a pair of 7-5 teams, Kansas State and Syracuse, fans will need a reason to tune in. And that is where Yankee Stadium comes in as the host of the first annual Pinstripe Bowl. Syracuse is a one-point favorite in the game, but most people will tune in to see Yankee Stadium transformed into a football field for the second time this season. Notre Dame and Army played a regular-season game in the baseball stadium earlier this season.
Z – Zoo. In an early-season Big East showdown, No. 6 Pitt pounded No. 4 Connecticut Monday night thanks in large part to 21 points from Ashton Gibbs and a raucous student section, nicknamed the 'Oakland Zoo'. Students came back to town early from their holiday break to be a part of the madness and many dressed the part. Students were shown on television dressed as Teletubbies, Mortal Kombat characters and condiment bottles.