Week 15 NFL Picks and Odds
by Trevor Whenham - 12/16/2010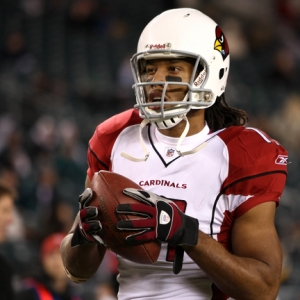 It was a frustrating week last week for these NFL picks. The Green Bay pick was a total disaster the second Aaron Rodgers got his bell rung. Tampa Bay won as I hoped they would, but they only did it by one point - not very helpful when they are one-point favorites. A push is better than a loss - that's all I have to tell myself. I have a good felling, though -- these Week 15 NFL picks and odds are going to be good. Really good.
Cleveland (+1) at Cincinnati (Sunday, December 19, 1 pm ET)
I don't care who will be playing quarterback for the Browns. I don't care how they match up, or how they are playing lately (though it is reasonably well). In fact, I don't care about Cleveland at all here. They are irrelevant. This pick is totally and entirely about Cincinnati.
This NFL line means that the Bengals have to win the game in order for a bet on them to pay off. I'm certainly not willing to bet that will happen. The Bengals are a total and absolute disaster. They have lost 10 in a row. Carson Palmer is either too color blind to be able to tell the difference between his receivers and the opposing cornerbacks, or he's just lousy. His best receivers are telling anyone who will listen that the coaches are to blame. And they are.
I have said this many times over the last couple of years - Marvin Lewis is the worst coach in any level of football right now. He's an absolutely worthless manager of talent. He's so bad that Eric Mangini looks like Vince Lombardi in comparison.
Cincinnati isn't competitive, they have no heart, and they don't seem to care enough to do what it takes to win. Betting against them winning is a much more attractive option than betting that they will win. Cleveland won the last meeting between these squads, and they are playing a lot better now than they were then.
Arizona (+2.5) at Carolina (Sunday, December 19, 1 pm ET)
I have a lot more respect for the Panthers than the Bengals, but the situation here is the same as the last game we picked. Arizona isn't a great team, but it doesn't matter. They are coming off a very solid performance last week, and now they are playing one of the two worst teams in the league.
Carolina just doesn't have a chance right now. Their QB situation is as bad as one can be, injuries have pummeled them, and they seem to have given up on a very forgettable year.
Arizona capitalized on a team in chaos last week, and they will be able to do the same here. The Cards aren't a great road team, but the Panthers have the worst home field advantage in the league - the sound of crickets doesn't really fire a team up.
I wouldn't watch this game for all of the money in the world, but the price is right so I will happily bet on the Cardinals here. The Panthers just should not be favored against anyone.
Doc's Sports has banked 9 of 11 winning football weeks and we went 3-0 last week with our NFL picks and we have another strong card for NFL handicapping this weekend with three picks and we think we can sweep the board once again. A one-week package is only $49 this week only.