Searching for Value in Winter Olympics Betting Odds
by Trevor Whenham - 1/21/2010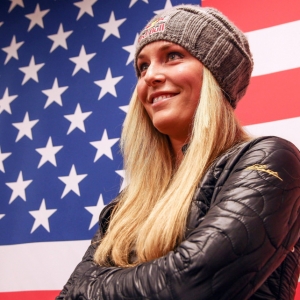 The closer we get to the start of the 2010 Winter Olympics (well under a month now - opening ceremonies go Feb. 12), the more intrigued I get by the betting opportunities that will be presented by the event. As a hockey fan and a Canadian I am of course on the edge of my seat about the hockey tournament, and hopeful that my boys can avenge their disastrous outing in Torino and reclaim Salt Lake City's gold medal. I'm just as excited, though, about betting on some of the other events. How often do we get the chance to handicap biathlon, ski jumping, or curling? Not very darned often. It's rare enough that I won't be able to resist. As I look at the list of available events, here are a few that jump out as interesting and potentially filled with value. (all odds are from 5Dimes)

Men's downhill skiing - The men's downhill is traditionally one of the first events in the Olympics every year, so it is the first chance to get a sense of how the Olympics might turn out.
The favorite here is Didier Cuche, the incredible Swiss veteran, at +360. Cuche was the downhill season champ on the World Cup in 2007 and 2008, and won silver in the event at the World Championships last year. He has one downhill victory this season. Despite his long history of success, Cuche hasn't been at his best in the Olympics - he has just one silver medal, and that was all the way back in 1998. I'll be looking elsewhere.
The second choice is Austrian Michael Walchhofer at +410. He was the World Cup downhill champ in 2009, but hasn't won a race since late 2008. Again, I'll look elsewhere. Young Swiss skier Carlo Janka is attractive at +640. He has won twice this year, including the most recent race in Wengen. Bode Miller can never be ruled out, especially at +950.
The interesting storyline here, though, is the two Canadian skiers - Manuel Osborne-Paradis at +825 and Erik Guay at +1500. Canada has never won a gold medal at home despite having hosted two Olympics, so the pressure is extreme on Canadian athletes to make up for that this year. Osborne-Paradis has won a race each of the last two years, and Guay won one the year before. Both guys know the course, and could be a real threat. Their performance will be a good indicator of how Canada does throughout the alpine events.

Lindsay Vonn - Vonn is the megastar of skiing right now. No one can touch her on the snow. She won gold in the downhill and super-G at the last World Championships, and won both of those events and the overall in the World Cup last year. She has four downhill wins already this season, and two more in other disciplines. She's favored to win the women's downhill at a stunning -120, and she's at +150 in the super-G. To handicap her, you really need to treat her like Tiger Woods (without the sex addiction) - she's far and away the best there is, so you have to decide whether you are going to back her or try to beat her. If you back her then there is no room for error.

Men's curling - Canadians care about winning hockey on home soil more than anything, but men's curling would be a not-very distant second. Canada's entrant, Kevin Martin, is favored, and in my opinion overly favored, at -140. He's phenomenally talented, but he wound up with silver at the Olympics in 2002 and the 2009 Worlds, so he is far from unbeatable, and the price doesn't accurately reflect his chances. The far better value in my eyes is Great Britain's David Murdoch, currently at +375. He beat Martin in the 2009 Worlds, and he is in good form now - last week he became the first non-Canadian to win the prestigious TSN Skin's game. Martin and Murdoch are a coin flip every time they play. I don't know about you, but I'd always take +375 over -140 in a coin flip.

Hockey - I'm sure I'll be spending much more time looking at the hockey tournament before it's over, but I'll touch on it briefly here. There are six teams that could conceivably win the tournament, but this year more than in recent years it really just comes down to two - Canad and Russia. Canada is favored at +110, with Russia at +250. This is going to provide a huge handicapping puzzle over the next couple of weeks. Canada is the deepest team in the world, but some of their star players aren't playing like stars right now. They'll get a massive boost from a ridiculously rabid home crowd, but that will turn into immense pressure if they start to falter. Their goaltending is currently a concern - none of the three goalies on the roster are playing great right now. Russia doesn't have nearly the depth that Canada has, but they have perhaps the top two offensive talents in the world in Alexander Ovechkin and Evgeni Malkin. It will be impossible for me to be objective in this event, but my sad gut feeling is that the Canadians provide absolutely no value at this current price.