30-Plus Current Sports Betting Statistics for 2023
by Joey House - 6/6/2023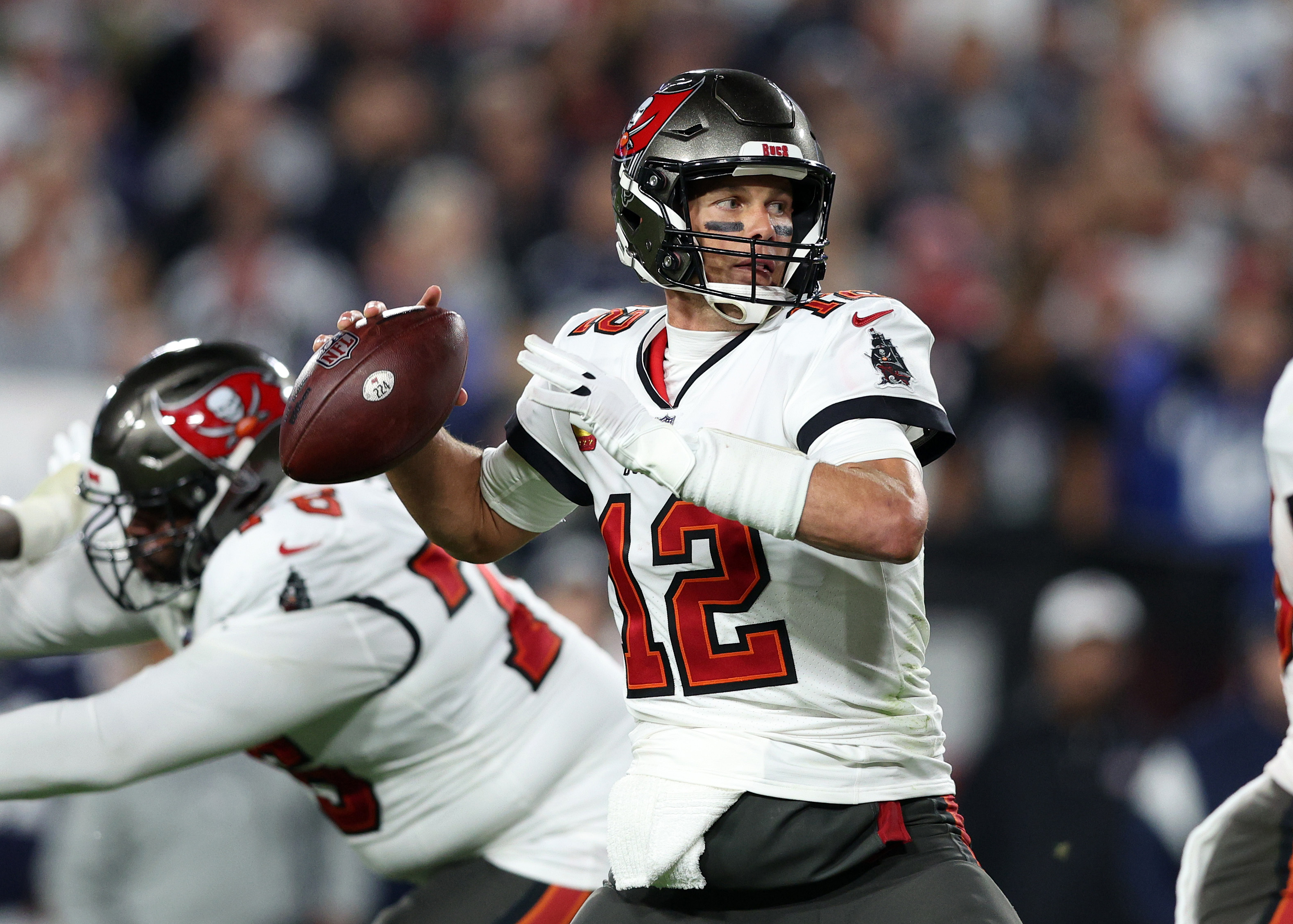 On May 14, 2018, the Supreme Court made a literal game-changing judgment when it repealed the Professional and Amateur Sports Protection Act (PASPA), which had long prohibited most states from legalizing sports wagering.
Since that ruling was passed, betting on your local college or pro team was moved from a dark, smoky bar or some less-than-reputable offshore online casino to the legalized, and, more importantly, regulated, sportsbook.
No longer did you have to take a trip to Nevada to make a legal wager.
As we celebrate the fifth anniversary of that landmark ruling, 36 states and Washington, D.C. have taken the plunge and passed legislation legalizing sports wagering, although three of those states have yet to launch their programs. What's more, 26 of those states have legalized mobile sports betting as well, an increase of eight additional states since January 2022.
NFL Attendance In 2023
It's not surprising that NFL games have the highest average attendance per event in the U.S., because, as they say, "Football is king".
The average attendance for the NFL is 69,389 for the 2022/2023 season.
That's compared to 26,808 for the MLB, 17,947 for the NBA, and 16,877 for hockey.
While they have had only four playoff wins since 2009, the Dallas Cowboys prove that you don't need to win championships to be successful as they have led the NFL in yearly attendance, averaging over 93,000 fans a game in 2022.
This impressive feat is due in large part to "Jerry's World", the nickname of AT&T Stadium and the Cowboy's enigmatic owner, Jerry Jones.
College Football Brings Out The Real Crowds
As impressive as Dallas's attendance figures are, they still fail to eclipse some of the biggest college football programs.
Six different universities average more than 100,000 fans per home game -- and none of them are Alabama -- highlighted by Michigan's average of 110,246 fans.
Penn State, second with 107,739 fans per game, is so big that on home game days, University Pak becomes the third biggest city in the state of Pennsylvania.
Ohio State rounds out the top three, meaning that just the top three schools in the Big Ten East combined average more than the entire four-team NFC East.
NBA Franchise Values Are On The Rise
From 2007 to 2022, NBA owners have seen their franchises jump from $353 million to more than $2.8 billion in value.
They are, however, still second-fiddle to the NFL, where the average franchise value is $4.4 billion.
The MLB is 3rd with an average valuation of $2.07 billion, and the NHL brings up the rear at just a little over $1 billion.
How Much Live Action Is In An NFL Game?
In a 2021 study done by Mike Crittenden, it was shown that the average American football game has a total duration of 3 hours and 10 minutes, but only 11 minutes of actual "live-action". There were also 75 minutes of commercial time.
Somebody has to pay for those exorbitant franchise valuations, right?
Basketball had a total duration of 2 hours and 18 minutes with 48 minutes of live action, and hockey was at 2 hours and 20 minutes with a whole hour of live action.
Professional Sports Ticket Prices Are On The Rise
In keeping in line with the NFL as the professional sports leader, it would only be logical that they lead in the average ticket price as well, at $151. The lowest NFL ticket is $21. The NBA average ticket price is $94, with a low of $12, the NHL is $83, with a low of $20.
New Jersey Becomes The Sports Betting Capital Of The US
Nevada used to be the gambling capital of the United States, but in May of 2019, their total betting handle was $1.5 million lower than that of New Jersey.
For March Madness of 2022, Sin City's sportsbooks pulled in an impressive $860 million but were almost doubled by the $1.6 billion from the state of New York, which had legalized mobile betting shortly before.
The Kentucky Derby Remains King
While many consider horse racing to be a dying sport, the Kentucky Derby continues to thrive, recording record highs almost every year. In 2022, all sources of wagering set a record $179.0 million wagered on the race.
2023's edition of "The Run for the Roses" set a new high of $188.7 million wagered.
It's not the most exciting two minutes in sports for nothing.
Worldwide Sports Betting Revenue Exceeds $400 Billion
The annual worldwide gross gambling revenue is north of $400 billion.
Sports Betting In Asia
With an amazing 59.76% of the world's population, it only stands to reason that approximately 33% of all sports wagering originates in Asia.
Online Sports Betting Is Valuable
Unlike most things regarding the Internet, the growth of online sports betting has seen a steady, more moderate growth.
In 2009, the online sports betting market was valued at around $20 billion. In 2016, this value doubled to approximately $40 billion.
In 2026, it is estimated that it will be valued at around $100 billion.
One Of Every Two People Have Bet On Sports
In a survey that was conducted in 2021, it was revealed about 50% of adults in the United States have placed a wager on some sporting event at least once in their life.
eSports Is A Billion Dollar Industry
Growing in popularity, eSports (competitive computer gaming) continues to flourish, and, just as any competitive sport, so has the wagering on it. The global eSports betting market exploded from $25 million in 2015 to $2.1 billion in 2021.
CSGO Reigns eSports Wagering King
In 2020, Counter-Strike: Global Offensive accounted for 53% of all Esports wagers made. Dota 2 was a distant second with 35% of the total share, and League of Legends was third with 7%.
Sports Betting Is The Dominant Form Of Gambling
Sports betting makes up between 30% and 40% of the entire worldwide gambling market.
The remaining portion of the gambling market is divided between casinos, lotteries, poker, and other gambling types.
The House Knows Best
Even the most prolific and experienced sports bettors only win around 55%.
That's the professional handicapper. The average Joe is much lower, well below 50%.
Women In Sports Betting Are Becoming More Prevalent
The percentage of women that have joined sportsbook apps jumped 45% last year.
It was the third year in a row that new women users exceeded men.
Mattress Mack Won The Largest Sports Bet Of All Time
Jim McIngvale, also known as "Mattress Mack" because he's a furniture entrepreneur, is believed to have won the largest payout on a single legal sports bet in U.S. history.
He wagered over $10 million, spread among multiple sportsbooks, on the Houston Astros to win the World Series last season.
The biggest wager was $3 million made in May with Caesars Sportsbook at 10-to-1 odds.
The $30 million payout is the largest payout on a legal sports bet in American history.
Mattress Mack also wagered $2 million each with BetMGM and Barstool Sportsbooks, and $1 million each with Wynn, Unibet, and Betfred.
The Average Sports Wager In 2023
Because of the large bets like McIngvale has placed, the average wager is $172, even though the median is $50.
This indicates bettors who place extremely large bets raise the average, while the majority of sports gamblers wager much smaller amounts.
ATS Percentage Doesn't Always Mean Mean Team Success
While the Utah Jazz didn't even make the playoffs with their regular season record of 37-45, they had the NBA's best ATS winning percentage at 58.75% with their 47-33-2 ATS record.
The Philadelphia 76ers actually have one more ATS win, but their record of 48-34 gives them an ATS% of 58.54, just slightly under the Jazz's.
NFL Revenue Is Through The Roof From Sports Wagering
The NFL's annual revenue has increased by more than $2.2 billion a year since Congress repealed PAPSA.
This revenue has taken the form of advertising and sponsorship.
The NFL Still Struggles With Player Gambling
In a move that some view as highly hypocritical, in April of 2023 the NFL suspended five of its players for violations of the league's gambling policies.
While nowhere as bad as the "Black Sox" baseball scandal of 1919 or even disgraced QB Art Schlichter's addiction to gambling, the NFL nevertheless is still worried about the possibility of the integrity of their product becoming tarnished in some fashion.
Don't Bet Against Brady
Tom Brady accomplished a plethora of records in his 23-year NFL career.
He notched another one on his belt when his Tampa Bay Buccaneers beat the Seattle Seahawks 21-16 at the Allianz Arena in Germany, the first NFL regular season game to be played there.
With that win, he became the first NFL QB to win an NFL game in three different countries, as he previously won in Mexico and England as well.
Minnesota Vikings Christmas Comeback Miracle
On December 17, the Minnesota Vikings pulled off the biggest comeback win in the history of the NFL regular season when they defeated the Indianapolis Colts 39-36 in Overtime.
Being shutout 33-0 at halftime, Minnesota would outscore the Colts 36-3 in the second half before kicker Greg Joseph nailed a 40-yard field goal with seconds left in OT.
Other resources:
Are you new to sports betting? Here are some helpful articles:
What Are Sports Betting Picks.
What is a Round Robin in Baseball