This Week in Sports Betting, A-Z
by Nicholas Tolomeo - 10/27/2011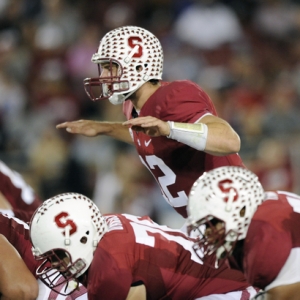 A – Arms Race. The "Suck For Luck" sweepstakes has evolved into an arms race. The 0-7 Indianapolis Colts announced Kerry Collins was placed on the Injury Reserve, meaning Curtis "I'm not a quarterback I'm a" Painter will be quarterback for the rest of the season. The 0-6 Miami Dolphins one-upped the Colts by signing J.P. "The Loss Man" Losman. Since neither team plays each other this season, now would be a good time to start researching tiebreakers between 0-16 teams.
B – Beer. The average person needs to consume 17 beers to be able to watch an entire period of hockey. That can be an expensive predicament in places like Montreal and Nashville, and not so bad in places like Denver and San Jose. At 62 cents an ounce, the Canadiens have the most expensive beer in the league (that translates to $12.40 for a 20 oz brewski). The Predators (56 cents/ounce), Coyotes, Panthers and Red Wings (50 cents/ounce) also have expensive booze while the Avalanche (26 cents/ounce) and Sharks (30 cents/ounce) have the cheapest.
C – Cowher, Bill. The annual Bill Cowher rumors took a little longer to get started up than usual, but they're here. Cowher is rumored to take over for the 0-6 Miami Dolphins. Cowher said he will not comment on coaching rumors, but Miami has reportedly contacted Cowher and we are assuming Cowher will only take the job if Miami goes 0-16 and drafts Andrew Luck.
D – DUI. Syracuse lacrosse player Kevin Drew was picked up for a DUI after an officer saw him broad-side a parked car around 3:30 a.m. in the 400 block of appropriately named Broad Street. An officer named Kevin John Gunsalus chased him and eventually pulled him over. When the cop approached the car, Drew got into an aggressive stance, Gunsalus, who may be related to Sebastian Janikowski or Chuck Norris "delivered one front kick strike to Drew's chest area," which dropped the lacrosse player to the ground.
E – Ed Rife. The tattoo-parlor owner who exchanged tattoos for Ohio State swag has been sentenced to three years in prison on drug-trafficking and money-laundering charges. This case is just rife with potential puns.
F – Fantasy Football. If you went into Monday night just needing a few points from either Ray Rice or Maurice Jones-Drew to win your week, you probably lost your week. Maurice Jones-Drew was terrible, rushing for 105 yards but scoring no touchdowns, finishing with negative receiving yards and fumbling the ball three times. Rice was worse with 28 yards rushing, 35 yards receiving, a fumble and no scores.
G – Gameday. "College Gameday" is headed to the West Coast for the second time this month and in proof that Pac-12 fans are dope-smoking hippies, the school is enticing fans to show up early by offering the first 1,000 students free breakfast burritos, coffee and donuts. Most schools have students camp out the night before, USC has to bribe them with munchies.
H – Hockey. There are some bargains to be had in the NHL: the average ticket price for a Dallas Stars game is $30. The Coyotes ($36), Ducks ($37) and Lightning ($38) also have cheap tickets. Then there are the ridiculous prices like in Toronto ($124), Winnipeg ($98), Edmonton ($70) and Montreal ($68). Those last four cities have one thing in common, they're out of their mind.
I – Indianapolis Colts. Just how bad are things for the Colts? Their odds to win their own division are +20,000. Those could also be their odds to win a single game this season. The AFC South favorites are the Texans (-500), who appear to be running away with the division, but the oddsmakers are not counting out Tennessee (+375).
J – Josh Scobee. Jacksonville Jaguars kicker Josh Scobee became a hero to fantasy degenerates everywhere when he blasted four field goals on "Monday Night Football" including two 54-yarders and a 52-yarder to give him 18 fantasy points, or more than Rice and Jones-Drew combined!
K – Kicker. Dave Rayner made $40,000 to boot the opening kickoff Sunday in the Raiders game against the Chiefs. Rayner was signed to replace an injured Sebastian Janikowski. Since Oakland decided to not score a touchdown or even get in field goal range all game, Rayner did not get back on the field after the opening kickoff. After the 28-0 loss to Kansas City, Oakland released Rayner, probably because it must have been his fault for the four-touchdown loss.
L – LSU vs. Alabama. No. 1 LSU and No. 2 Alabama are on a bye week heading into their epic clash next Saturday. The Crimson Tide are favored at -4.5 at most sportsbooks, according to college football odds, and there is speculation that the game will be more wagered on this week than any game that is actually being played this week! There is also strong speculation that there will be more action on the game than the BCS National Championship Game.
M – "Monday Night Football". The MNF stood for Monday Night Fumble when the Ravens visited Jacksonville. Maurice Jones-Drop had more fumbles than names in an ugly 12-7 upset of the 10-point favorite Baltimore Ravens. The game was so bad it made Jon Gruden and Ron Jaworski seem tolerable.
N – Norvel and Nurideen. You know you are on a special basketball team when guys named Norvel and Nurideen are not the strangest names on the roster. The St. John's Red Storm 2011-12 roster features Norvel Pelle, Nurideen Lindsey, Jakarr Sampson, Sir'Dominic Pointer and the name of all names, God's Gift Achiuwa.
O – Obama. Good news for Barack Obama, after one month of having the same odds as the Republican Party, the Democratic Party is now slightly favored win the 2012 US Presidential Election. Bodog has the Democrats listed at -125 ahead of the Republicans +105. Obama is 20/23 to win the election while Mitt Romney is listed at 7/4.
P – Porn Star. New England Patriots tight end Rob Gronkowski spent his bye week with porn start Bibi Jones. We know this because a picture surfaced on Twitter with Jones posing with a shirtless Gronkowski. Unfortunately Jones was not shirtless, she was wearing Gronkowski's Patriots jersey.
Q – Quadruple Lutz. The first quadruple lutz in sanctioned competition has been verified by the International Skating Union. The feat was completed by American Brandon Mroz, who will likely still live in relative anonymity.
R – Rangers/Cardinals. Major League Baseball announced that Wednesday night's World Series Game 6 between the Rangers and Cardinals was postponed because of rain, not because of a lack of interest, as some may have assumed.
S – Safety. Twenty players from the Toronto Triumph of the Lingerie Football League have left the team over safety concerns. And this has nothing to do with fans reaching onto the field to cop a feel. The players from the Triumph complained of headaches during practice. Instead of wearing football equipment the girls wear bras and underwear and hockey helmets. The Triumph claim Coach Don Marchione was ignoring their requests to improve equipment. I wonder what he was busy doing instead.
T – Tony Sparano. Everybody knows it's only a matter of time until Miami Dolphins Coach Tony Sparano gets whacked, including Sparano. During his team's 15-point implosion to Tim freaking Tebow, Sparano could be heard on the sideline telling the referees he will get fired if he doesn't challenge an obvious touchdown. "If I don't call timeout, we're all fucked. Now I'm getting fired." The review failed much like Sparano, and Denver pulled to within 15-7 with 2:44 left. After Denver came all the way back to win 18-15 in overtime, I wonder what Sparano thinks now.
U – Underdogs. St. Louis (+13) vs. New Orleans, Miami (+10) at New York Giants, Arizona (+13) at Baltimore, Jacksonville (+9.5) at Houston, Indianapolis (+9) at Tennessee and Cleveland (+9) at San Francisco are all massive underdogs this week. Who said the NFL has parity? Beware of the heavy favorites though, NFL favorites of 9 points or more are 9-11 ATS this season.
V – Vikings Groin Kick. Brian Robinson was fined $20,000 after kicking Green Bay offensive lineman T.J. Lang in the junk on Sunday. The groin kick came during a field goal try during Green Bay's 33-27 win at Minnesota. Robinson apologized for the ball tap in appropriate fashion – on Twitter.
W – World Series. Count veteran sports analyst Beano Cook as one of the millions of people not looking forward to the World Series. "If Game 6 was played in my bedroom," Cook said. "I'd sleep in the kitchen."
X – "X Factor". Bodog has rolled out the odds for "X Factor," the newest reality show produced by Simon Cowell. Drew Ryniewicz is the early favorite at 2/1 ahead of Melanie Amaro (5/2) while some people like LeRoy Bell (40/1) and Lakoda Rayne (30/1) should probably drop out now.
Y – Yankee sighting. For still yet to be explained reasons, Alex Rodriguez was spotted a Sunbelt Conference Tuesday night fray between Florida International and Troy. It was likely the only way ARod was going to get onto ESPN during World Series week.
Z – Zero. Zero is how many times the Denver Broncos had beaten the Dolphins in Miami before this Sunday when Tim Tebow became the first Denver Broncos quarterback to do so. Not even John Elway could do it. This means that Tebow is a better quarterback than Elway. Or it just means that Elway never got to face Matt Moore.