Weekly Football Betting Public Action Report
by Trevor Whenham - 9/16/2011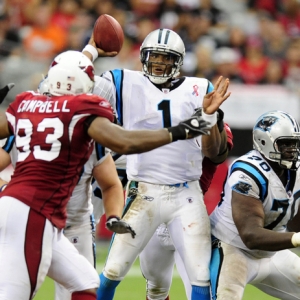 It's time for another edition of the Public Action Report - the second one of the year. While the report typically starts slowly in terms of finding winners it had a promising start last week. It spotted that Ohio State could struggle with a feisty Toledo squad -- and they almost lost that home game and didn't come close to covering the 18-point spread -- and it identified that Iowa State had upset potential against Iowa in that big rivalry game.
If you want a comprehensive overview of what the Public Action Report is, then you can look back at last week's edition. In brief, what we are looking for are situations where the line movement doesn't make sense.
Typically, if more than 70 percent of bets on a game have been made on one team then the odds for that team would get less attractive because the sportsbooks will be looking to get more balance to the action. Sometimes, though, you'll see situations in which the odds are moving to become more attractive for a team despite the lopsided action. When we see that we know that either the smart money is heavily betting against the public or, for some other reason, the sports books aren't afraid of heavy action on the popular side. In either case the team that is less popular to the public is attractive to us.
There are four games that deserve a closer look this week -- three in college football and one in the NFL. Let's take a look:
Penn State (-7) at Temple (Saturday, Sept. 17, 12 p.m. ET)
Joe Paterno said this week that this is the best Temple team he has ever faced. Since he has been coaching since dinosaurs roamed the earth that's quite the pronouncement.
While the public isn't impressed by the Owls, it seems clear that the smart money agrees with the old man. Seventy percent of bets have been placed on the Nittany Lions, yet the line opened at 10 and has dropped all the way to seven.
Key numbers are always interesting in this report because books have to have a really good reason to move a line off of a key number. When two key numbers are involved in a move then I really have to take note.
The game is also available at 6.5 from at least one book. That's very interesting — books hate to be middled, and movement through seven opens the possibility of a middle. They would only do that when the action is heavy.
This movement is a very clear sign that Temple is worth a close look.
Northwestern (-5) at Army (Saturday, Sept. 17, 3:30 p.m. ET)
This game is a little different than most because there is an obvious reason for what is happening, but it is still worth mentioning because of how the public is acting.
Northwestern QB Dan Persa has an Achilles' injury and is questionable for this one. Even if he does play he'll be at less than full strength. He's a very good QB and his absence or lack of effectiveness would have a big impact on the team.
It's not surprising then that the line has moved from the opening of 9.5 to the current five. What's interesting, though, is that three-quarters of bets are still on the Big Ten squad. This is a clear sign that the public doesn't always pay attention to important factors.
Houston (-6.5) at Louisiana Tech (Saturday, Sept. 17, 7 p.m. ET)
Sometimes I have to admit that I just don't really understand why things happen. In this one more than 85 percent of bets have been on Houston, yet the line has moved from 7.5 through the key number of seven to 6.5.
Given how impressive Case Keenum and the Houston offense has been so far, and that Louisiana Tech lost their opener to an underwhelming Southern Mississippi team, I am at a loss to explain the movement.
The movement is a pretty clear sign that you should be looking at Louisiana Tech, though.
Green Bay (-9.5) at Carolina (Sunday, Sept. 18, 1 p.m. ET)
The defending champs have drawn well more than 80 percent of the bets against the worst team in the league last year. No surprise there. What is striking, though, is that a game that opened at 10 in most places can now be found at 9.5 in several spots.
That tells me a couple of things about what the smart money is thinking — that Cam Newton's passing performance in the opener wasn't a total fluke, and that people haven't forgotten about how much trouble the Packers' secondary had at times against Drew Brees and the Saints last week.
Carolina is worth a look here --- as a team that could keep it close or play for the outright upset.